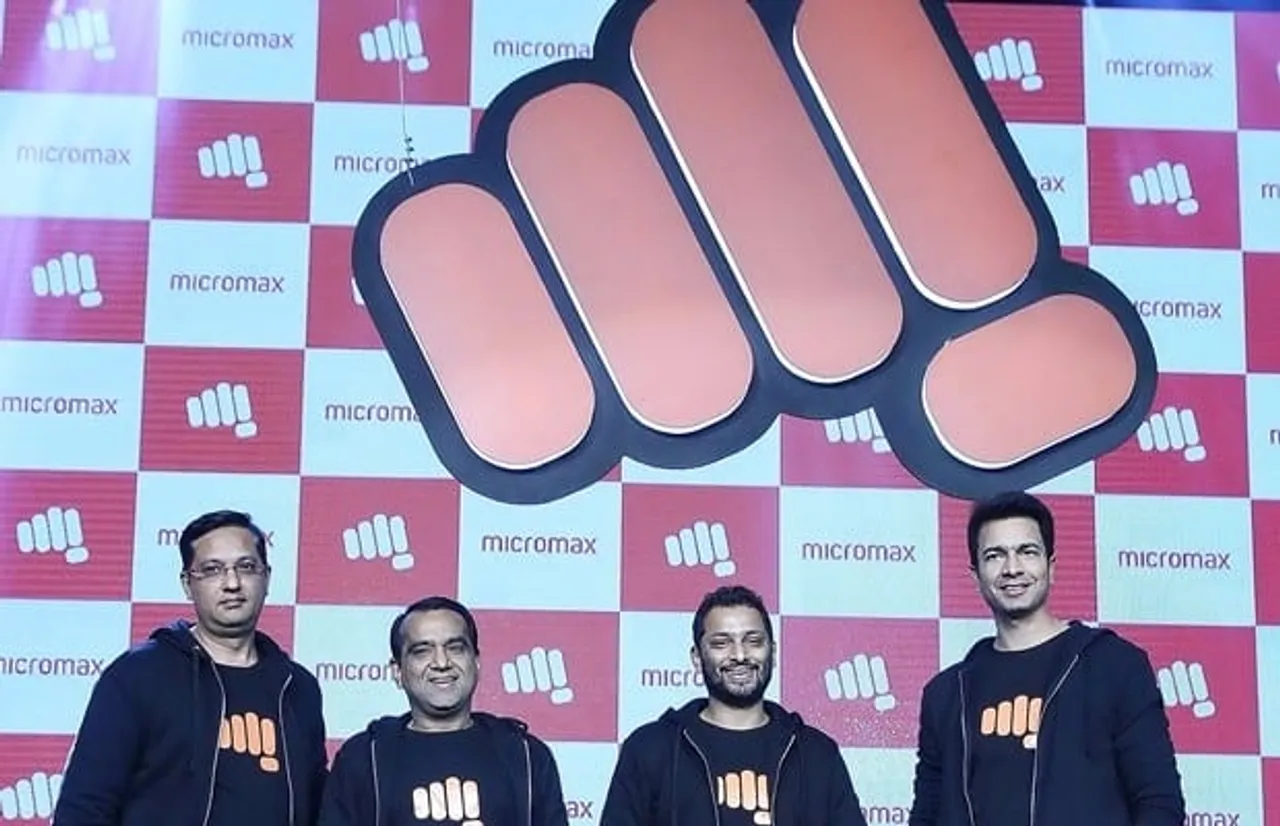 Taking ahead Government of India's 'Make in India' campaign, Micromax inaugurated its newest manufacturing facility in Telangana today. The plant was inaugurated by K T Rama Rao, Hon'ble Minister for IT and P Mahendra Reddy, Hon'ble Minister for Transport in the presence of other senior State dignitaries. The Telangana manufacturing facility has been made operational from scratch in flat six months and will have the capacity to manufacture one million Mobile Phone devices per month. The facility currently employs 700 people and will increase the number to 1000 employees in the next two months, boosting employment opportunities in the State.
K T Rama Rao, Minister for IT, Panchayat Raj and Municipal Administration & Urban Development, Telangana said, "Telangana Government strongly believes in the vision of 'Make in India' and has always encouraged corporates to establish their factories and R&D centres in the state. We are very happy that Micromax who has been a front runner in demonstrating technological prowess by bringing future disruptions at affordable price points and has chosen Telangana as the destination for setting up its manufacturing facility. We believe this partnership will provide new opportunities to youth of the state and develop an electronics manufacturing ecosystem of global standards in Telangana."
The minister added that the government has always encouraged corporates to establish their units in the state. The government has enacted TS ISPASS act which has been appreciated by the industry. A total of 1691 units have been sanctioned with an investment of Rs 20,347 crores creating 36691 jobs. Of these about 840 units have already commissioned production. The fact that more than 50% of the approvals have already commissioned production in less than a year speaks about the ease of doing business.
Elaborating the salient features of the ease of doing business under the TS ISPASS, the minister said that all the line department portals have been integrated with TS ISPASS under a single portal. The registration, renewal and inspection module is being done online. Least possible turn around time for consent of establishment and consent for operation anywhere in the country. Single helpline number (7306600600) has been introduced. Reduction in number of mandatory documents by combining common features across departments has been introduced in the act, the minister added.
Referring to the labour and factories reforms, the minister said inspection schedules have been computerized and the inspection report to be uploaded by the inspecting officer within 48 hours. Joint inspections will be carried under 10 acts which is a major relief to industries. Licenses for factories can be renewed in one go with a validity up to 10 years which is a major relief to units. Voluntary self certification scheme has been introduced in the act, the minister added.
The minister also spoke about the reforms relating to fire, registration, commercial tax and pollution control board departments which include stamp duty payment for property registrations have been made online and through eSTAMP. A single Tax ID for filing of returns, of all the taxes, registrations can be done online and returns can be filed online through e-payment. Exemptions to green industries from any inspections. Renewal periods increased from 1 year to 5 years through auto renewal mode. Third party certification introduced for medium risk industries and self certification for low risk industries.
P Mahendra Reddy, Minister of Transport, Telangana mentioned that, "In a very short span of time since its formation, Telangana has emerged as one of the fastest growing states with immense focus by the Government on public-private partnership for the growth and prosperity of the state. With inception of Micromax plant, the company will focus on integrating product design capabilities with efficient manufacturing processes which will help in economic development of the state." Telangana has the advantage of having good connectivity with rest of the country and major global hubs. Government of Telangana is also focused to provide trained manpower to various sectors including electronic sector through the newly constituted Telangana Academy for Skill and Knowledge (TASK). A large number of ITI, diploma and degree institutes are already functional in the state which provide requisite manpower to the sector.
Commenting on inauguration, Rajesh Agarwal, Co-Founder, Micromax said, "By 2017, we aim to be India's first and largest indigenous phone manufacturer. We have been the front runners for the 'Make in India' initiative, by assembling the products locally and quickly ramping up and building capacity of complete manufacturing in close partnership with the Government. We are grateful for the support of government of Telangana for providing a slew of incentives, provisioning of all approvals and compliances in a time bound manner and providing necessary infrastructure and conducive ecosystem for conduct of business. It is primarily due to the industry friendly approach and forward thinking policies of Government of Telangana, that we could set up the plant here in a record time of six months.
The ESDM sector is receiving highest attention by Government of India and Government of Telangana is also supporting this effort by manufacturing this import substitution product thereby reducing outflow of forex from the Country.