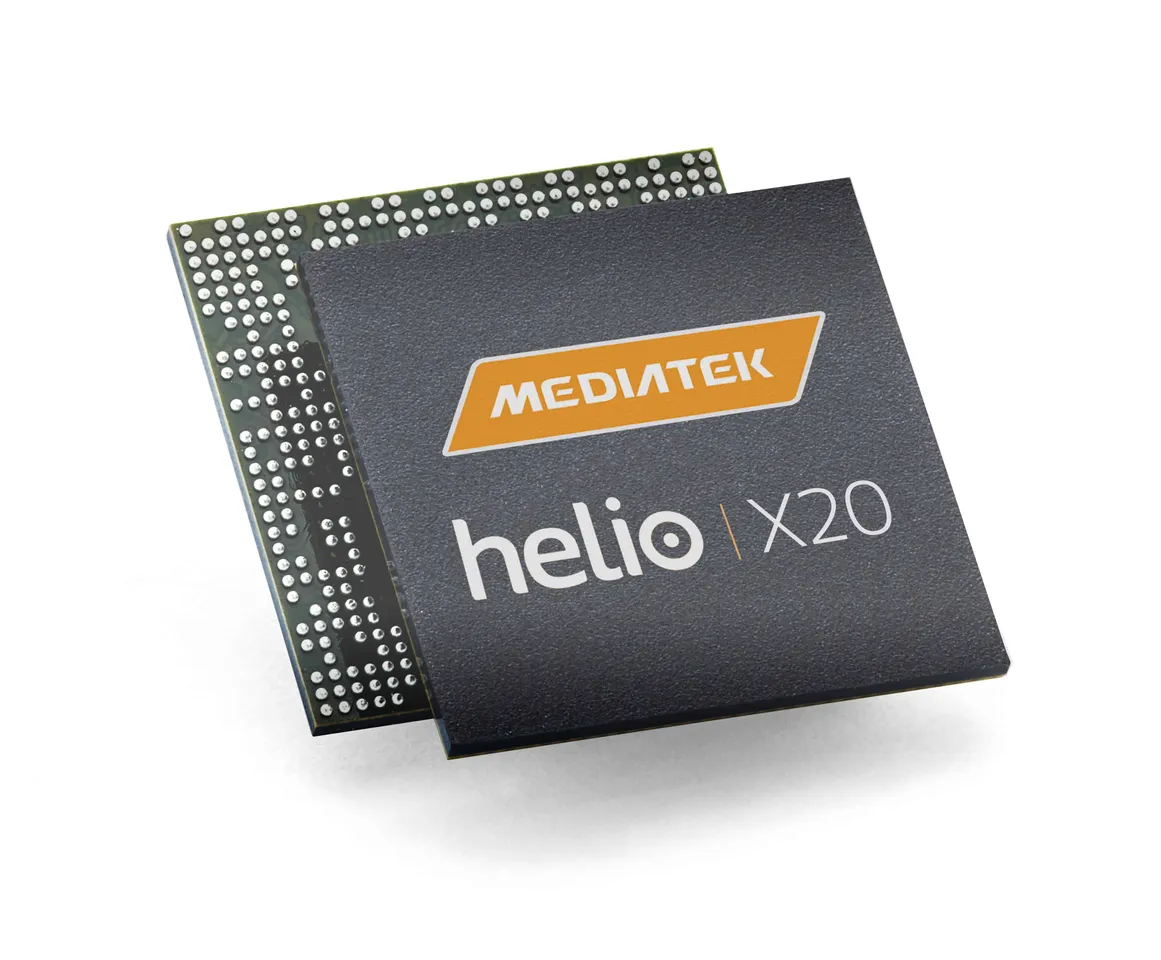 MediaTek tannounces the launch of the MediaTek Helio X20, mobile processor with Tri-Cluster CPU architecture and ten processing cores (Deca-core). With the integration of MediaTek's WorldMode Category 6 LTE modem with carrier aggregation and upgraded CorePilot 3.0 advanced scheduling algorithm. The Helio X20 is expected to be available in consumer products by end of this year.
MediaTek's Tri-Cluster CPU architecture in the Helio X20 provides three processor clusters, each designed to more efficiently handle different types of workloads. The Tri-Cluster CPU consists of one cluster of two ARM Cortex-A72 cores (running at 2.5GHz for extreme performance) and two clusters of four ARM Cortex-A53 cores (one running at 2.0GHz for medium loads and one running at 1.4GHz for light activities). Much like adding gears to vehicles, dividing the cores into three clusters provides a more efficient allocation of tasks for optimum performance and extended battery life.
"By leading with mobile CPU architecture and multimedia innovation, MediaTek continues to push the envelope of power efficiency and peak performance," said Jeffrey Ju, Senior Vice President of MediaTek. "We are excited to see device manufacturers raise the bar – in camera, display, audio and other consumer features. MediaTek has been adding innovative multimedia features to our platforms since the very beginning, enhancing the overall computing and multimedia experience as part of our strategy to put leading technology into the hands of everyone."
MediaTek's Helio X20 boasts several unrivaled features designed to maximize device display performance and enhance the multimedia experience for the consumer. Advanced features include, dual main cameras with a built-in 3D depth engine that allows for a faster shot-to-shot experience in creating complex depth-of-field images, multi-scale de-noise engines to deliver high quality images with unprecedented detail, color accuracy, and sharpness even under extreme conditions, a 120Hz mobile display that breaks the barriers of the current 60Hz refresh rate to provide crisp and responsive browsing and uncompromised motion viewing, an integrated, low power sensor processor - ARM Cortex-M4 - to support diverse always-on applications such as MP3 playback and voice activation. The sensor hub operates on an isolated, low power domain to assist with tasks for better battery efficiency.