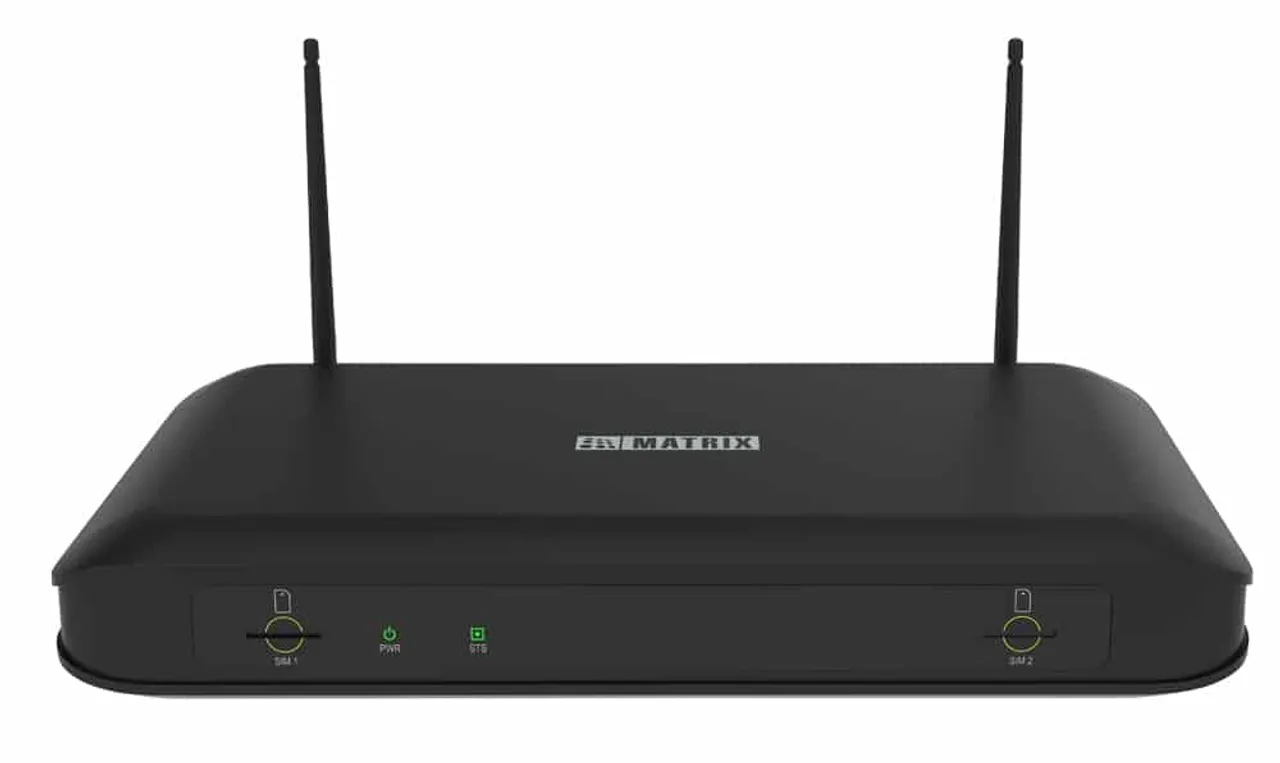 Matrix has introduced Unified IP communication for efficient enterprise connectivity through ETERNITY NENXIP50.
With growing customer needs and rapid technology changes, service providers, customers, and key decision makers are quickly adapting the breakthrough technologies to get benefit from better services and offerings at affordable rates. To embrace these technological changes, we are working effortlessly to enhance our Communication Platforms to meet the growing needs across all segments and industry verticals.
Matrix is declaring ETERNITY NENXIP50 as All Features available IP-PBX, so that our customers can take advantage of technology and feature without worrying about the investment.
About ETERNITY NENXIP50
NENXIP50 is a Tailored IP-PBX for the SOHO market segment. It is a small yet powerful, integration-supportive IP-PBX with seamless mobility that provides all business class telephony. It is a productive device, looks professional, and enhances customer service.
It is a true convergence of communication technologies with integrated interfaces for FXO (CO), GSM/3G/4G, and VOIP networks. NENXIP50 intelligently selects the most cost-effective route to place local, mobile, or long-distance calls and reduces telephony costs.
The device offers IP users up to 50, along with allowing customers to access other features which are now built-in.
Some FDAB (Feature Description Advantage Benefit) Analysis of NENXIP50
Universal Network Connectivity
Description: Avail PSTN, GSM, and VoIP Network Connectivity on a single platform
Advantage: No need for external devices such as Gateways or ATAs
Benefit: Investment Protection
LDAP Client Support
Description: LDAP (Lightweight Directory Access Protocol) is an application protocol used by the system for accessing and maintaining information services for the distributed directory over an IP network. You can access the central LDAP directory of the organization using your system.
Advantage: No need to maintain a local directory
Benefit: Easy and Centralised Phonebook Management
GSM/3G and 4G-VoLTE Support
Description: GSM/3G/4G interface card to support calling over GSM/3G/4G-VoLTE networks.
Advantage: Mobile extensions through GSM/3G/4G mobiles
Benefit: Mobility Convenience
COSEC Door Integration
Description: Integrating TELECOM and COSEC systems will result in Building Intercom solutions, for commercial and residential buildings, such as shopping malls, residential apartment blocks, and gated communities. NENX can be integrated with COSEC Door Controllers over IP to allow or deny access through terminals.
Advantage: Unlock the COSEC door through SLT or Extended IP user terminals of NENX
Benefit: Door Access Convenience.
OTHER KEY FEATURES -
50 SIP Users
8 SIP trunks
8 VoIP Channels
4 Voice Mail Channels
Built-In ETERNITY NE VS
50 Built-In Mobile Extensions (Varta UC Clients)