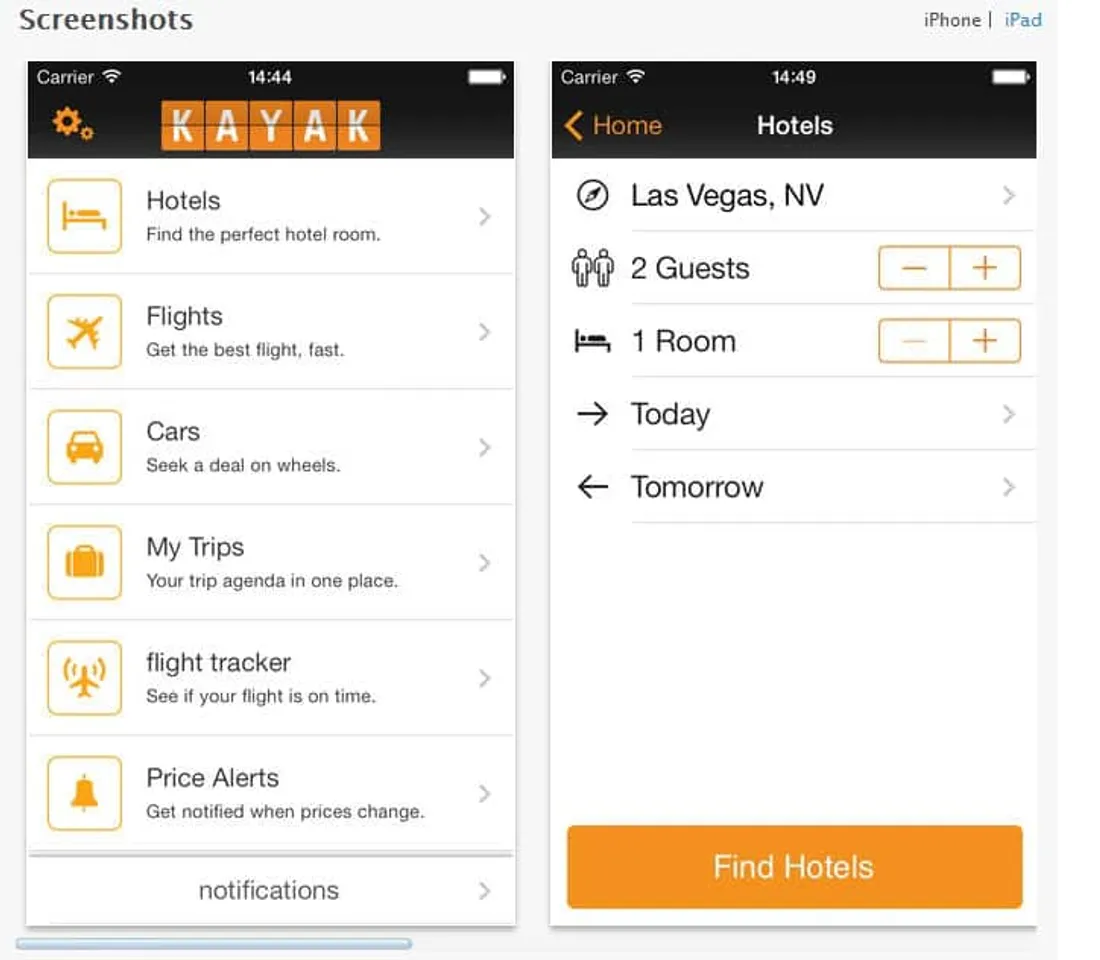 KAYAK, a travel search engine has officially announced its entry into the Indian market. Having pioneered the category globally, the company provides innovative travel tools to help people search, plan and manage their travel. KAYAK helps travellers get the information they need before they book and offers tools and features to assist them throughout their trip. The website and mobile app search hundreds of travel sites at once so that travellers have the information they need to make the best decisions.
KAYAK operates on a massive scale across the globe, with more than 40 international sites and in 20 languages, powering 1.5 billion queries annually for travel information and displaying results from hundreds of airlines, 900,000+ hotels, along with rental cars, holiday packages, activities and millions of verified reviews. The seamless experience comes to life with investment in a world-class technology infrastructure that offers an award winning website and travel app to audiences around the world; the mobile app has already witnessed more than 55 million downloads.
Commenting on the launch, Imbert Fung, Director Southeast Asia and India at KAYAK said, "India is a rapidly growing travel market and has continued its impressive growth over the past several years. In addition, the Indian online travel market has immense potential, with increasing penetration and acceptance across domestic and international markets. We have exciting plans for KAYAK in 2017 and setting up operations here is a fantastic step towards making India one of our core markets. While we have had a presence here for a while and feel we understand the Indian user, we are now greatly enhancing our local presence by setting up country operations with Abhijit Mishra at the helm as the country manager for India."
He further added , "Having pioneered the category globally, the onus of simplifying travel for the Indian customer is on category leaders such as KAYAK. Our tools and technology will help Indian travellers search, plan and manage their trips more easily. What sets KAYAK apart from other travel search engines and online travel agencies is the comprehensiveness of our search results and the travel tools we provide. KAYAK prioritises relevance, accuracy and speed."
In India, KAYAK has partnered with the top local online travel service providers, airlines and hotels to help ensure that customers will get the best results from across hundreds of websites with just a few clicks. By partnering with leading players and advanced technology credentials to support the diverse needs of Indian travellers, KAYAK is firmly establishing itself as the ultimate destination for the full suite of travel products. The platform's strong technological edge over its competitors allows it to provide superior usability and comprehensive search results. Travellers can continually search and compare prices with ease and avail themselves of services like Price Alerts , Price Forecasts and free itinerary management with Trips , without having to go to multiple websites.
KAYAK features were designed to make travel planning and managing trips easier:
Trips organises and manages your travel itineraries
Explore helps you find all the places you can go on your budget
Price Forecast recommends whether to book now or wait, so that you can book with confidence
Price Alert makes sure that you never miss a great deal by sending you customised alerts for your favourite locations, travel dates and more
Hacker Fares allow you to combine one-way flights to save money