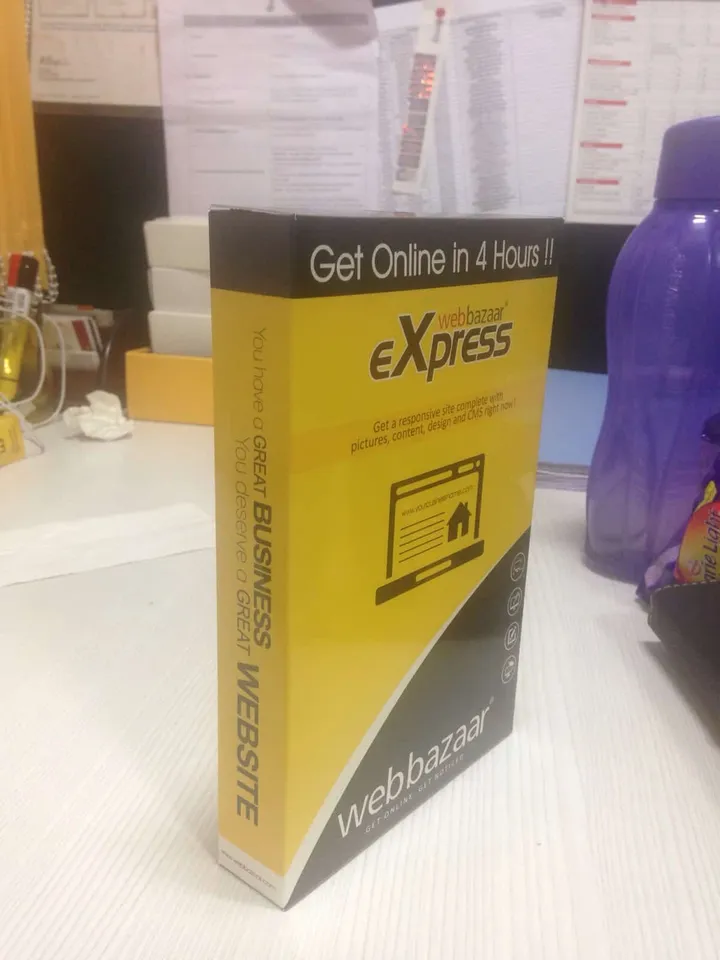 Web Bazaar Express the product to build micro web would be soon launched in Bengaluru. Rajkumar Dugar of Rajhans Electronics and Abhay Sangoi of Maitri Information Systems have joined together to take up distribution of Web Bazaar express product of Web bazaar company. Around 200 dealers would be attending the mega launch of product on 25 Sept at JayaMahal Palace Hotel, Bengluru.
Web Bazaar express product is uniquely designed for start-ups and small business owners to get a responsive website, complete with content, images, email ids, domain name, hosting, CMS all rolled into a package of Web Bazaar express. The biggest USP is that users will be able to own awebsite in just 4 hours from sign up.
"It's need of the hour and its high time all micro and small businesses as well as professionals get on the web. Lack of Web presence now is like moving with legs tied. But demand is that web presence should be simple, easy, quick and affordable and web Bazaar's express fits the bill," stated RajKumar Dugar of RajHans Technolgies.
"Additionally, in today's low margin business trend, the dealers would be able to avail good returns from the sales, post sales, etc. for this product," he added. As product will enable small business owners to get a website in a cost effective waywhich will serve million small business owners to get online.
Company is also looking forward to have dealer network of 200 in Bengluru soon and also expand its presence in other regions.