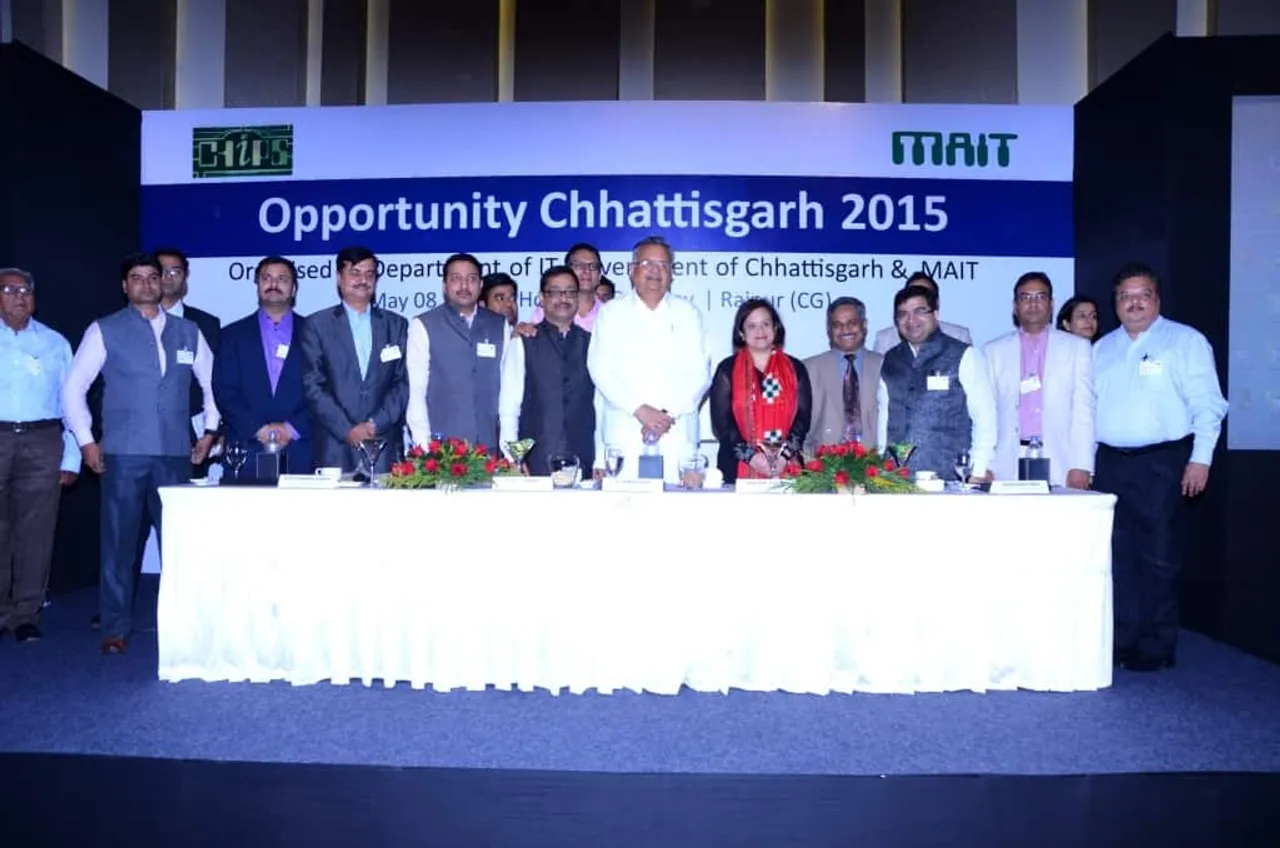 MAIT, recently signed a Memorandum of Understanding (MoU) with Chhattisgarh Infotech Promotion Society (CHiPS), the nodal agency for Electronics, IT and ITeS in Chhatisgarh in the presence of Honourable chief minister Dr Raman Singh.
Anwar Shirpurwala, executive Director, MAIT and Saurabh Kumar, CEO, CHiPS signed the MoU under the aegis of 'Opportunity Chhattisgarh 2015' at Taj Gateway Hotel, Raipur, Chhattisgarh amidst a gathering of Senior Officials of Chhattisgarh Government, CEO's of IT Companies and Leadership Team of MAIT and CHiPS. AM Parial, vice chairman, CHiPS welcomed the IT Industry officials represented by MAIT  to become major contributors to spearhead IT growth and implementation of IT plans in Chhattisgarh. Anwar Shirpurwala, executive director, MAIT in his address said, "The MoU aims at contributing to the establishment of 'Electronics System Design And Manufacturing' (ESDM) and facilitate implementation of 'Digital India Programme' in Chhattisgarh."
Chief minister Dr Raman Singh addressing the dignitaries of the state government and industry officials spoke about objective of organising the event by extending the invitation to IT and Electronics Industry to make Prime Minister's vision for 'Make In India' programnme a reality and make Chhattisgarh the best destination for investments in Electronics System Design And Manufacturing (ESDM).
Dr Raman Singh said, "The memorandum of understanding (MoU) signed by MAIT and CHiPS will give a major thrust to the nation and state's economy in propelling the growth of the IT and Electronics Industry in India'. He invited IT and Electronics Industry to 'Naya Raipur' considering it as the IT Hub for capital investments in 'IT and Electronics Manufacturing'. He further deliberated upon the fact that 70 acres of area is dedicated to manufacturing clusters. Out of which, 28 acres of area will be utilized for manufacturing of 'Mobile Devices, Solar Panels, IT Systems, Hardwares and Consumer Electronics Goods' with Naya Raipur being certified as 'National Manufacturing Investment Zone."