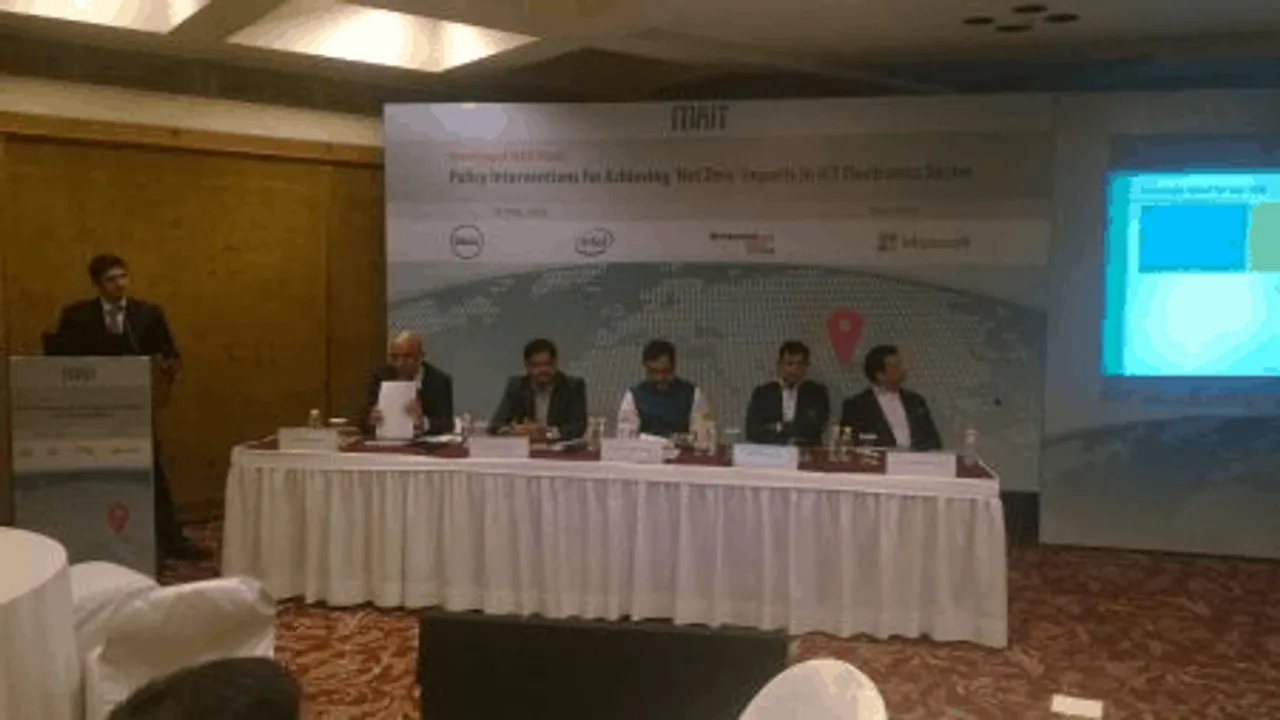 Manufacturers' Association for Information Technology (MAIT) hosted a press meet-cum-industry briefing to unveil its report, "Policy Interventions for Achieving 'Net Zero' Imports - IT-Electronics Sector"
The launch of the report featured an opening address by Nitin Kunkolienker, vice president, MAIT and director, Smart link.
Speaking at the event, Kunkolienker stated, "We have suggested to the Government of India some key policy and market interventions to achieve the vision of 'Net Zero Imports' and ignite a culture of domestic ICT and Electronics product manufacturing in the country. Within the manufacturing sector, the growth of the IT-ESDM industry is critical for realizing the goals of 'Make in India' and 'Digital India' launched by the government."
"With the right measures there is potential to ramp up IT hardware production to $2.6 billion within a year and put India firmly on the path to becoming a global ESDM supply chain hub," Kunkolienker added.
MAIT said that the India IT hardware manufacturers suffered fiscal disabilities estimated at 6.47 percent and disability on account of physical infrastructure and business environment estimated at 9.40 percent, aggregating a crippling 15.87 percent.