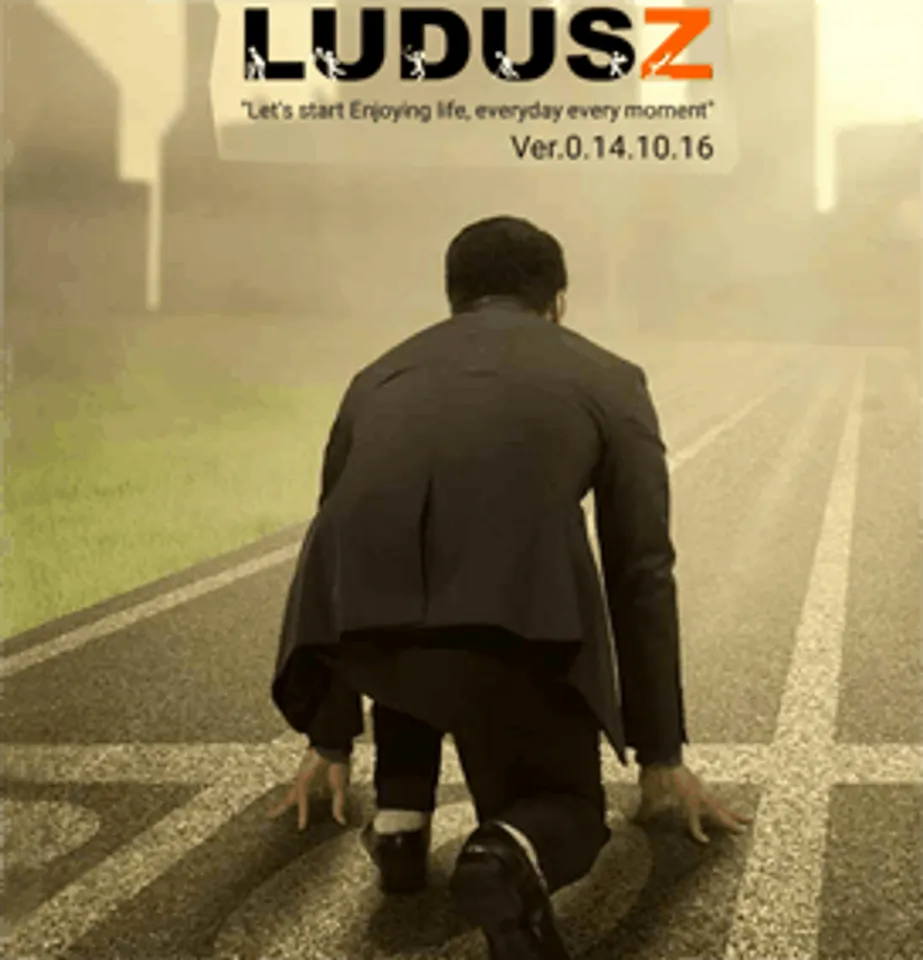 Ludusz, India based sports opportunity platform recently debuted in New Delhi. The application has been in testing mode for the last 2 months. Conceptualized and funded by FMCG technology veteran Pronoy Roy (ex-IT Director (Global) Reckitt Benckiser Group Plc.), the platform aims to bring about a lifestyle change among people across age groups with a focus on delivering health through sports. Ludusz aims to reach 5 cities in India, targeting an inroad of 1 million customers in FY18.
The product focuses on providing customers with convenient, accessible and affordable opportunities to engage in sports and sports related activities. Though there are multiple sports aggregators in the market today, they have little or no focus on quality. Ludusz is set to revolutionize the market with its 3-pronged approach – convenience, accessibility and affordability. The operating model of the product is based on enabling opportunities via Geo Located Sports, with a list of certified coaches and venues. This is supplemented by a Personal development tracker/ manager along-with a combination of convenience features which will guide the customer to make the optimum choice.
The product is co-funded by FMCG sector veterans, Pronoy Roy, Nakul Sharma – former management executive with cosmetic and beauty products giant L'Oreal, and Karunesh Mukherjee – a veteran in the field of training and development for Godphrey Phillips.
From left to right - Nakul Sharma, Pronoy Roy, Karunesh Mukherjee
According to Pronoy Roy, Chairman, Ludusz; "There is an urgent requirement for people in India to move towards a balanced lifestyle." He believes the same shift has already taken place in a few countries in the West, where research has clearly demonstrated a positive co-relation between balanced lifestyle and annual health spends. Ludusz has been developed to provide users the opportunity to engage in sports, to move towards a balanced lifestyle. "The journey will be difficult, since we are dealing with a paradigm psychological shift. However, with the newfound outlook towards health among the masses today, we feel Ludusz could be a game changer. "
Nakul Sharma – Co - Founder, Ludusz; points out that: "The use of technology to bridge the current gap is impeditive. Essential factors like coverage, convenience and quality are largely missing in the market. Ludusz is not just an aggregator; it is a service provider as well. We set up our own benchmark pilot programs across Delhi to help set up minimum standards for our customers. With the rise of health awareness across the country, people across age groups today still do not get access to options and are largely restricted to gyms as a medium of fitness. This is where Ludusz will bridge the gap by maintaining a minimum quality threshold."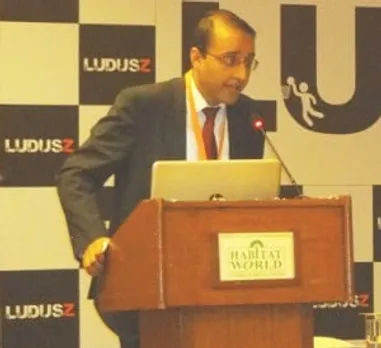 Nakul Sharma, Ludusz-addressing the audience at the launch event
The platform addresses this market void, and provides end users highly convenient opportunities to engage, while ensuring certain quality checks and balances. The application shall be predictive, and will provide the best recommendations using cutting edge analytics basis shared data points. Ludusz will change the way end users engage with health and fitness activities.