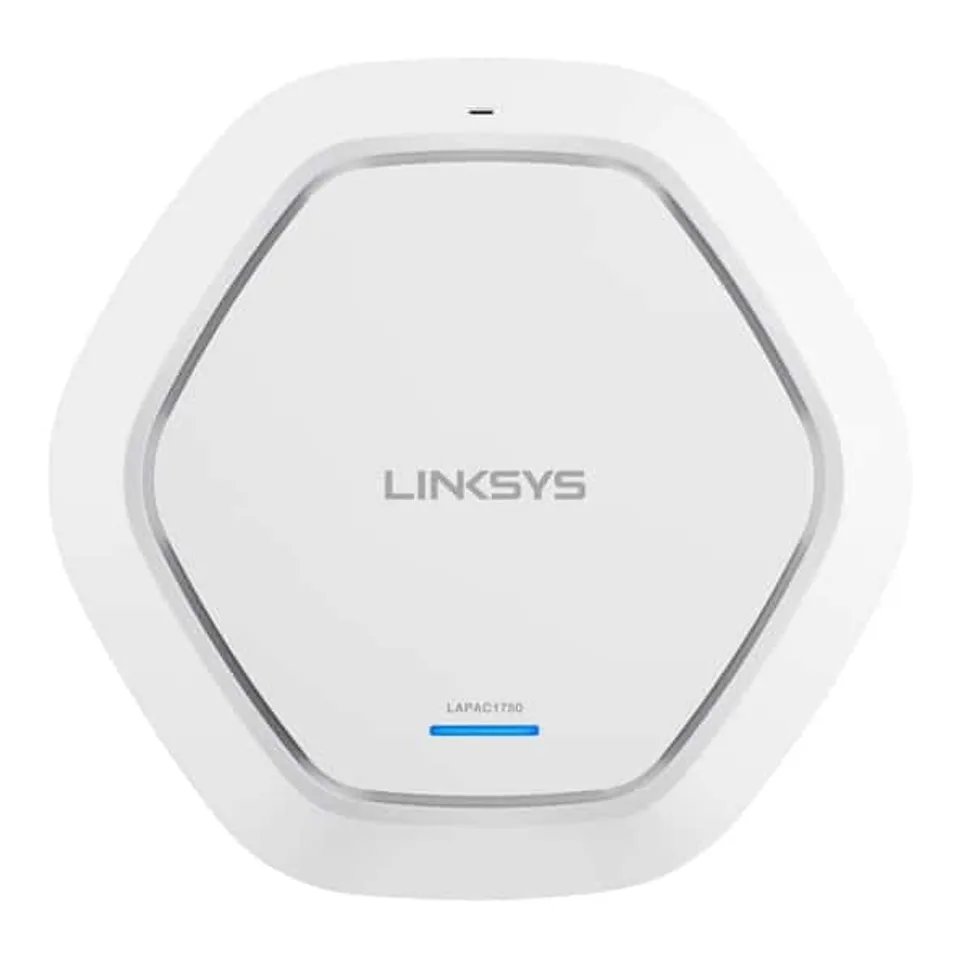 Linksys India, a leading global wireless and networking brand, has launched its two new and powerful Wireless AC Access Points for Business.
The Linksys LAPAC1750 and LAPAC1200 Dual-Band Access Points cater to professional environments and are especially targeted towards the SMB (Small and Medium Business) and Startup Segments.
With the growing demands of multiple devices on a Wi-Fi environment in a business network, the Linksys LAPAC1750 and the LAPAC1200 Dual-Band Access Points for business deliver the next generation of Wi-Fi technology (802.11ac) to provide faster speed and more Wi-Fi capability for everyday business than ever before.
Commenting on the launch, Altaf Ansari, Country Head, Linksys (India and SAARC) said, "In today's dynamic and complex business work environments it is important to have connectivity which is seamless, catering to the ever increasing number of devices on the Wi-Fi network, at the same time is easy and cost effective to manage as well. The addition of Linksys Dual-Band Access points in our Business product portfolio addresses these challenges by delivering a host of features that add to the ideal office environment. These products are best suited for SMBs and Startups with high wireless connectivity consumption."
The Linksys LAPAC1750 and LAPAC1200 Dual-Band Access points are now available in India via Linksys India authorized channel partners.
Ansari adds, "The Wi-Fi technology is evolving at a faster pace than ever and we at Linksys are at the helm of this evolution by not only being the first to launch the latest Wi-Fi technologies but also bringing out the full potential of it. Some of the latest technologies that we have successfully launched are the Tri Band & MU MIMO in the AC series which are breaking records in terms of performance over other well-known brands. Wi-Fi will always work hand in gloves with the cellular technologies since the full potential of the cellular network can only be harnessed with a robust Wi-Fi setup and a great end use experience which Linksys provides through the Smart Wi-Fi and high performance hardware."
Key features
Next-Generation Wi-Fi Connectivity
The Linksys Business Wireless-AC Dual-Band Access Point supports the latest 802.11ac technology, a three time performance increase from 802.11n. Enhancements such as wider 80 MHz channels provide greater data bandwidth while operating in the less-crowded 5 GHz band space. With this increase in Wi-Fi freedom, wireless clients can experience faster speeds while maximizing their performance.
Flexible Deployment
The Linksys Business Wireless-AC Dual Band Access Point can be deployed as a typical access point, as a wireless distribution system (WDS), or as a workgroup bridge to extend your wireless range coverage.
Clustering (Single Point Control)
The Linksys Business Series Wireless-AC Dual-Band Access Point delivers Clustering, which helps to reduce the costs and complexity of managing multiple wireless access points simultaneously. This Clustering feature simplifies administration and management efforts with Single Point Control.
Captive Portal
The Linksys Business Wireless-AC Dual Band Access Point implements a captive portal to support secure and customized guest Wi-Fi access. The captive portal is also used at many Wi-Fi hotspots to control wireless access in the area.
Easy to Use
The Linksys Business Wireless-AC Dual-Band Access Point is integrated with 802.3at PoE+ capability to eliminate extra power adapters and offers optimal placement. It also provides an intuitive Web administrative interface, easy to set up and easy to use.
Advanced Security over Wireless
The Linksys Business Wireless-AC Dual-Band Access Point protects and secures your wireless network with business-class security features including Wi-Fi Protected Access (WPA/WPA2), 802.1X Supplicant Authentication, MAC-based ACL, Rogue AP Detection, SSID-to-VLAN Mapping, Wireless Scheduler, and more.