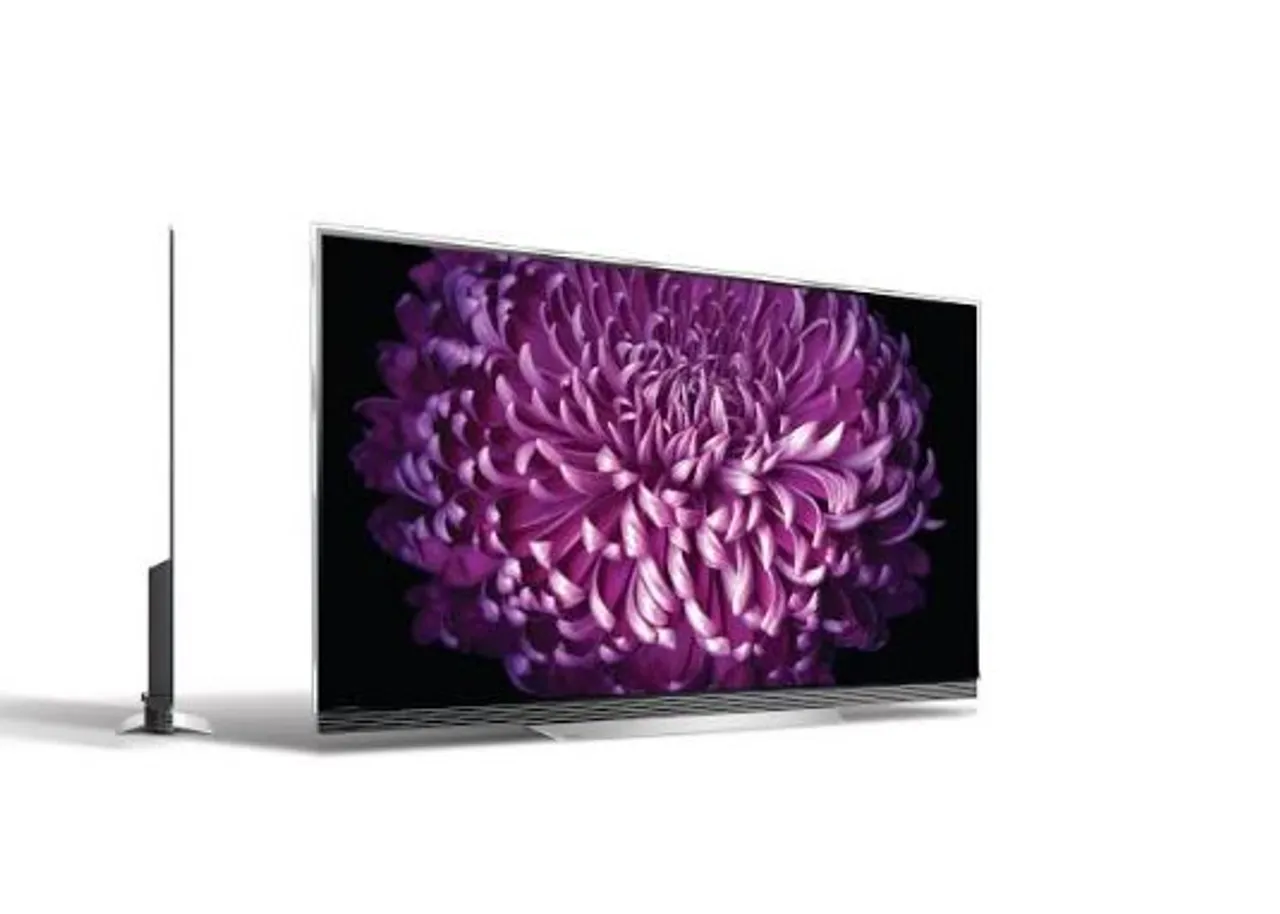 LG Electronics India recently unveiled its much-anticipated new range of OLED TVs. The OLED TV boasts of Dolby Vision, Dolby Atmos, color Science Expertise by Technicolor and delivers an unparalleled viewing experience. With this launch, LG is all set to redefine the TV viewing experience for the Indian consumers through its superlative technology accompanied with pioneering aesthetics.
The LG 2017 OLED TV lineup, consisting of models 77/65W7, 77G7, 65/55E7, 65/55C7 and 65/55B7, are all set to deliver an unmatched experience to the users by presenting life-like picture quality with perfect blacks, infinite contrast and an enhanced range of color reproduction.
On the occasion, Younchul Park, Director- Home Entertainment, LG Electronics India, said, "Our newly launched range of OLED TVs is a testimony to our commitment of bringing top-of-the-line products and services to our users in India. With the unique and compelling revolutionary technology in the LG OLED TV range, the company has paved a way for the field of smart technology. The all new range of OLED TVs is in line with our vision of empowering Indian consumers with offerings that integrate state-of-the-art technologies and great aesthetics. At LG, we believe that new breakthroughs mark the new highs of human achievement and the newly launched OLED range of TVs is an important step in this direction."
Bob Borchers, Chief Marketing Officer & Senior Vice President at Dolby Laboratories said, "Dolby has always been at the forefront of innovation in delivering spectacular entertainment experiences. Our expanded collaboration with LG enables us to deliver amazing realism across both image and sound with both Dolby Vision and Dolby Atmos to completely transform the home entertainment experience."
The OLED TV's key message is of simplicity and perfection. With the presence of the self-lighting pixels which enhances the picture quality to give an ultimate experience, the OLED is the only available TV which boasts of such technology. The perfection in design and technology together make this TV the official device for Technicolor's color mastering. The Dolby Vision and Dolby Atmos of the OLED deliver the perfect blend of outstanding picture and sound quality. With the spaces shrinking and aesthetics taking precedence, the OLED TVs redefine the future of TV with their unmatched sound and picture quality.
The LG 2017 OLED TVs feature Active HDR for displaying next-generation HDR content designed to render brighter scenes and greater shadow detail. Active HDR allows LG TVs to process the picture frame by frame, inserting dynamic metadata where needed. This technology allows the TV to offer the best picture even if the original HDR content contains static or no metadata at all. And all of LG's 2017 OLED TVs support the full palette of HDR formats, including Dolby Vision, HDR10, HLG (Hybrid Log Gamma) this versatility is compounded by the new HDR Effect feature which processes standard definition content frame-by-frame to improve brightness in specific areas, enhance contrast ratios and render more precise images.
The OLED TV range is marked with a special feature in terms of connectivity, a feature which makes it a smart technology product. It uses the latest webOS, user interface which provides seamless, intuitive navigation with Magic Remote's scroll, gesture and voice commands.
Price: The price range of the TV's starts from 3.25 lacs to 30 lacs.
Availability: 77G7,  65/55E7,  65/55C7  and 65/55B7 are available at stores but 77/65W7 is not available till now but will be available by month end.