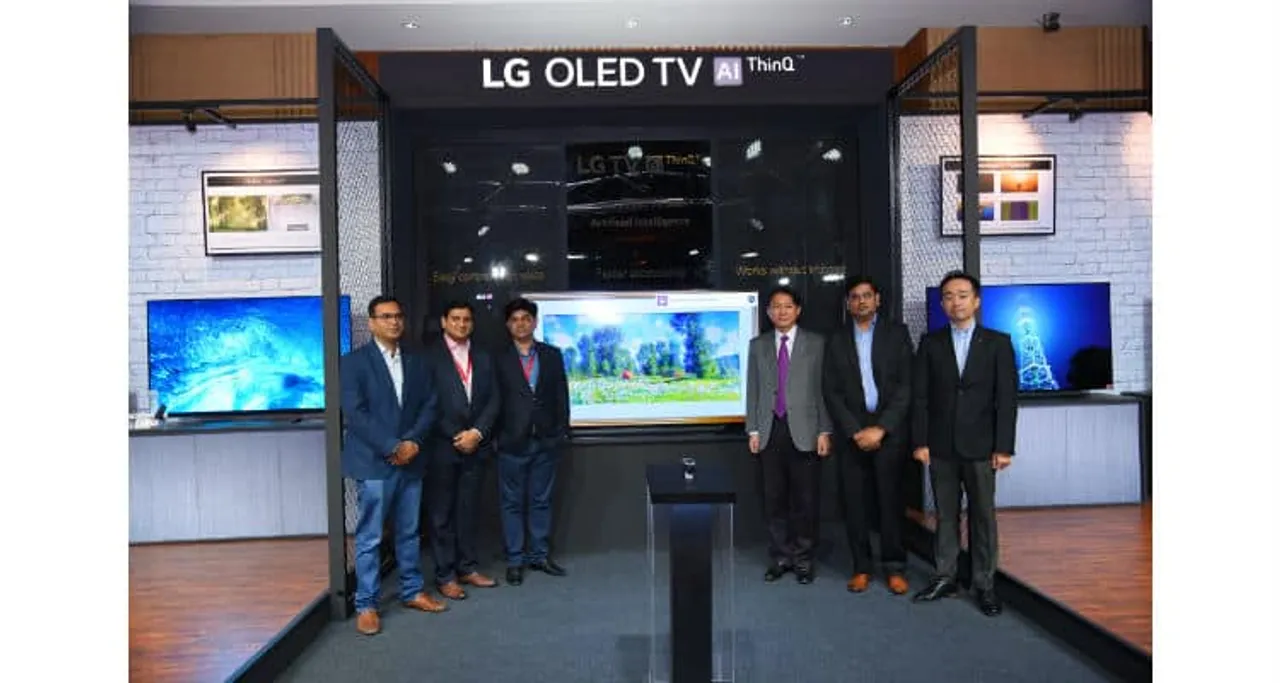 LG Electronics India launched a range of televisions in India featuring Artificial Intelligence (AI) ThinQ. Designed to bring a new level of convenience, enhanced connectivity and a more immersive TV viewing experiences, the new range includes various models under its OLED, Super UHD, UHD and Smart TV category.
With AI functionality in LG TVs, the consumers can directly speak into the remote to control TV functions and seamlessly discover and play content. These TVs doesn't only work on fixed voice commands but also understand the intent of query before providing a search result. The TV not only Listens and Answers but Listens, thinks and Answer. Additionally, there are set of 800+ commands which works even without internet connection.
The World's best-selling OLED brand is now powered by α (Alpha) 9 intelligent processor with which viewers can enjoy accurate colors, more realistic and improved image renderings from virtually any viewing angle. All of this is combined with the on-boarding of Dolby Atmos which provides object-based 360osurround sound that beautifully captures the movement of every object in a scene. These televisions also support the full palette of HDR, including Dolby Vision, advanced HDR by Technicolor, HDR10 Pro, HLG Pro, creating a true cinematic experience at home.
On the occasion, Younchul Park, Director-Home Entertainment, LG Electronics India, said: "Artificial intelligence is definitely the road ahead for all our future products. AI functionality backed up with extensive research is incorporated in televisions with an aim of delivering a unique and more intuitive experience. As a matter of fact, we have taken a step ahead to implement AI function across our range of smart televisions. At LG our interest is in improving the user lifestyle and convenience. We are launching 25 models of AI today across all segments.
LG AI TV is available in OLED, Super UHD, UHD and smart TV segment. The range starts from 32,500/- to 29,49,990/- across sizes starting from 80cm (32) till 195cm (77).