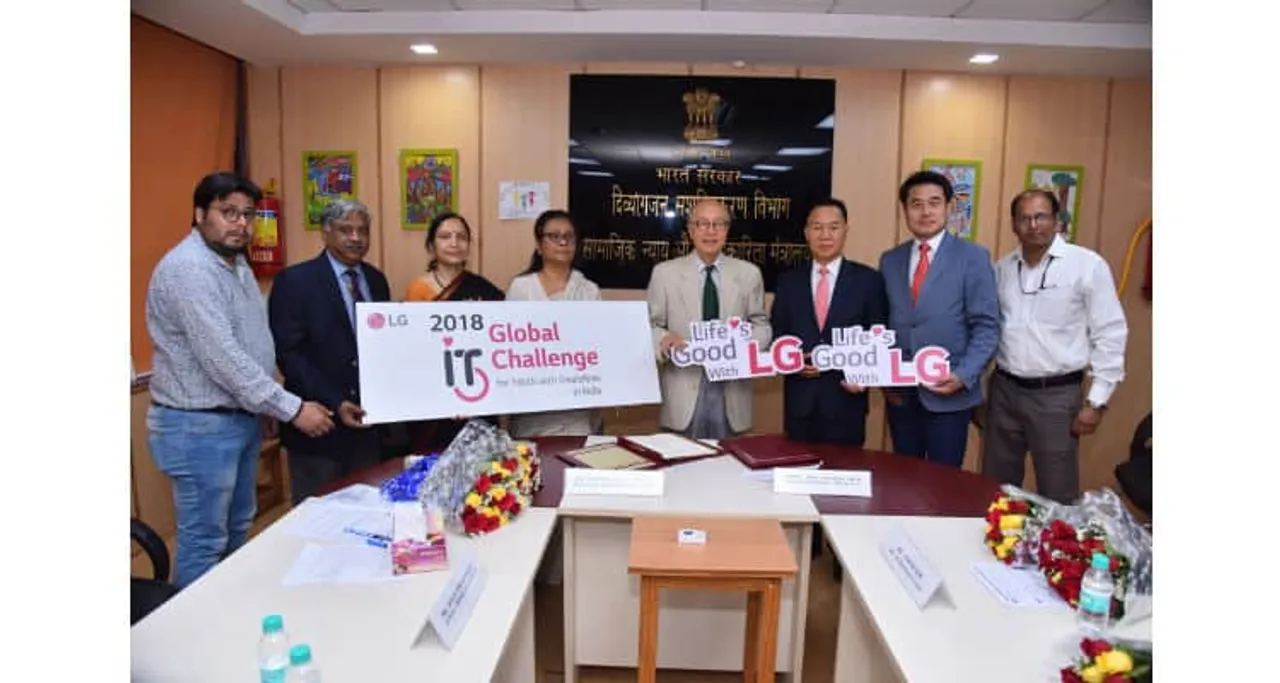 LG  has shown a larger, undeterred commitment to important national causes such as bolstering India's economic growth, boosting productivity and ensuring social progress.
LG has gone a notch ahead by partnering with Rehabilitation International Korea (RI Korea) to organize the eighth annual Global IT Challenge for Youth with Disabilities(GITC) in India starting from November 7 – 11, 2018.
The event will be hosted by Ministry of Health and Welfare (Korea), Ministry of Social Justice and Employment (India) and LG Electronics. It will have participation from 300 people including 120 youth with disabilities from across 24 countries who are selected to compete across several IT categories.
Kim Ki Wan, Managing Director, LG Electronics India said, "LG's core value as a company is to make people's life good not only via consumer-centric products selling but also contributing to the society to improve lifestyles of people. Our partnership with GITC is a small step to change the lives of youth with disabilities and thereby give them an opportunity to make their dreams come true. We are confident that this initiative will bring immense value to the lives of young students and help them achieve their goal".
Shakuntala D. Gamlin; Secretary for Department for Empowerment of Persons with Disabilities, Ministry of Social Justice & Empowerment said " We welcome such initiatives from corporate like LG Electronics which empowers people. LG is providing a foundation for today's challenged youth to discover new possibilities and unleash their true potential. We are confident that these students will leave the competition knowing that they can achieve anything."
Competitors will be judged by a panel made up of representatives from IT committee of GITC. The students will be evaluated on their ability to solve problems and think creatively using today's technology tools. In addition to the invaluable experience, winners will receive cash prizes to assist with educational expenses.