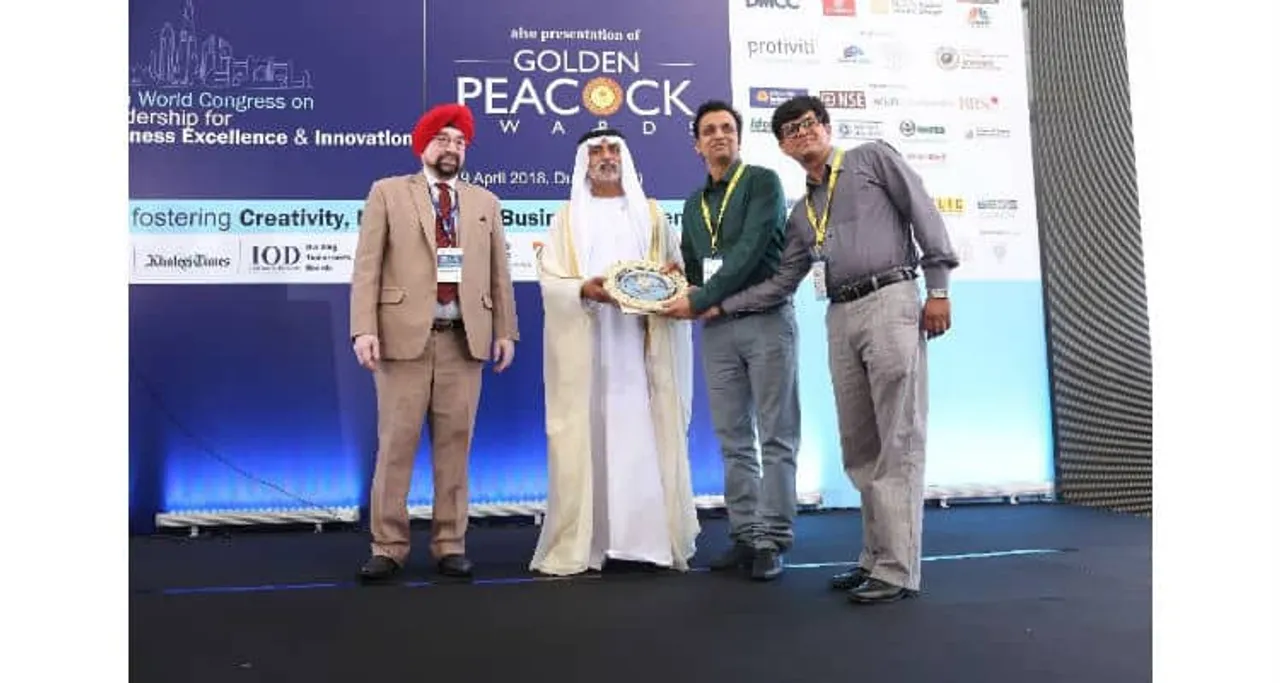 Lava International Limited  has won the 'Golden Peacock Innovative Product/Service Award 2018' for the most effective on-ground execution of its 'Money Back Challenge'.
The Golden Peacock Awards, instituted by the Institute of Directors, India in 1991, are regarded as a benchmark of Corporate Excellence worldwide.
Taking forward its brand philosophy of offering products that are high on reliability and experience, the company launched its first-ever-in–the-industry offer called the LAVA Money Back Challenge - from October, 2017 till February, 2018.
Under this offer, customers who bought any LAVA phone, experienced the product for 30 days and in case they did not like the product for any reason; returned the phone within 30 days from the date of purchase and got their money back!  Highlight of the challenge was on-the-spot refund for their returned handset; which LAVA executed on-ground seamlessly for customers.
His Highness Sheikh Nahyan bin Mubarak Al Nahyan, Hon'ble Cabinet Member & Minister of Tolerance, Govt. of UAE and Lt. Gen. J. S. Ahluwalia, PVSM (Retd.), President, Institute Of Directors, India in Dubai presented the award to Sourabh Raghuvanshi, Head – Customer Service Delivery, Lava International at the 'Golden Peacock Awards Ceremony' in Dubai. The Award was presented in the presence of business leaders who had gathered for the 28th World Congress on Leadership for Business Excellence & Innovation.
Graciously acknowledging the award, Sourabh Raghuvanshi said, "We are honored to receive this award and we are extremely thankful to our people and consumers who have made this possible. The Money Back Challenge was designed to be the most seamless one for consumers. We introduced a never-heard-before process of handing over a banker's cheque to the customer 'on-the-spot' when he/she comes to return the handset. In our post transaction closure tele-calling, we got a 99 per cent 'Highly Satisfied' score from our customers. With this campaign coupled with festive sale, we saw an upsurge in sales and an increase of 67 per cent in revenue growth".
The 'Golden Peacock Awards', receive around 1000 applications for various awards each year. The award applications are assessed at three levels by independent assessors and finally by a grand jury.