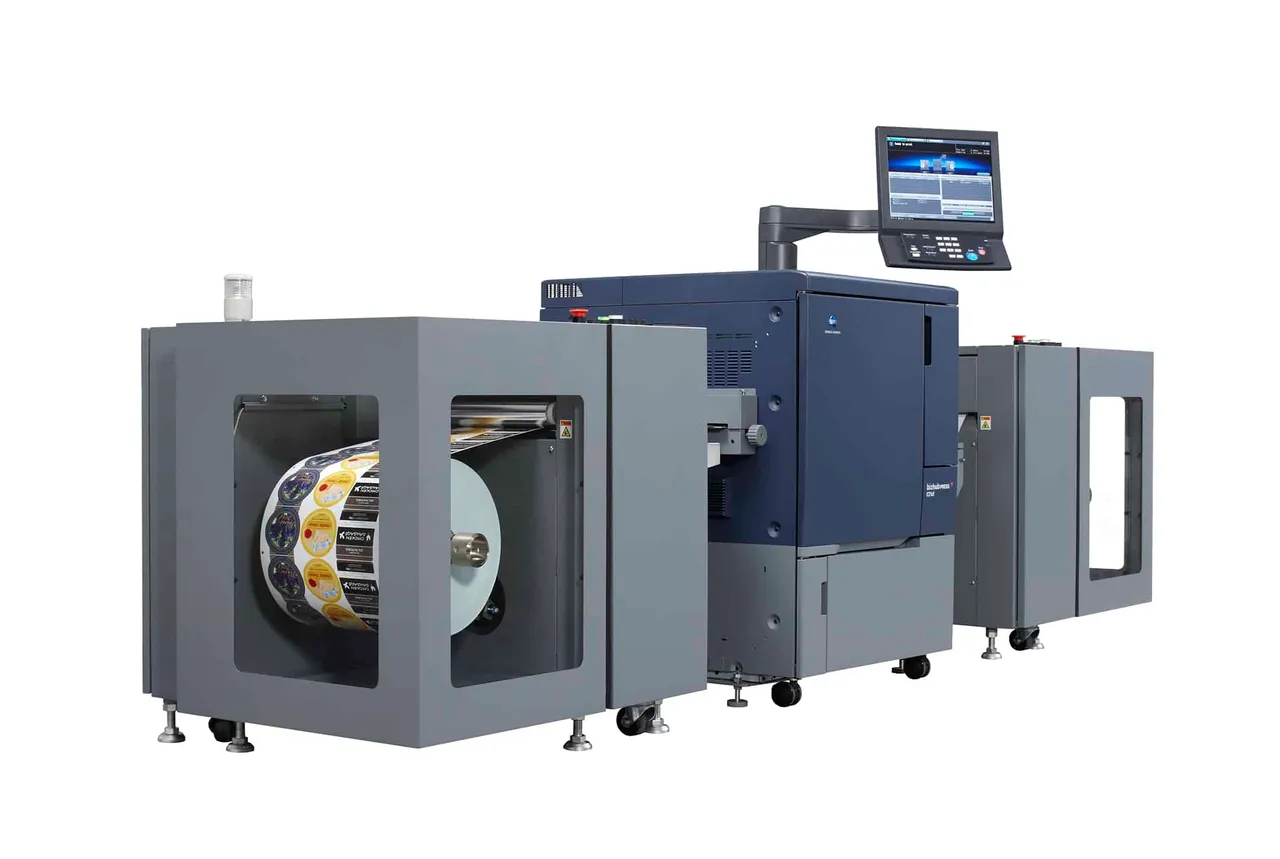 Konica Minolta Business Solutions India recently announced that the company will be leveraging its printing technology by introducing a new digital solution for the label and packaging industry. The bizhub PRESS C71cf will benefit businesses as they transition from conventional printing to digital technology. This digital press is the first of many new products that supports Konica Minolta's strategy in the label and packaging industry market.
As the market for digitally printed packaging and labels continues to expand rapidly, driven by factors such as customization and regionalized products, Konica Minolta leverages its reliable dry-toner technology platform. As one of the market leaders in the print space, Konica Minolta is defining what true disruptive technology is by providing a way to make digital better than it has ever been done before. Konica Minolta is positioning the C71cf as a mid-range option that fills the gap between entry-level and high-end systems.
"bizhub PRESS C71cf stands apart with its surprising ease of use, coming as a perfect printing machine for the short run requirements of labels to complement their offset process. We are excited to introduce new, economical and productive Digital Press for the Label Industry. With its flexibility and efficiency, bizhub PRESS c71cf delivers a new level of value to the industry" adds Yoshinori Koide, EGM – PP & IP Marketing, Konica Minolta India.
bizhub PRESS C71CF incorporates the pioneering Dry-toner electro photography printing mechanism, offering full colour (CMYK) support. The machine also offers an impressive printing resolution of 1200 dots per inch(dpi), equivalent to 3600 dpi *1200dpi/8bit and can print images with a maximum size of 1195*320 mm.
The digital printing solution also supports a paper width of 330 millimetres and prints a maximum image width of 320 millimetres, ideal for medium sized printing businesses with diverse client requirements. It uses low-temperature fusing technology and Simitri HDE toner, and can print on a wide range of materials including polypropylene and synthetic paper.
More details of the product:
bizhub PRESS C71cf is compatible with multiple file formats including PDF, PS (APPE compatible) and 8bitTIFF and can seamlessly perform printing operations at speeds of up to 18.9 meter per minute, depending on the paper type.
Konica Minolta's highly proficient engineers have also kept the power consumption of the bizhub PRESS C71cf at bare minimum, keeping in mind the budget constraints of mid level businesses. Coming with an unwinder and rewinder diameter of 500 millimetre, the end to end digital printing solution is capable of Variable-data printing (VDP) with support for formats including PPML and PDF-VT.
bizhub PRESS C71cf's print substrates comprise of pressure-sensitive paper in gloss, white BOPP, PET, polypropylene, semi-gloss and wine stocks. The printer's digital technology offers easy prototyping, customisation as well as the convenience of personalised text and graphics on labels.