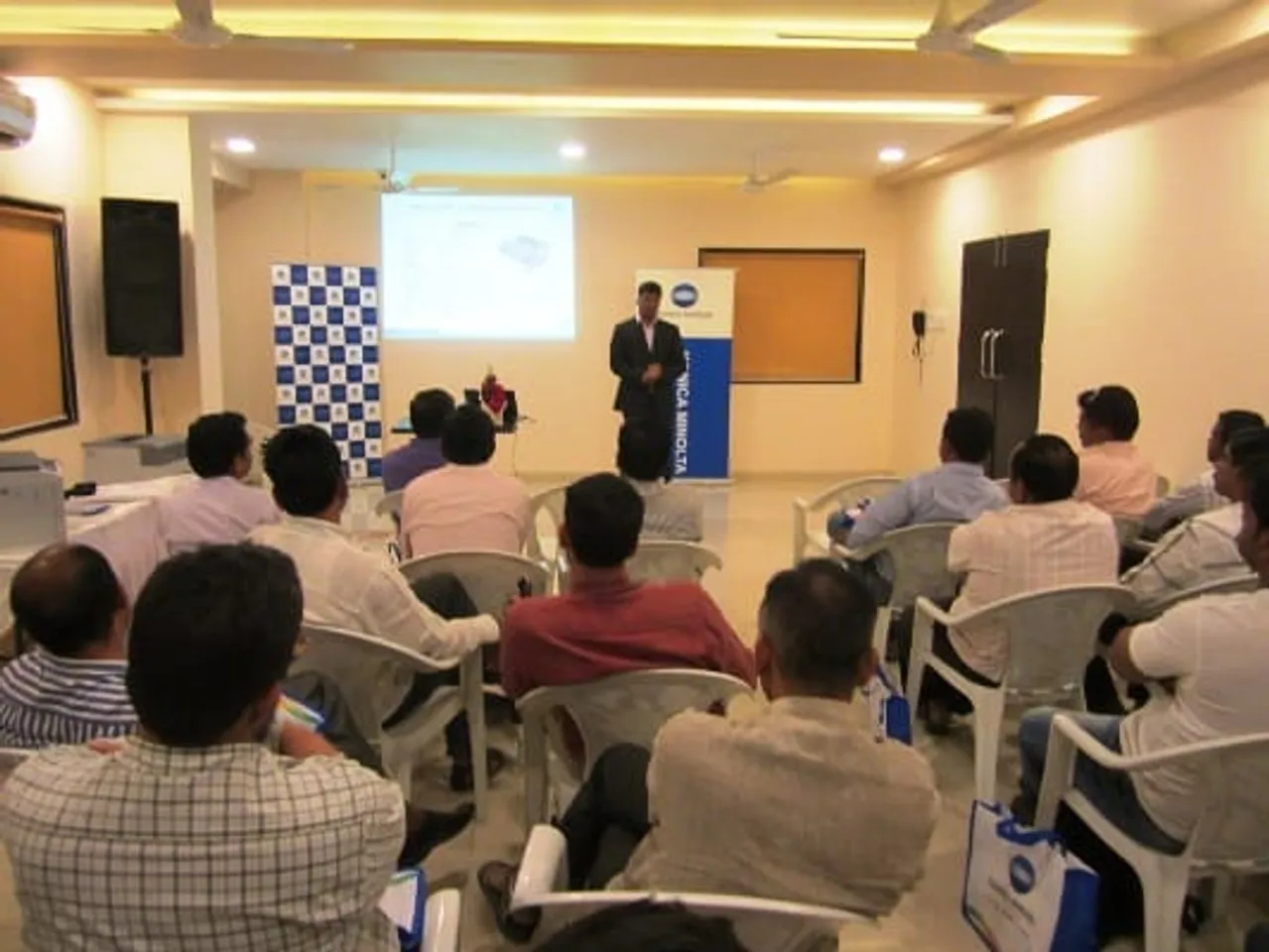 Japanese printing and imaging company Konica Minolta aims to increase its footprints in the upcountry market in India. The company recently conducted a partner meet in Nanded. Konica Minolta in association with Nanded IT Association conducted a training program for partners.
Ritesh Gupta, Business Manager, West and Pratik Thakare, Regional Sales Manager introduced Mono & Color laser printers to the partners. They also explained its features and offered good ROI to partners.
President of Nanded IT Association Dipak Mortale said that business
with Konica Minolta is win win situation for all partners. "The company is offering good returns to the partners. The quality of products is good and at the same time it is very cost effective. Partners will earn good margins from these products", he said.
The company which conducted partner meet in Nanded for the first time has offered nearly 25 percent margin for partners on its printers. Entered in India three years ago, Konica Minolta is now aiming to increase its presence in the internal markets in the country.