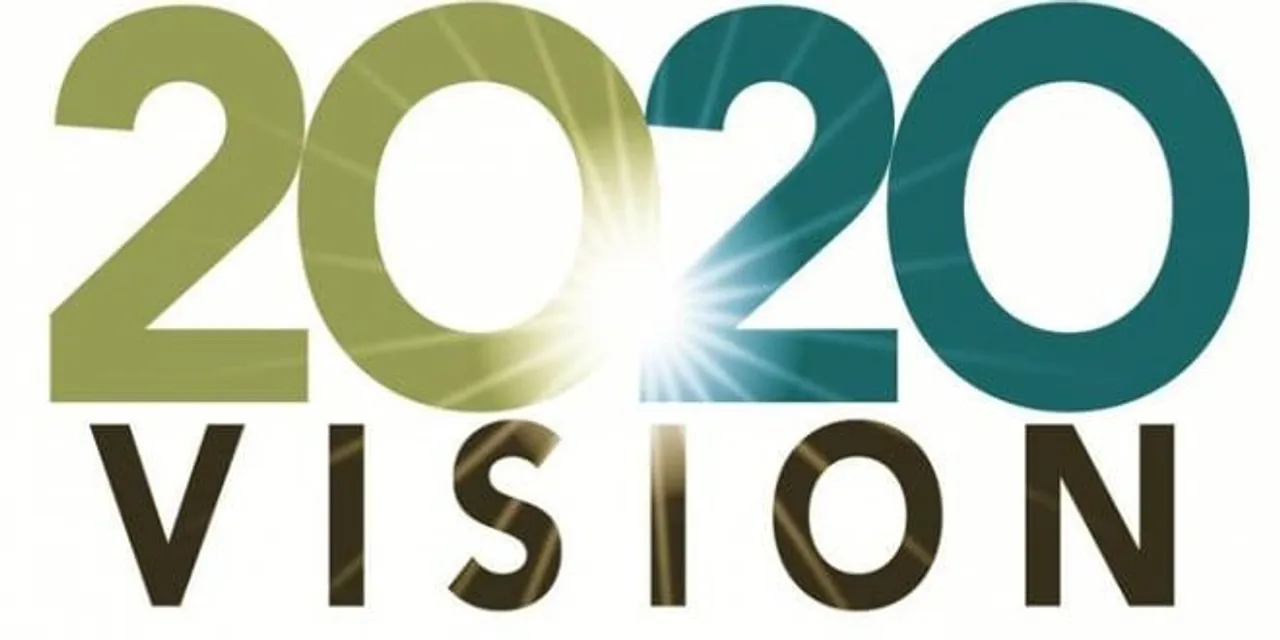 Leveraging the phenomenal initiatives aimed at making Kerala a 'Digitally Empowered' society, the state government has now set in motion an ambitious policy framework that aims to bridge the digital divide by 2020 and make it the country's first 'digitally literate' state.
The key objectives of 'Bridging the Digital Divide – Vision 2020' include transforming Kerala into a digital knowledge society to achieve sustainable economic growth, making accessible the digital infrastructure to all at affordable cost, attracting more investments and promoting the IT export of the state.
Another major objective of Vision 2020 is to ensure that the various e-services offered by the government are availed by the people and achieve social harmony and high quality of life for all, with inclusion of disadvantaged sections of society, said P K Kunhalikutty, Hon'ble Minister for Industries and IT.
"Vision 2020 has the potential to ensure willful participation of all sections of the society which, in turn, would prevent the less privileged from getting marginalized. It is also aimed at promoting entrepreneurship and generating more employment opportunities for the youth," he pointed out.
P H Kurian, Principal Secretary, Industries and IT, Government of Kerala, said the four major pillars that contributed to the gradual evolution of Kerala into a truly digital society are Akshaya Project, IT@School project, digital infrastructure availability, and State Data Centre and allied applications.
The Akshaya Project, launched in 2002, was piloted in Malappuram with the objective of opening the doors of digital literacy to at least one member in each family. Followed by its tremendous success, it was later replicated in all other districts of the state.
"We are greatly enthused by the success of Akshaya project, which has so far made e- literate 33 lakh out of nearly 75 Lakhs households. Akshayas have grown in stature, with more than 2300 centres across the State covering both rural & urban areas, taking e-governance to citizen's door step," he said.
Likewise, the IT@School initiative, also launched in 2002, started with the objective of making more than four lakh students graduating from schools every year a computer literate. The project has so far turned more than 39 lakhs students spread around 12,600 schools of Kerala with high level of computer literacy.
In a major initiative to revolutionize the school education sector, Kerala became the first state in the country to introduce Digital Collaborative Texts (DCTs) under IT @ School. The DCTs comprise of information contributed by persons around the globe in audio or video formats, besides the scanned copy of normal text books. Over 3.7 million students and about more than two lakh teachers in the government-run schools are to benefit from this project.
As for establishment of digital infrastructure, Kerala had roped in leading telecom players during the period 2001- 2010, resulting in the state occupying the pole position in the country in terms of its Optical Fibre Cable (OFC) coverage – a vital imperative for bridging the digital divide.
Kerala has a vast OFC network of which BSNL had contributed majorly covering 20,000 km, followed by Reliance (8500 km), and other major players being Airtel, Vodafone, Idea and Tata (nearly 3225 km put together).
With rising digital literacy among people and availability of digital infrastructure, there was a rising demand to deliver services through Akshaya Centres. To meet the demand, the government has now built more than 80 e-Governance applications and established a State Data Centre.
"We have now taken our digital initiatives to a qualitatively higher level. Kerala has started e-Governance in 'Cloud' SDC (2), becoming the second cloud-enabled Data Centre in the country," he pointed out.
The state government has also planned a slew of initiatives to achieve 'Vision 2020'. These include Bharat Net Mobile Governance, which is a project of the Central government to establish, by 2017, a scalable network infrastructure to provide on demand, affordable broadband connectivity of 2 Mbps to 20 Mbps to all households and institutions.
Further, it plans to achieve 'Mobile-Governance' (M-Governance) through a single Mobile application covering a variety of government services. The government also plans to make its offices paper-less in 2015-2016, which will increase efficiency and transparency in file movements Also, Wi-Fi hot spots are to be provided in government schools through availability of high-speed Internet and Wi-Fi services. Those who live near schools can access Wi-Fi free.
Under Digital Literacy – Phase II, various programmes implemented by multiple agencies in the direction of achieving digital literacy in the state will be organized under a common umbrella programme "Digital Literacy to Masses in Kerala"
"Our goal is to make Kerala a 100 per cent e-literal and digital state and plan, develop and market it as the most preferred IT/ITES investment destination in the country," Kurian said.