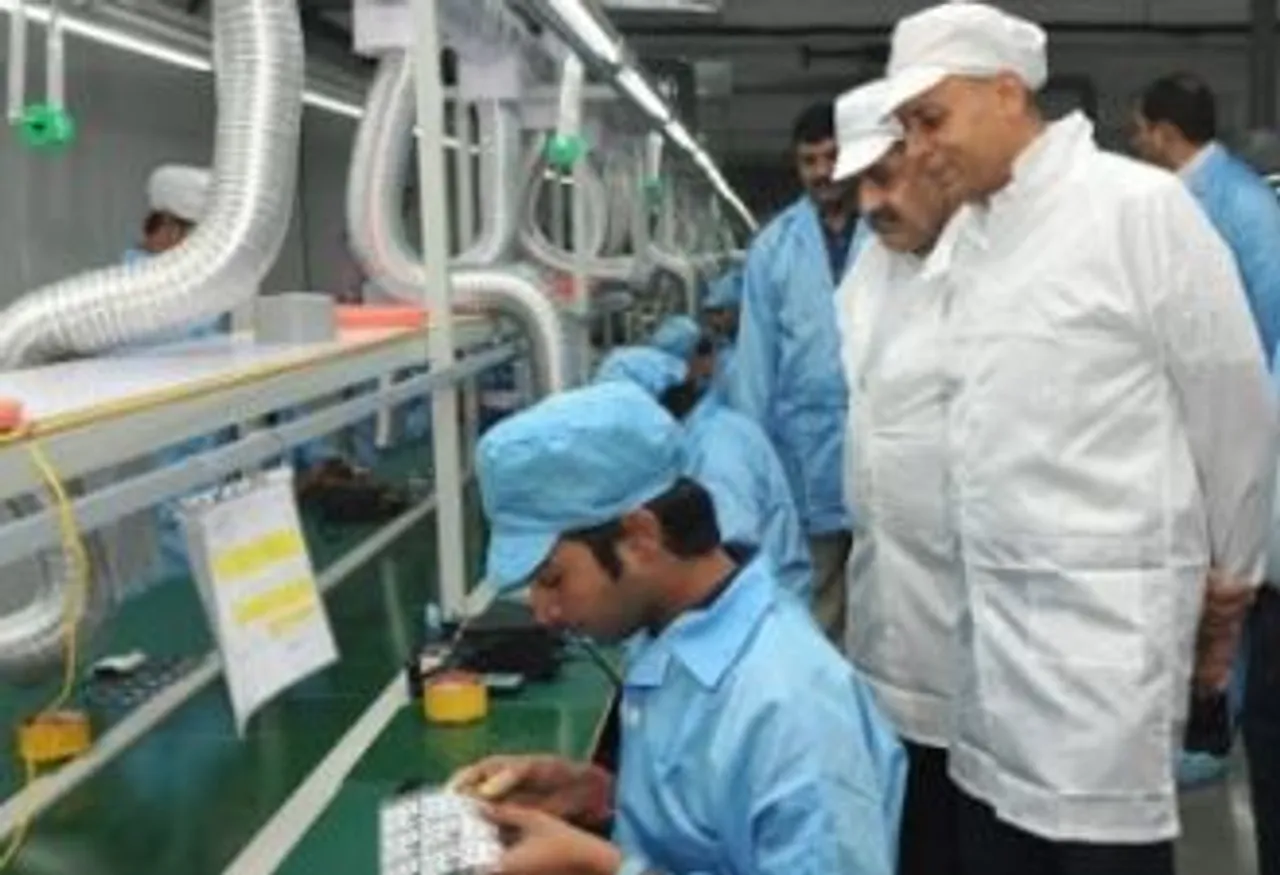 After Lava and other international smartphone players have asserted their plans for the local manufacturing, another home-grown mobile phone company Karbonn said it will invest close to Rs 400 crore for setting up two manufacturing units in the country.
The company has formed a joint venture 'Million Club Manufacturing (MCM)' with Water World Co to set up the first facility in Noida that has a capacity of 1.5 million units.
Sudhir Hasija and Pradeep Jain, promoters of Karbonn mobiles partnered with Water World Co. to launch Million Club Manufacturing (MCM) in Noida. Aligned with the 'Make in India' campaign to boost local manufacturing, the plant is set up with the objective to fulfill the mobile manufacturing needs of companies domestically and internationally.
The initial investment made to set up the unit is Rs 50 crores; and Rs 100 crores will be invested in the next stage of development. Spread across 1,50,000 square feet, the manufacturing unit employees close to 2,000 technicians and has the capability to produce 1.5 million phones per month.
"India is one of the fastest growing mobile phone markets, and device makers are keen on setting up manufacturing units here to cater to the flourishing demand. The manufacturing unit will be a great opportunity to mobile companies to start local production. As part of the plan, the manufacturing unit will have a capacity to produce 1.5 million phones per month. We are looking to scale up to 3 million phones per month in one year", said Sudhir Hasija, director, MCM.
"This is great news for domestic as well as global mobile phone makers who are aggressively pushing their businesses in India. This manufacturing unit is a state of the art facility and is a testimony to the efforts being made by mobile phone makers, ensuring the 'Make in India' initiative is a huge success", said Michael Qui, G.M. operations, MCM.