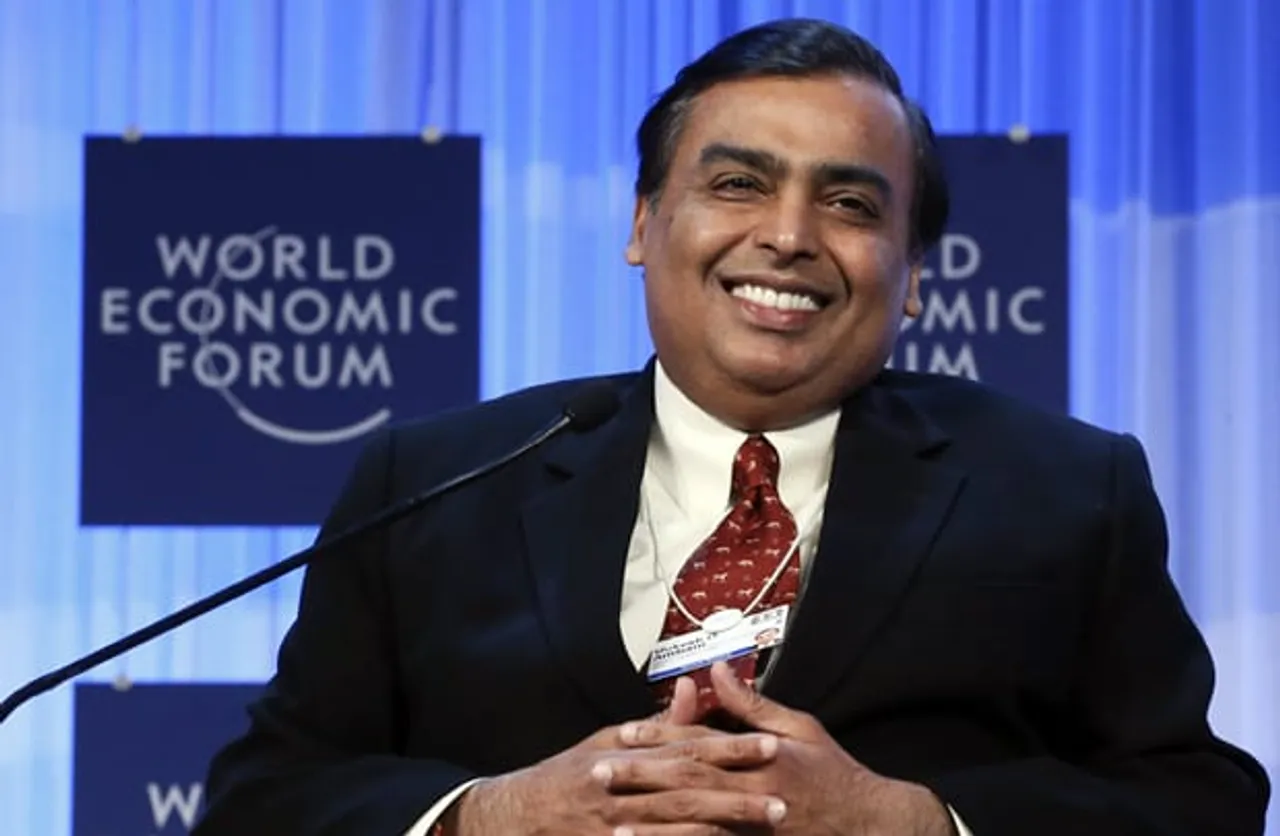 The Reliance Annual General Meeting (AGM) addressed by RIL chairman and managing director Mukesh Ambani saw the announcement of what is possibly the world's cheapest 4G VoLTE feature phone with support for voice input.
The phone is the third step in Ambani's three-step plan to bring an end to "digital disempowerment and unfairness." Pointing out that there are 78 crore phones in India, of which more than 50 crore are feature phone users, Ambani expressed his regret that so many users will be left out of the "digital revolution." His three-step plan aims to address just this issue.
The first two steps of the plan involve improving connectivity and data affordability. Ambani promised that Jio 4G network coverage will cover 99 percent of India's population, surpassing 2G networks in that regard.
2G networks are legacy networks and are data inefficient. Bandwidth is severely limited and expensive. By Jio's estimate, 2G data costs per GB exceeds Rs 4,000 to Rs 8,000 as opposed to the Rs 10 per GB that 4G users are paying. The obvious solution is to simply migrate these 50 crore users to 4G networks.
This is where the newly announced Jio Phone comes in.
A free, 4G VoLTE feature phone
The hardware that powers the phone is unknown, but we do know that the phone will fully support 4G VoLTE and that it will feature voice input. Better yet, the phone will support 22 Indian languages and incorporates the entire suite of Jio content apps including Jio Music, and Jio Cinema.
Prime Minister Narendra Modi's Mann Ki Baat app will also be present on the device.
The device features a 2.4-inch QVGA display and looks very much like your average feature phone. Additional features like FM radio support, a microSD card slot and a torch are present.
The phone itself will be offered for free to all Jio users. Yes, free. A user will only need to pay a refundable deposit of Rs 1,500 when picking up the phone. At the end of three years, the user will simply have to return the used device and collect the entire deposit.
The voice input feature of the phone was demoed on stage at the AGM, and we witnessed the phone responding to voice inputs in Hindi as well as English. Voice commands can be used to get the phone to place calls, send messages, play music in apps, respond to queries, etc.
As a safety feature, pressing and holding the five button will send a message with your location to your emergency contacts. Later on, the feature will be expanded to integrate with police and other emergency services.
Interestingly, the device also includes NFC, which will be enabled via a software update. A user can link their bank accounts, UPI, and other such payment options with the phone and use it for digital transactions.
A "Jio Phone TV Cable" accessory for the phone will enable any user to connect the device to any TV, even if they have an ancient CRT unit. Content from the phone will be directly viewable on the TV via this accessory.
Tariff plans: Rs 153 per month for unlimited data and calls
All this 4G goodness is of little use without adequate data and bandwidth. To that end, Ambani announced that for Rs 153 a month, every Jio Phone user will get access to unlimited data and voice calling.
Ambani points out that the average 2G feature phone user spends around Rs 200 per month for about 150 minutes of voice calls. From that perspective, the Jio offer represents incredible value.
Those users who are struggling to pay even that much can try Jio's daily and weekly tariff plans, which offer unlimited data and voice calling for two days for Rs 24 and the same for a week for Rs 54.
The Rs 309 Dhan Dhana Dhan plan is also available. It's only via this plan that you get access to the TV adapter, so it's a must if you want to stream video from your phone to your TV.
Availability
"Starting 15 August, I am declaring digital freedom for all feature-phone users," announced Ambani.
The phone will be available to users for beta testing from 15 August. Other users can start pre-booking the devices from 24 August onwards and the devices will ship in September. The phone will be available to the public thereafter.
Ambani has set a target of shipping five million phones a week.
Competition
Even if we were to assume that the Jio Phone will retail for Rs 1,500 (taking the refundable security deposit into consideration), there is no 4G feature phone in the market that offers the same set of features.
The sub- Rs 1,500 phones in the market only offer colour displays and FM radio. None offer support for 4G or voice input. The cheapest phones offering 4G support start in the Rs 3,000 range. This includes devices from Jio's own Lyf Flame series.