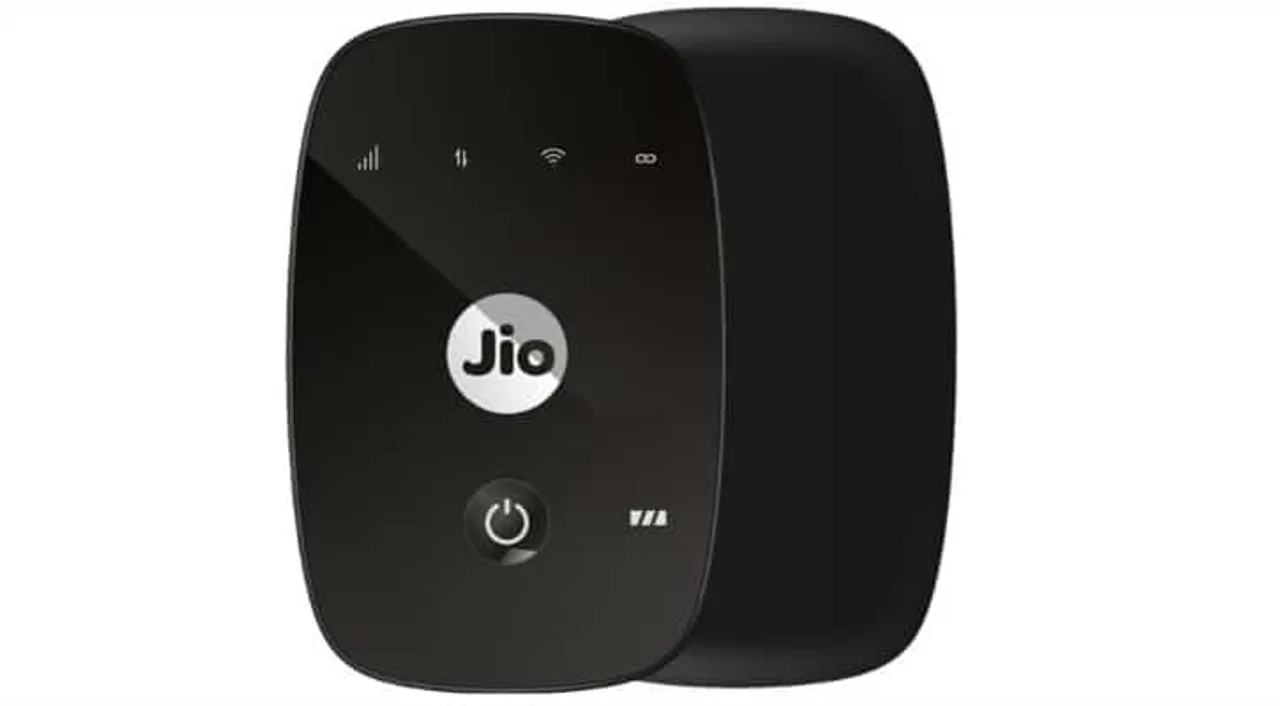 Mukesh Ambani-owned Reliance Retail's Wi-Fi router JioFi commanded a 91% share of the data card market in the April-June quarter, CyberMedia Research said Thursday, leaving Huawei a distant second with a 3% share.
Shipments of data cards grew 16% to 4 million from over 3.4 million in the January-March quarter. The market expanded seven-fold from a year earlier, according to CMR.
Jio's popularity was driven by its free data services and the availability of Mi-Fi data cards, or mobile hotspots, at various price bands, CMR said. Jio recently offered data worth Rs 1,999 and unlimited voice calls for free to new customers buying its JioFi router. It's share was 90% in the January-March quarter.
"Jio's MiFi devices (JioFi) also impacted the home router market. However, we expect MiFi to continue cannibalising the entry-level router market for few more quarters," said Narinder Kumar, an analyst at CMR.
Jio's data devices are in demand in tier II and tier III cities and towns and could erode the prospective broadband base of rival operators including state-run Bharat Sanchar Nigam.
CMR said MiFi could slow the pace of customers upgrading their 3G smartphones to 4G devices, a replacement opportunity that handset makers seek to leverage in the smaller towns and cities.
"LTE/4G data card shipments accounts for 17% sequential growth owing to MiFi devices and has proved to be the most-favoured technology in the same time period," said Shipra Sinha, an analyst at CMR. The 3G data card market shrank 61% from the January-March quarter, according to Sinha.