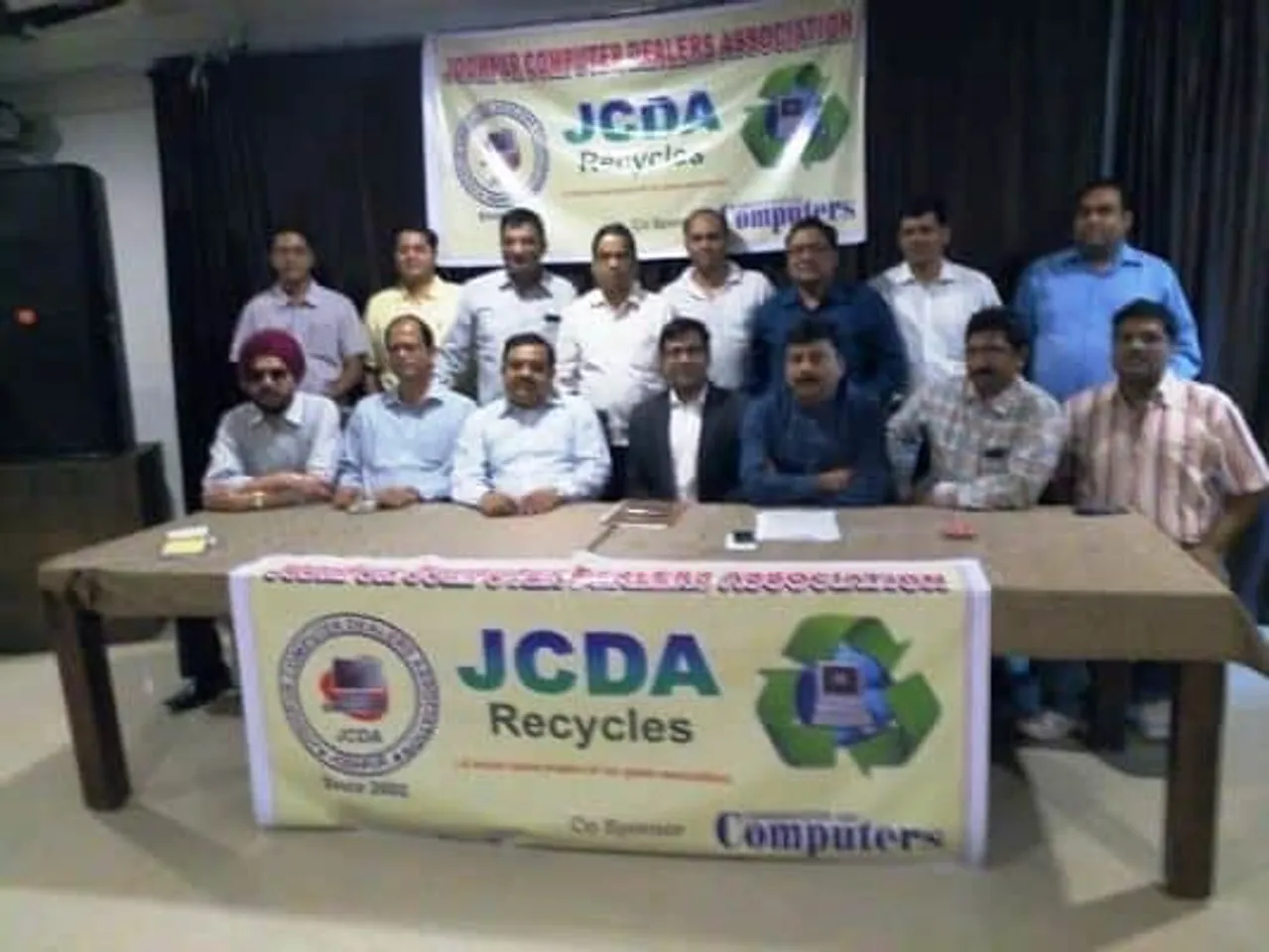 JCDA to recycle used computers and donate to schools and  social organizations
In a path breaking initiative, Jodhpur Computer Dealers Association (JCDA) has started a project on repairing and recycling of old Computers and IT peripherals. 'JCDA Recycles', a praiseworthily initiative by JCDA, aims to repair and recycle the utilized Computers and IT peripherals and donate them to schools and social organizations.
Basant Mehta, president of JCDA said, "On the proud occasion of our IT association's 13th anniversary, we are giving our unutilized and old IT equipments to JCDA for repairing and making them usable, which, thereafter, would be donated to such people who really need it."
Mehta said that JCDA Recycles  was a step towards  the GREEN mission and 'Swatch Bharat Abhiyan' (Clean India Initiative), an ambitious project taken up by Government of India.  The project commenced in March, 2015, will be completed in three phases i. e. collect, repair/recycle and donate. The association has constituted a special repair cell where JCDA members and their engineers repair the computers free of cost and make them usable.
"We have targeted to collect 50 computers by the end of this month. We aim to make 12 computers from the used components and donate it to the schools. It will also help to reduce E Waste problem", Mehta said.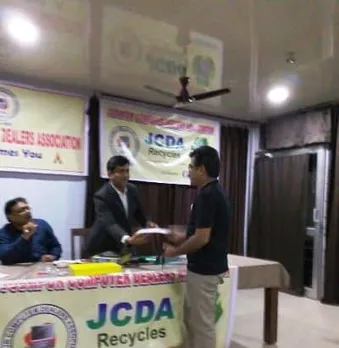 Mehta  said that the association was receiving very positive feedback from ICT dealers and government officials. He also said that the association was focusing on spreading awareness about the project through various sources.
"We recently met the local government official and he was very impressed with our project.  He also extended his support to tap right schools and NGOs for donation purpose. We will be meeting the district collector and share our idea with him," he said.
Sanjeev Monga, secretary of JCDA said that JCDA Recycles aim to provide free computer education to needy children.
"We are in touch with many social organizations as well as educational institutes, who are in need of computers but due to limited resources, are unable to purchase them", he said.
IT associations across the country have lauded JCDA's project. Many associations have expressed willingness to adopt the project in their respective regions.
Gaurang Vyas, president of FITAG said, "We take this initiative during our IT Expo. Now we will try it across Gujarat." Whereas, Arun Nagaraja, president of Mysore IT Dealers Association said, "This is a great initiative. We will try to implement the same in our region as well."
JCDA, an eminent IT association in the state of Rajasthan is said to be first IT association who has launched such kind of social project. The association has appealed all dealers and customers to donate their old PCs, Accessories and IT Peripherals, not being utilized and take participation in the Green Mission of the association. JCDA  will also honor the donors with a certificate of appreciation.