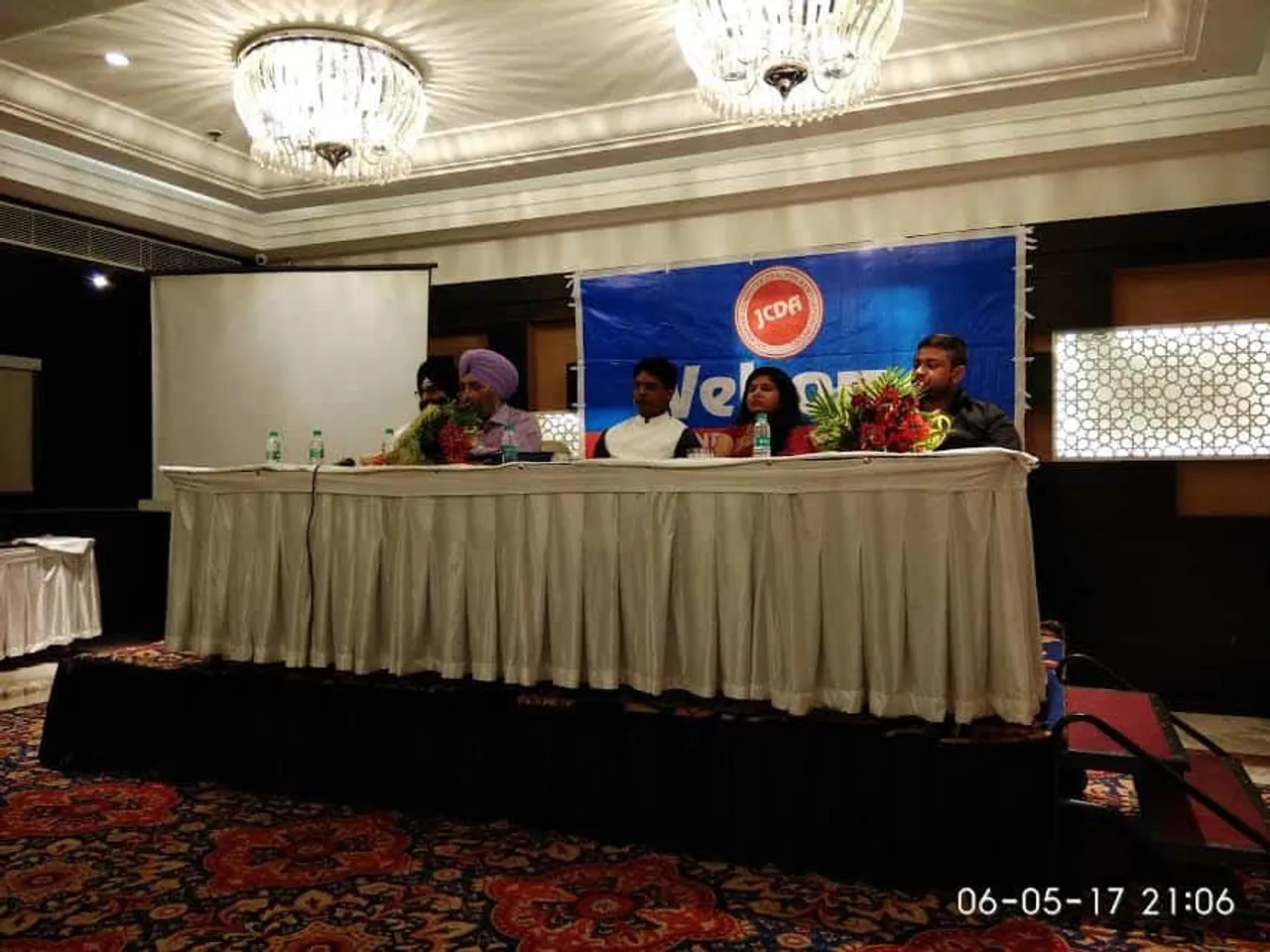 Jalandhar Computer Dealer Association, popularly known as JCDA, is an active IT association in Punjab region working constantly to increase the easy availability of latest technologies and products in Jalandhar.
Goods and Services Tax is one of the major topics in country nowadays, everyone is discussing about it and trying to prepare them before it will come actually in action. Almost every association around the country is organizing seminars and meetings to teach their partners about GST and trying to give them as much information as they can.
A seminar on GST update was organized by "Jalandhar Computer Dealers Association" on 28th April 2017. ​It was conducted by"Council of Skilled India Entrepreneurs" in association with Income Tax Department​
​The chairperson of Council of Skilled India Entrepreneurs (CSIE) Ms. Ritika Yadav along with Mr. Rishab Malhotra (vice chairperson) presided on the event along with officials of income tax department.
Members Of core committee of JCDA welcomed the officials. The Speakers of department shared the updates regarding GST which is being implemented by 01.07.2017. Many questions & queries regarding GST were answered & clarified in the event which lasted for more than 1 hour.
An event was attended by majority of members of JCDA.  Mr. Amit Sakhuja (president), Mr. Rajesh Joshi (vice President), Mr. Gurnaam Singh (Secretary), Mr. Rajiv Khanna, Mr. Daljit Singh, Mr. Inder Mohan Bhaskar, Mr. Supreet Singh were present on the event. The event was followed by Dinner