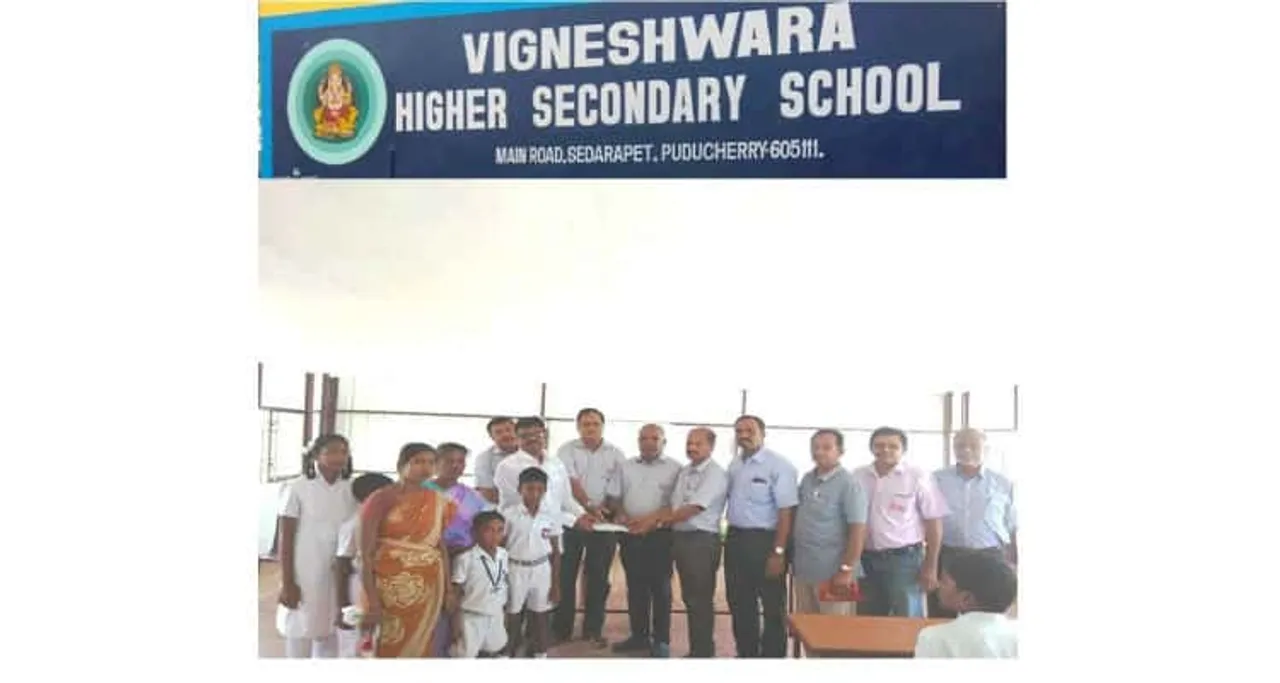 Recently, ITTAPDY donated Rs. 21,000/- for the education of 4 poor students. These students study at Vigneshwara Higher Secondary School, Sedrapet, Puducherry.
In the last general body meeting, the members of ITTAPDY  were discussing Vigneshwara HSS, Sedrapet and the school's request to support 4 of its students' education; as these kids are from a low financial background. To this, some of the fellow members instantly donated money from their pocket without even raise a single question.
Commenting on that D.SoundaraPandian, Advisor, ITTA Pondicherry stated, 'Nobody was surprised by this act of ours. As this is how ITTAPDY' members have performed all these years for all of its social activities done so far. Very great members'.
The founder & correspondent of the school, Ramamurthy comforted & stopped two widow mothers when they were about to stop their children from coming to school due to the sudden death of the leading earning member of the family. Thus, they wouldn't be able to pay the school fees now on.
Further to this, the school management volunteered to take care of the 50% of one -year educational fee for those poor students. Then, the ITTAPDY' President V.Sabarinathan along with donor-members planned to support the rest of the fees.
Also, Prabhkar, the vice president conducted an interactive motivational question & answer session with 10+2 students of Vigneshwara HSS. He asked a question to the students that 'why do we have BRAKE in a vehicle?' To which, some of the students answered that we use brakes to stop the vehicle, to interrupt etc.,
Though this wasn't the correct answer, so Prabhakar said that we have brakes in our vehicle  - " To go faster". He further explained that as only when we have BRAKE we can go faster. Parents and teachers are your BRAKE and they only help you stop when you are going faster without any motivation. Hence, listen to them and lead your life better for your future.
This was a small effort by the ITTAPDY for the students. And it gave a great sense of satisfaction to the team members of ITTAPDY .