Union Budget scheduled to be unveiled by finance minister Arun Jaitley on February 29, expectations are high that the government may announce increase in tax exemption limit on savings. As private sector investment growth has remained tepid this year, higher savings are expected to make extra resources available to improve investment activity in the economy.
Every individual have some expectations from the Union Budget hoping that the government would take some useful initiatives to everyone. Different IT players in India also have some expectations from the Union Budget 2016.
Koichiro Koide, MD, NEC India expressed on the same and said, "IT sector has seen a tremendous growth in the last fiscal globally. Indian Prime Minister announcing the Smart cities mission, Digital India mission to promote various sectors has been really encouraging. The Government's step towards developing smart cities is an indication that inclusive growth is the top priority. Most recently, the Indian government has been promoting its urban transformation, putting great emphasis on creating smart cities and security.
"Leveraging on the power of ICT and with good governance, I believe that India will be able to achieve its goal of achieving its Smart Cities mission in the long term. We appreciate that the Indian government has taken significant steps in the last one year to promote Smart Cities and the country's 100 Smart Cities Mission which would be an encouraging boost to companies such as NEC. The union budget 2016 must focus and encourage investment in the IT sector to make the Government's plan of building smart and cities safer" he added.
Mahesh Lingareddy, Founder & Chairman, Smartron shared his expectations and said, " In this budget, we expect government to continue to address innovation and startup infrastructure challenges in the country, from new companies act to availability of risk capital to foreign direct investment into startups to patent reforms to tax holidays. Start up and stand up India initiative must be supported through substantial actions and measures on the ground. Government supported sector specific investment funds must be announced to create a robust investment ecosystem, which is critical to healthy startup ecosystem".
Kulpreet Kaur, Co-founder, Shop Pirate Coupons said, "Start-up India Initiative has raised expectations for startups like us and had given lots of hopes to the budding entrepreneurs. From this budget we expect that in this budget government will give special attention to income taxes and widen the tax the tax net and reducing the burden of current tax payers. Also for a wider participation in NPS and to boost savings, the Government should exempt withdrawals from taxation.  The implementation of the Goods and Services Tax (GST) Act will also help in cutting business costs and generate more revenues. The Government should also consider allowing interest deduction without the cap of Rs.30,000 when there are significant delays in completion of housing projects to remove hardships of property buyers."
Dr. Chandan Chowdhury, Managing Director-India, Dassault Systemes said, "We look forward this year, to a budget focussed more on 'smart cities'. Over the last two years Prime Minister and his government has taken steps to ensure the selection of right cities and bringing together experts and technology to implement the project. Building these Smart cities will require considerable system integration, simplification and standardisation of geo data which will be key enablers of building projects across India. The Government must set aside a share of PPP for fund mobilization of smart city projects".
Rahul Agarwal, Cofounder and CEO, Mebelkart says, "Start-up India , has set the stage for nurturing entrepreneurship and start-up ecosystem in the country. But access to capital is not the need of the hour. Government has a crucial role to play in the ecosystem of being the enabler more than participant. We are hoping that budget 2016 will meet expectations in that sense".
"Policies and regulatory measures that provide ease of doing business are very important. It remains to be seen whether TaxHoliday will be extended to service tax and ease of filing tax returns as well. Verdict on implementation of GST will be a game changer. To promote entrepreneurship, angel investment should be exempted from taxation. Government should also work towards bettering the infrastructure and enabling easy access to real estate space," he added.
Dinesh Aggarwal, Joint Managing Director, Anchor Electricals Pvt. Ltd. said, "I expect the Budget to facilitate the ease of establishing business, ease of creating intellectual property, ease of running the business, ease of borrowing money within and outside India to ensure business growth. While the 'Make in India' does bring in tons of new opportunities, it also has its own set of challenges. I expect the policies of this year to focus not just on manufacturing in India, but ensure that this manufacturing thrives in India, which in turn will drive more employment and more commitment from this industry, in the near future."
"I also expect the budget to extend an assurance to the Manufacturers, including small and medium size enterprises that they would not be subject to unfair competition created by excess capacity in the other countries", he added.
Balakrishnan, MD & CEO, Servion Global Solutions said, "In this past year the government has driven several new initiatives such as Start-up India and Make-In-India. The IT and Electronics industry can play a key role in the success of these initiatives and the government should continue to focus on them by providing the necessary incentives, legal/tax framework and infrastructure support. This can provide a boost to the investment towards innovations, thereby creating a vibrant start-up community and new manufacturing investments. The government should also increase investments in improving broadband connectivity as this could have multiplier effect on the overall economy. With further emphasis on Digital India and e-governance, we also look forward to a more digitally rich interaction between the government and consumers, with improved IT infrastructure and increased technology adoption in the country."
Shrikant Shitole, Managing Director, India, Symantec said, "From being a vertical niche, Information Technology has become a horizontal technology, being used in a wide range of sectors – including but not limited to policy priorities like education, healthcare, infrastructure development and financial inclusion. As the country is advancing towards becoming a knowledge economy under the Digital India initiative with technology as the pivot,  the upcoming budget is a perfect opportunity to reinstate the blue-print for sustained growth and we hope to see an increase in the annual budget for IT projects."
"Moreover, from a technology adoption point of view, while mobility and cloud adoption are on the rise, India continues to ranks high both as source and destination of cyber attacks. These risks can impede the potential benefits of 'Digital India' programme. Hence, it is imperative to allocate 10% of the IT budgets exclusively for cyber and information security to ensure that the citizens are truly empowered to use the IT infrastructure and e-governance services", he added.
Anil Valluri, President, NetApp India & SAARC said, "To my mind, this budget should see the Government take further steps to accelerate its flagship initiatives which have been structured holistically in the form of JAM to reach the last mile and transform lives of every citizen. Start- Up India was an excellent example of the Government proactively putting it's might behind India's up and coming entrepreneurs who are brimming with new ideas. Of particular interest is the further steps to make Digital India a distinct reality coupled with the pace of Infrastructure building as these will propel growth across various sectors. I am optimistic and look forward to India continue its march to be a leading economy on the global map."
Shailaz Nag, Co-founder & COO, PayU India said, "Today, India has a critical mass of people who are online and have access to electronic instruments of payments.  With Digital India, we have the right platform to move from a cash dominated economy to a less cash economy in medium term & a cash less in the long run. RBI and Govt have been very pro-active in facilitating innovations in electronic payments. Indian consumers have often surprised the conventional wisdom when it comes to adopting new ways of doing things – telecom, internet. If right incentives on both supply (Merchants) and demand (Customers) side are announced in this budget session, it would push the quick and wide adoption of electronic payments."
"With the launch of Startup India, we are very confident about Govt's focus and due importance to Startups. We would like to get more details on operationalization of Startup India. It is fairly certain to say India could soon emerge as one of the top three Startup hubs in the world given its natural inclination for Enterprise and support of establishment", he added.
Samir Dhir, Executive VP, Chief Delivery Officer & Head - India operations, Virtusa said, "India is on the cusp of major transformation with IT services in the forefront. As the world's largest sourcing destination for IT, India accounted for about 67 per cent of the US $130 billion market. That the sector not only contributes to the economic well-being of Indians, but also adds substantial value overseas is what the government should look at and create an enabling environment where these companies could compete globally on a bigger scale."
"Appreciating the government's thrust on IT, digitisation and technology-driven initiatives, Virtusa hopes that there would be concrete incentives for start-ups and tax-sops to propel the sector to greater heights. One of India's major drawbacks has been poor research and development (R&D) base and it is not too late for the government to help create the base and also to assist companies investing in R&D by way of fiscal and financial incentives." R&D, he said, made substantial difference in the IT sector.
The Finance Minister should enhance budgetary allocation for the 'Digital India' programme as it will not only fuel economic growth but also will help bring about greater inclusiveness of the population.
"As the government understands the importance of IT in economic growth, we expect the budget to focus on expanding the digital literacy base, improved connectivity and access to technologies. The government's programmes such as Start-up India, Smart Cities and Skill Development will have to rely heavily on IT services as never before and it would be in the fitness of things that IT services becomes an enabler", he added.
Godha, Chief Executive Officer, Advaiya said, "As entrepreneurs, we would expect simplification and rationalization of taxes and their administration. We expect bold steps in direction of reduction of tax on business as was promised last year. At the same time, further steps to reduce unnecessary scrutiny and litigation need to be taken. As GST is still a bit far, some advantages can be gained by harmonizing and unifying, to some extent, excise, service tax and central sales taxes. One example is incidence of service tax and sales tax on software—perhaps a rule which clearly postulates one tax on one transaction, would go a long way in simplifying and reducing costs of inputs and compliance."
"Infrastructure investment has to be a priority. Effective governance measures to ensure efficacy of spend in various schemes like Smart Cities, etc., have to be established so that returns on infrastructure investment can be reaped for many years providing sustained growth advantage to the economy. Technology is a big factor, thus the need is to mandate use of effective technology tools for program monitoring, investment decision making, project management and quality management. Of course, this has to be supported by investment to bolster connectivity and communication reliability." he added.
Srinivas Satya, President & Managing Director, Applied Materials India said, " The budget 16-17 appears to be poised to take the next leap - of kick starting growth. As an enabler of the high-tech manufacturing ecosystem in India, Applied Materials is keen to see progress in the Make in India program and execution towards growing India into a manufacturing hub. This will boost the county's economic development and generate more employment across sectors. We would specifically like to see focused skill development, accelerated infrastructure development, and collaborative R&D, which are imperative for sustaining any high value manufacturing program".
Vinay Sinha, Head of Sales – India, Director - Commercial Business, AMD Asia Pacific-Japan said, " Last year's budget was rational and realistic for IT companies, and we hope that this year's budget will continue in the same vein. In fact, programs such as Digital India, Start-Up India, Stand-Up India, Smart Cities and Skill India, etc. requires the creation of technological infrastructure that will need budgetary support. We therefore expect the focus of this year's budget to be on digital literacy, improved connectivity and access to technology supported by radical government process re-engineering, which will not only empower citizens but also enable start-ups and large organizations to experience digital transformation. If schemes launched last year like the IT based student financial aid scheme for animation and gaming along with the Innovation Promotion Platform to foster a culture of innovation, research and development are implemented this year, they will positively impact the Indian IT ecosystem".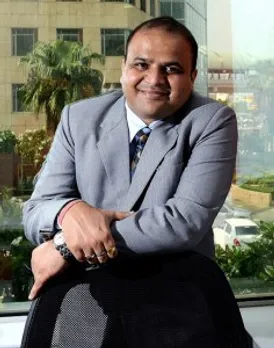 Vishal Agrawal, Managing Director, Avaya India and SAARC said, "With technology being the pivot for the country's transformation, the upcoming budget brings upon a great array of opportunities to redefine the consumption and reinstate its pertinence by the means of increased IT budgets. To achieve the proposed hyper-connectivity as stated by Government of India's ambitious projects such as Digital India and Smart Cities, we would anticipate an increase in public-private partnerships. Additionally, businesses in India are increasingly adopting modern technologies and we want a budget which eases the transaction processes for software-vendors like us and facilitates in boosting the adoption of technology. We see a lot of potential to grow our business in India and are looking forward to collaborating with the Government to digitally transform the nation".
Debjani Ghosh, VP, Sales and Marketing Group and MD, South Asia, Intel said, "This year's budget needs to walk the talk and show real execution towards the government's intent of making it "easier to do business in India" as well as towards "developing India as an innovation hub" for India and the world. Towards fulfilling the Digital India vision, we also expect that this year's budget will address anomalies like differential duty structure for PCs as provided to other compute devices".
"We also hope that the budget re looks at procurement norms to focus on quality & cost based procurement and brings in a single independent authority to ease Digital India implementation. There is a dire need for a strong and well-structured innovation agenda/policy for Digital India and Make in India to be a reality. We hope that this budget incentives organizations who've already set up innovation labs, R&D hubs (including captive R&D) and manufacturing facilities to 'Innovate for or in India' while continuing to foster the start-up ecosystem", she added.
Ritesh Suneja, Group CFO, Lava International shared, "The government has started a revolutionary growth trend with Make in India initiative and we truly appreciate its relentless focus towards making India a global manufacturing hub. We feel that the next decade will be dominated by the electronic manufacturing services sector and it will bring about the next revolution in India. This sector has the capability to not only meet our country's burgeoning employment needs but also make India - 'World's factory'. We have seen the government extend its unflinching support to the mobile handset industry by declaring it as a priority lending sector and through single window clearance mechanism, tax exemption on direct and indirect taxes for made in India products, tax holiday and incentives for startup entrepreneurs among other exemptions. Additionally, supports like deduction of CSR expenses, lowering the MAT rate can further boost the Indian economy and will accelerate investments in R&D, enable localization of electronic components and digital content's availability in offline areas."
Share your pre budget expectations with us and be the part of this story.
Mail us at: ankitp@cybermedia.co.in or comment on our facebook page : www.facebook.com/dq.week