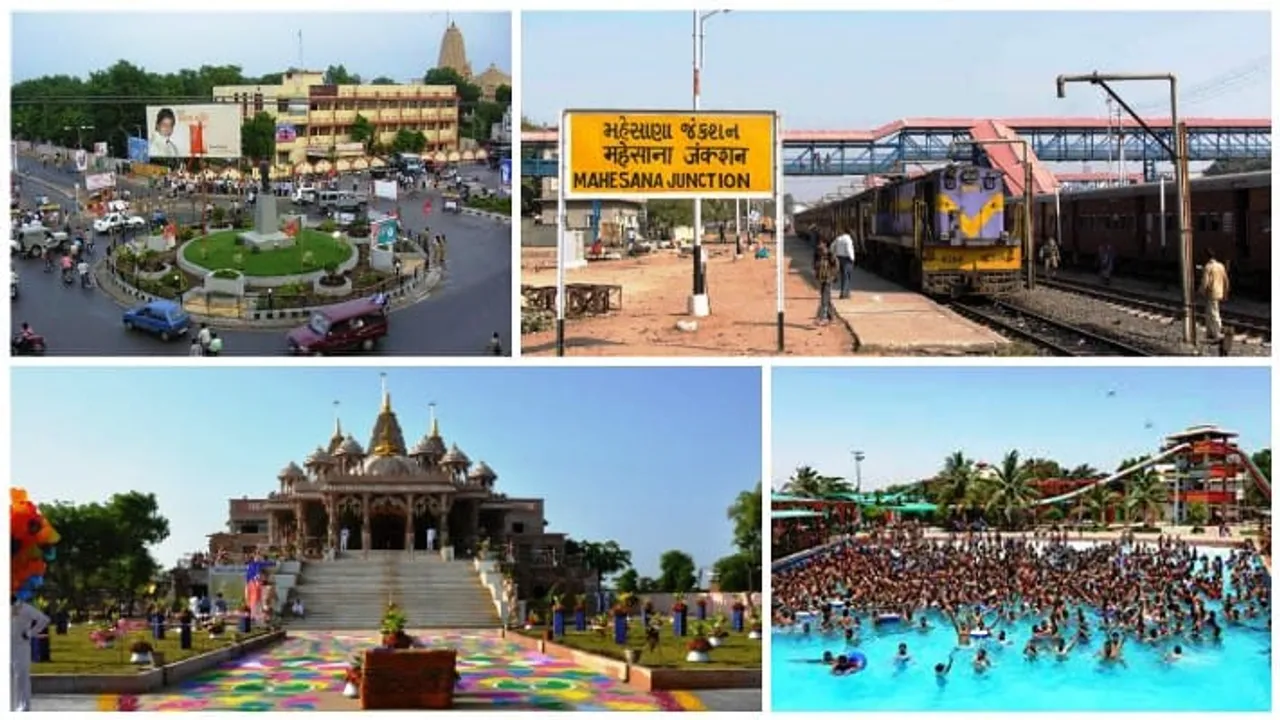 Situated in the northern region of Gujarat, Mehsana is well known for its precious oil reservers and milk production. Famous for several ancient temples, Mehsana is one of the prominent industrial hubs in the state. Blessed with ample natural resources and the centre of several important industries, Mehsana is rapidly developing tier 3 city in the country. However, the IT industry is yet to grab the growth momentum in Mehsana and with the increase of industrial and commercial activities, the demand for IT is set to increase in the city in the next couple of years.
Industrial Hub
Mehsana is blessed with ample natural gas production fields. The Mehsana fields are one of the highest onshore-producing asset of the ONGC. According to statistics, the city also has around 1311 oil wells and 16 gas wells producing 5800 tonnes per day. Due to ample natural resources, there are many big and small road equipment industries that have been established in Mehsana -Dediyasan GIDC. Mehsana is also one of the big manufacturers for the road equipments in the country. Banking and finance sector has also seen growth in Mehsana. The city has the presence of all the major nationalised, cooperative, and private sector banks.
 Easy Connectivity
Mehsana is well-connected with other regions in the country.  It is connected by rail to other major cities in India. The nearest airport is Sardar Vallabhbhai Patel International Airport at Ahmedabad. Currently, Mehsana Airport is used for non scheduled operation and as a civil aviation training centre, run by Ahmedabad Aviation and Aeronautics Ltd.
 Education Centre
Mehsana is home to many prestigious educational institutes. The city has a presence of many major educational institutes. Kendriya Vidyalaya ONGC Mehsana is one of the reputed English medium CBSE school here. It is centralized school all over the country. There are many Engineering colleges that are affiliated with the Gujarat Technological University. Ganpat University offers specialising in areas as IT, engineering, pharmacy, agriculture, science, management, arts and commerce. Gujarat Power Engineering College and Saffrony Institute of Technology offers courses in engineering and management. Apart from that Sarvajanik Kelvani Mandal Trust runs many schools.
 Scope of IT
Like other tier 3 and tier 4 cities, the IT industry has a lot of scope for growth and prosperity in Mehsana. Due to the presence of other major industries in the surrounding areas of Mehsana district, there is a demand for technology solutions, however, the local manpower is not able to exploit full potentials of the industry. Being a small town, the demand for IT products is limited and the growing popularity of E Commerce shopping has disturbed the balance sheet of local resellers.
"OLS is the major challenge IT dealers face in Mehsana. People come to our shops, make inquiry about the product, understand its functions and then buy it online at a discounted rate. This is really creating a trouble for us", says Mukesh Kumar Patel, owner of Simmi Systems.
While there is a southward trend in the box selling business, service business is growing in Mehsana. Services like AMC, refilling, software upgradation etc. have become an additional source of revenue for the resellers.
However, despite of challenges, the IT channel is optimistic about the business and expects "Acche Din" for IT channel business in future.
 Mehsana At A Glance...
Number of Resellers: Nearly 80-90
Key Verticals: Tourism, Agriculture, Education, Dairy, Oil and Gas
Prominent Brands: Dell, HP, Lenovo, Quick Heal, NPAV, ESET, Netgear, iBall, D Link
Prominent IT Association: Mehsana Computer Merchants Association (MCMA)
Interview 1
Mukesh Kumar Patel, president, Mehsana Computer Merchants Association (MCMA)
What are the challenges faced by the resellers in Mehsana?
Mukesh Kumar Patel: Like other cities, OLS is the major challenge IT dealers face in Mehsana. Apart from that the business has been experiencing de-growth which is a matter of concern. We are not able to sustain in business due to less demand for IT products. The government needs to pay attention towards our pain.
How do you gearing up to address the challenge of decreasing demand in business?
Mukesh Kumar Patel: Public awareness is a major booster for the industry and we are working towards making people aware of our business. MCMA is planning to organize an IT exhibition in Mehsana in association with FITAG. We intend to bring big brands and distributors in our city and facilitate business ties between them and local dealers.
Interview 2
Sumit, owner, Visual Computers
 How has been growth of IT business in Mehsana?
Sumit: Mehsana is a small town, therefore, the demand for IT is less compared to big cities like Ahmadabad, Vadodara and Surat.Less demandobviously restricts the profit margins. However, service business is doing well in Mehsana and that is the major source of earning for dealers. The service business is growing faster than the box selling business and it is helping us to sustain in the market.
Apart from OLS, what are the other issues faced by the dealers in Mehsana?
Sumit: Lack of vendor's presence is one of the issues in Mehsana. Apart from one or two big vendors, no other vendors have their exclusive stores or service center here. Big and new brands are needed to come here to create a competitive business environment and it will also benefit dealers as well as customers as they will have availability of variety of brands.