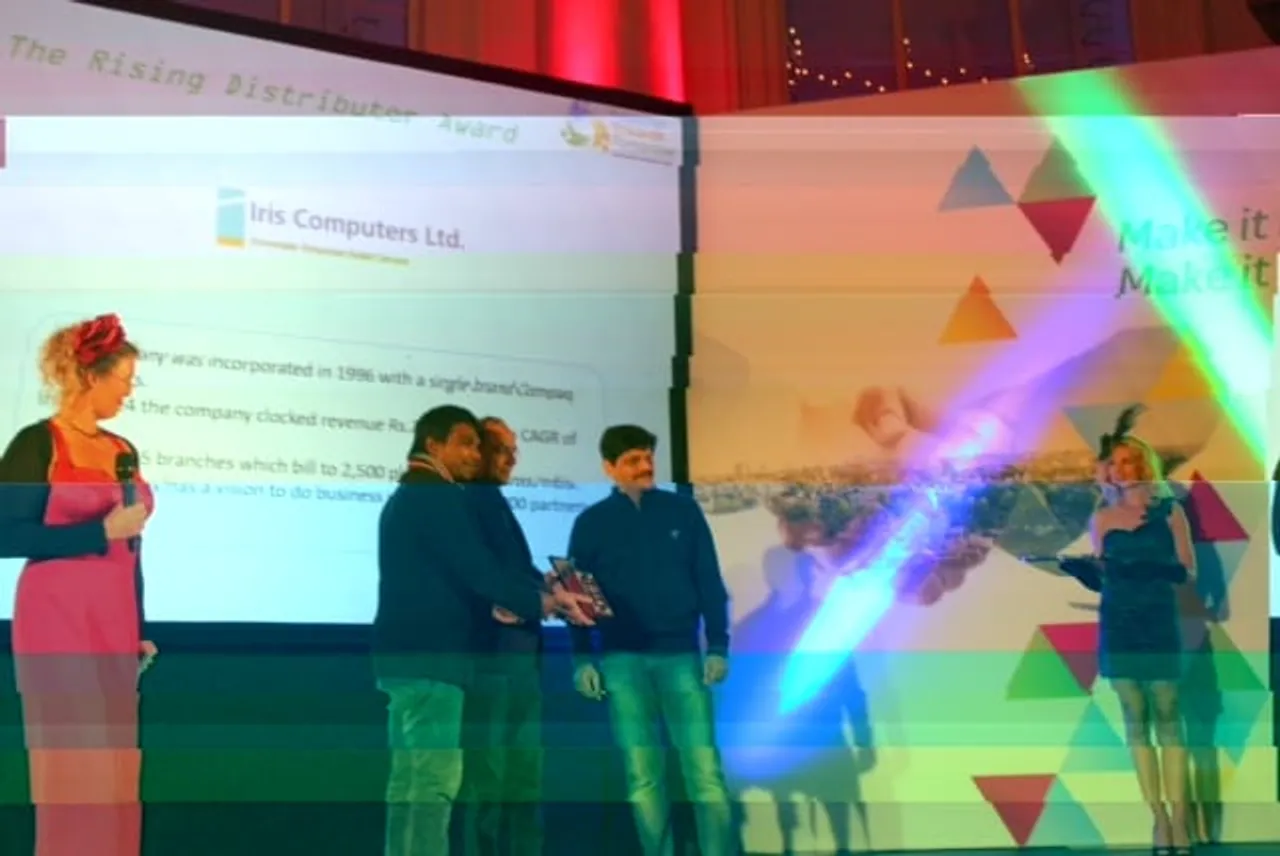 Iris has been positioned at number sixth in DQ Channels top 50 most powerful distributors in Indian IT Distribution in Gold Club special issue.
Apart from this Iris has been continuously crowned by various vendors for its outstanding performance. Company has racked a whopping YoY increase in sales product ranges comprising – Desktop Drives, Mobile Drives, Surveillance Drives, Enterprise Drives and External Hard Drives, etc.
At the Schneider Partner Meet 2015 held this September at Amsterdam, Holland Iris Computers, an Inflexion Point Company has been awarded with "APC's Best Rising Distributor".
Presenting the Award Nikhil Pathak, VP & Country GM, India & SAARC who was flanked along with M Gurudutt, Director Channel Sales, India said, "Iris have been a great distribution partner for Schneider Electric in the journey of building solution business for Secure Power and Datacenter. We recognize the initiatives and building channel for accelerating growth, and wish their team all the best for coming years.
The award was received by Sameer Chaudhary, Senior VP Sales, Iris Computers exclaimed "Iris has a growing and valuable relationship since 2008 with vendors, their products always made us easy to grow business each year".