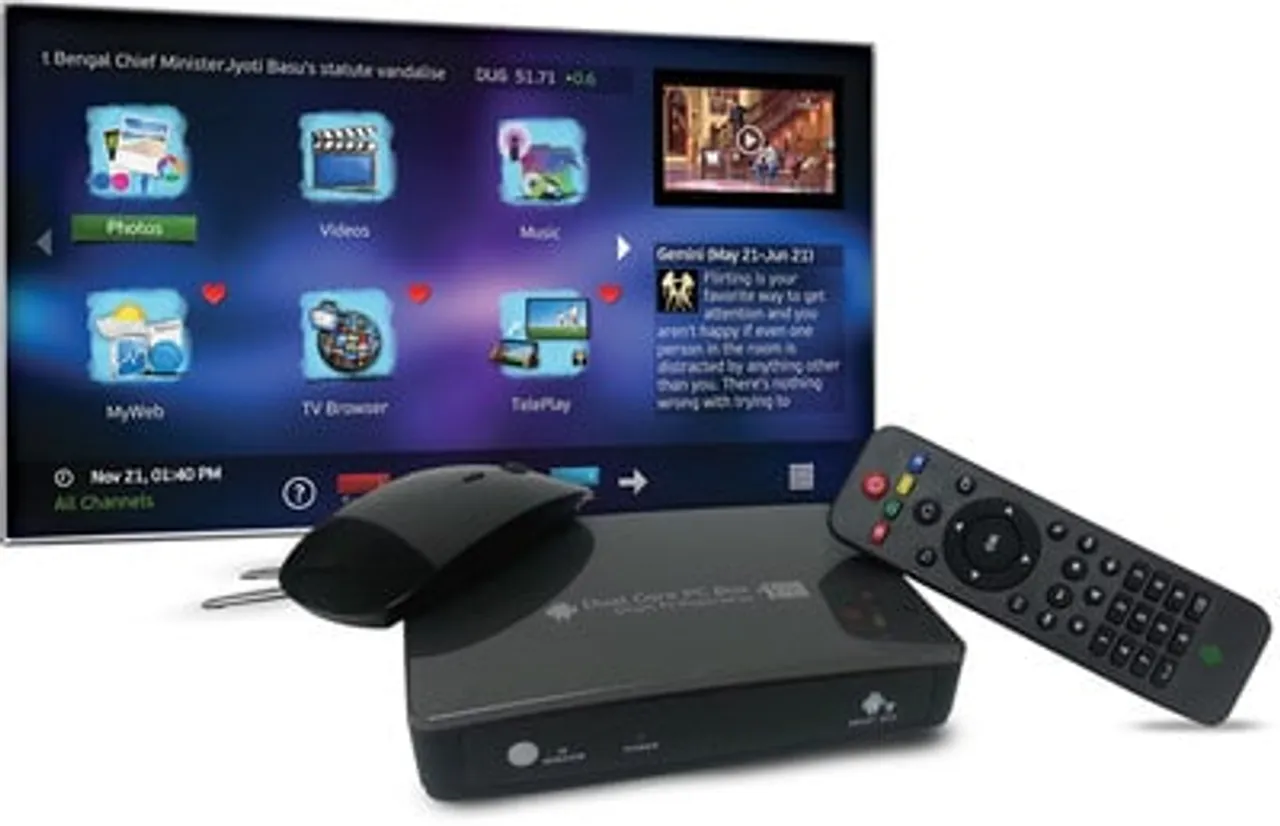 iRevo Multimedia, founded in Silicon Valley and now firmly focused on the India market, announces the launch of PAN India Customer Services. This follows the announcement of Redington India Limited as a National Distributor and availability of iRevo Smart devices, namely Smart TV and Smart PC in India.
Announcing the launch Rajan Sharma, VP Sales iRevo, said, "At iRevo we are committed towards providing best-in-class products to our customers and this is our next step towards fulfilling our commitment to Indian consumers. We are aware that India is a geographically diverse country and in this day and time we need to build our business models which are scalable and a service model which is accessible and easily available for our customers".
"Recently BSNL has announced the up-gradation of minimum landline broadband speed from 512 Kbps to 2 Mbps. This is expected to further boost iRevo Smart Device penetration into Tier2 and Tier3 cities. Keeping this in view, we have launched PAN India Service support - effectively covering footprints across the country", Rajan Sharma further elaborated.
iRevo follows Service 1st approach for its Smart Devices. Under this, up to 7,000 pin code locations and 700+ location in India will be covered. iRevo Service is a collaborative service model and iRevo partners will also be a part of this and can be designated as a pick-up or drop-off points for the customers. Customers will be provided service resolution at their door step or to the nearest pick-up or collection point. This service will be available w.e.f. 15 September, 2015.
The iRevo Smart PC; which became #1 Best Seller on Amazon during initial product launch; comes with a wireless keyboard and mouse, which makes it easy to interact when TV (CRT or Flat panel) is used as a PC Monitor. The Smart PC comes in two models. Model QC1 B08 has 8 GB storage and is priced at MRP of Rs 7,999/- and model QC1B16 has 16 GB of storage and is priced at Rs 9,999/-. iRevo Smart PC runs Microsoft Office Suite enabling consumers to create Word documents, Excel spread sheets and PowerPoint presentations at no additional cost. Furthermore, users can enjoy web browsing, do emails, Skype with family and friends, or play their favourite games from Google PlayStore. iRevo is proud to support Government of India's #DigitalIndia initiative and comes with several Apps & Services pre-installed.