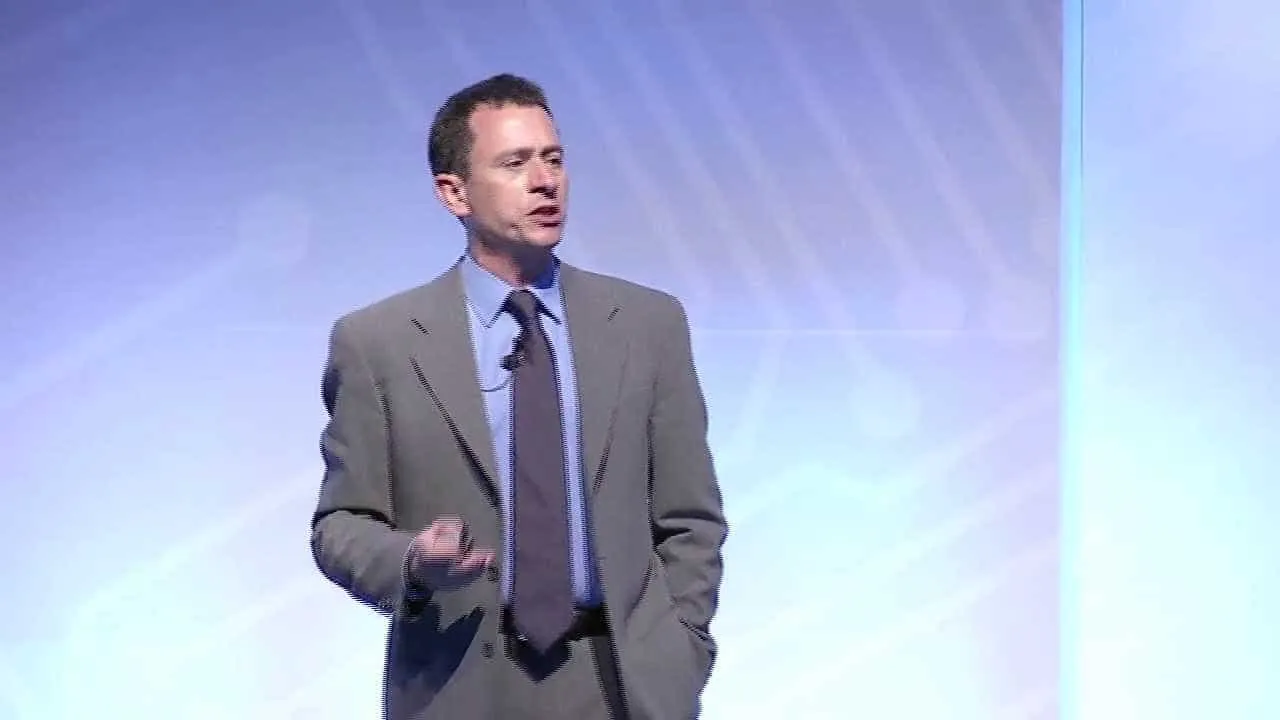 Internet of Things (IoT) would drive the next wave of channel growth and it is the time the channel to start evaluating their role in the IoT play. The APAC Canalys Channel Forum 2015 was pivoted around the disruptive technologies and changing business dynamics. On the theme 'Connecting Insights', industry leaders and the channel partners discussed how IoT would drive the next wave of channel growth. Mergers and consolidations of businesses, currency imbalance, the growing popularity of hyper converged infrastructure and channel's frustrations in the changing business dynamics were some of the hot topics of discussion during the two day technology conference organised in Bali from 3rd to 5th November, 2015.
Steve Brazier, Canalys President and CEO said, ""We believe the explosion of insights from wearables and ubiquitous sensors can be the biggest boost to channel partners' addressable market over the next three years." Citing recent examples of disruption within the industry, Brazier said that the channel was going through a period of transformation and it would play a major role in delivering the complex business solutions.
Brazier said that the software defined infrastructure would drive the business and every IT company would become a software vendor. "Software is a strategic asset, but if put it in the right way. The growing importance of software has led to new and complex challenges and channel could play an important role in eliminating those challenges", Brazier said adding "While IoT as an industry movement is interesting, sustainable growth in profitability for partners will come from the value they can quickly deliver to their business customers.".
He said that for the first time the industry has recognized the Hyper Converged Infrastructure. He also said that Security and Networking have brought enormous business prospects for vendors as well as the channel. "The demand for data center services such as hosting private, hybrid and public clouds has generated huge opportunities for the channel. Partners can do good business by offering networking, security and Hyper Converged solutions where storage and compute within one appliance is offered. These solutions are in demand because they are sold with support from major IT vendors", Brazier said.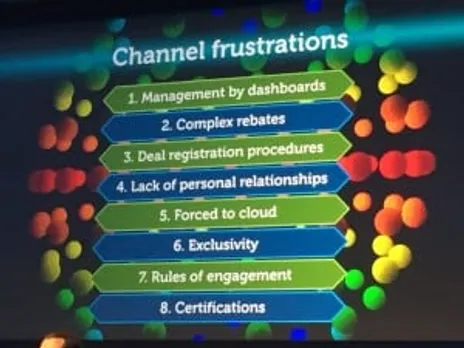 Highlighting the top eight frustrations of the channel partners, Brazier said an acceptance of the two-tier distribution model would be the key driver. "Growth opportunities lie in SaaS, PaaS, IaaS, location and co-location services, private and hybrid cloud, cloud security and managed services. Here, the channel partner is the trusted advisor to clients, in which he shows in addition to selling solutions empathy and interest in his client, which is entered into collaboration for the long term. Therefore, it is important that IT supplier supports their resellers and they need to take efforts to simplify and correct dashboard management, complex rebates, tough deal registration structures, lack of account management, constraint to the cloud, exclusivity policy and favoritism for certain resellers, vague rules of engagement, expensive and unnecessary certifications", Brazier said.
The recent mergers and consolidations of big vendors was also the major topic of discussion in the conference. Referring to the proposed Dell-EMC acquisition deal and HP's split into the two separate business entities as HP Inc and HPE, Brazier indicated more such mergers and splits in the business in coming years.
Committed to take efforts for the nourishment of its channel, the vendors stated highlighted the significance of partners in the growth of the company. "Investing in, improving and expanding our channel network has been a priority at every stage of our transformation. As we embark on the last phase as a more nimble, more focused Hewlett Packard Enterprise, we are accelerating our efforts to empower our partners to help customers bridge the traditional to the new,' said Jim Merritt, Senior Vice President and Regional Managing Director, Hewlett Packard Enterprise, Asia Pacific and Japan.
Highlighting the significance of the channel, Roderick Lappin, President, Lenovo Asia Pacific said that a key driving force behind the company's tremendous momentum was the trust and support of its partners. "Lenovo is a channel-first company, today and into the future. We are committed to building long-term, mutually beneficial and profitable relationships with our partners, and will continue to create the world's best technology that they can proudly bring to market," said Lappin.
"Digital business models are transforming industries. By innovating around information in an agile way, EMC delivers choice and provides relevant and personalized solutions for our customers and partners. The next-generation applications, business mobility, data analytics, hybrid cloud and security capabilities delivered by our Federation companies drive time to value and provide flexibility, support and service,' said David Webster, President of EMC Asia Pacific and Japan.
Dell said that as an integrated solutions provider, the company was committed to help enterprises be future-ready. "Our channel partners are integral to this strategy and we're constantly working with them to help customers leverage technology advancements to be agents of change and drivers of innovation. The channel being our primary growth driver in Asia Pacific, we remain focused on delivering new programs and investments to help our partners in this region succeed,' said Brian Humphries, President, Enterprise Solutions Sales and Strategy, Dell.
The Canalys Channels Forum is the world's largest independent channels forum, bringing together over 900 IT executives, enabling IT vendors to connect with their distributor and reseller partners. HP, Microsoft, EMC, Lenovo, and Dell were the 5 keynote sponsors of the event. IT vendors delivered insightful keynote presentations, theatres, and showcasing their products at the conference.