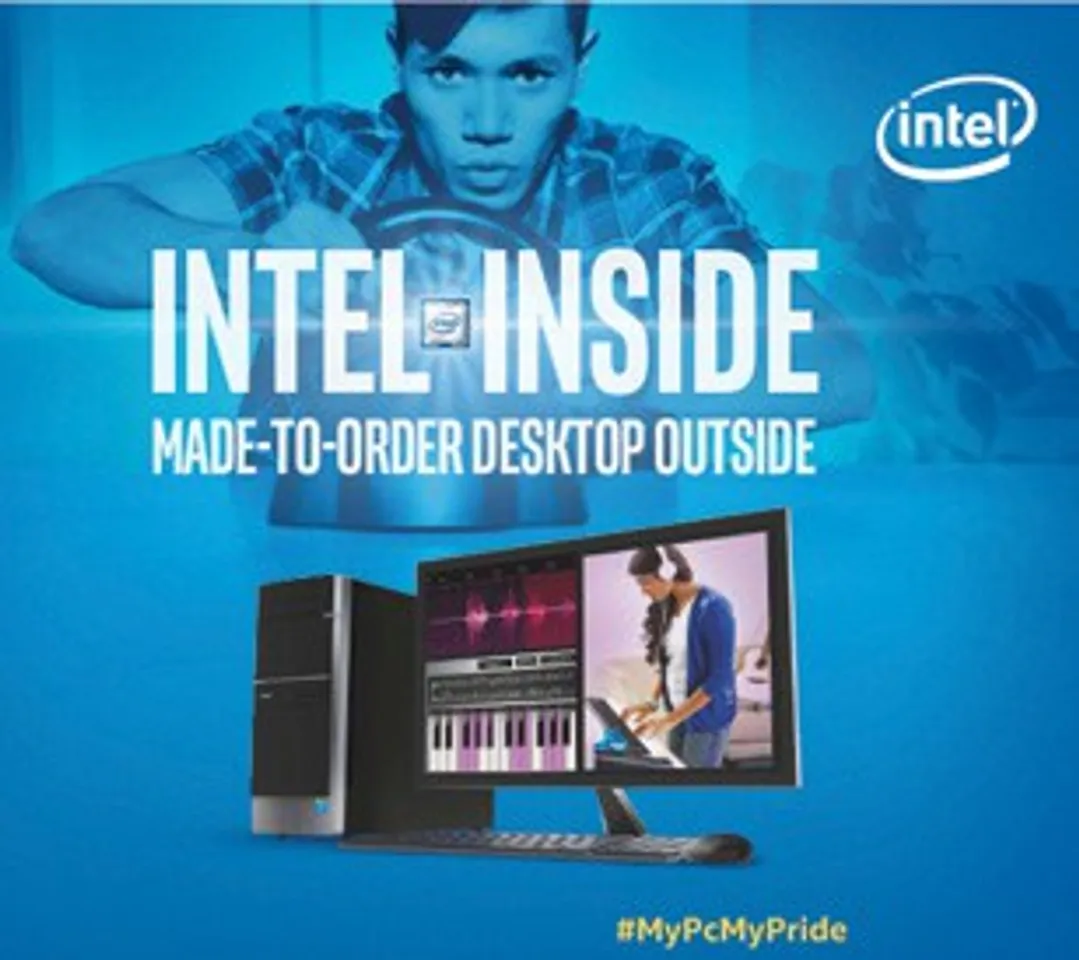 Intel has always been committed to growing the desktop user community in India and the 20,000 Intel Technology Providers have been a strong channel in driving technology transitions and delivering form factor innovations. Intel will be working along with Intel Technology Providers to further empower them and create awareness amongst consumers in making their own desktop or buying new form factors like Next Unit of Computing (NUCs) and All-in-Ones ( AIOs).
With the availability of Intel based PCs at an affordable price point of INR. 16990, Intel continues to enable an ecosystem of innovative devices which will cater to the growing computing needs of the fast developing nation. Intel will continue to work with local OEMs, ODMs and the ecosystem to bring relevant technology to the market across price points, thereby enabling consumers, helping drive more growth for the channel and contribute to the Government's `Make in India' vision.
Intel has also launched a social media campaign `#MyPcMyPride' to amplify the value of custom-built PC, meeting individual computing needs. Through this campaign, Intel seeks to illustrate how today's systems, when compared to desktops from just five years ago, bring alive a whole new computing experience for users such as better graphics, superior audio and higher power efficiency at affordable price points.
One of the main areas of focus for Intel in 2015 is its desktop strategy which aims to (i) reinvigorate the category through compelling new products, (ii) reinvent the category through new form factors like the NUCs and portable AIOs and (iii) lastly, remodel the category through brand new usage models and experiences.
"Intel is committed towards aiding the Digital India vision by bringing the best computing experiences to consumers. Innovation is in Intel's DNA and through it we strive to bring relevant technology across price points and form factors. We are working with our OEM and ODM partners to grow desktop adoption in India, while driving technology transitions and form factor innovations in the form of NUCs, custom built PCs and AIOs. By offering the right mix of flexibility and choice to consumers for their computing needs, Intel and our channel partners are bringing in the right value proposition to PC users," said Rajiv Bhalla, Director, Sales and Marketing for South Asia at Intel Technology India.
The channel community has been a beacon of the 'Make in India' construct as they've been offering consumers the flexibility of choice when it comes to customizing their own personal computers for several years now. Through this campaign, Intel will also communicate with consumers online be it students, gamers or professionals educating them about how they can assemble their own personal computer as per their needs and budget through the Intel Technology Providers.