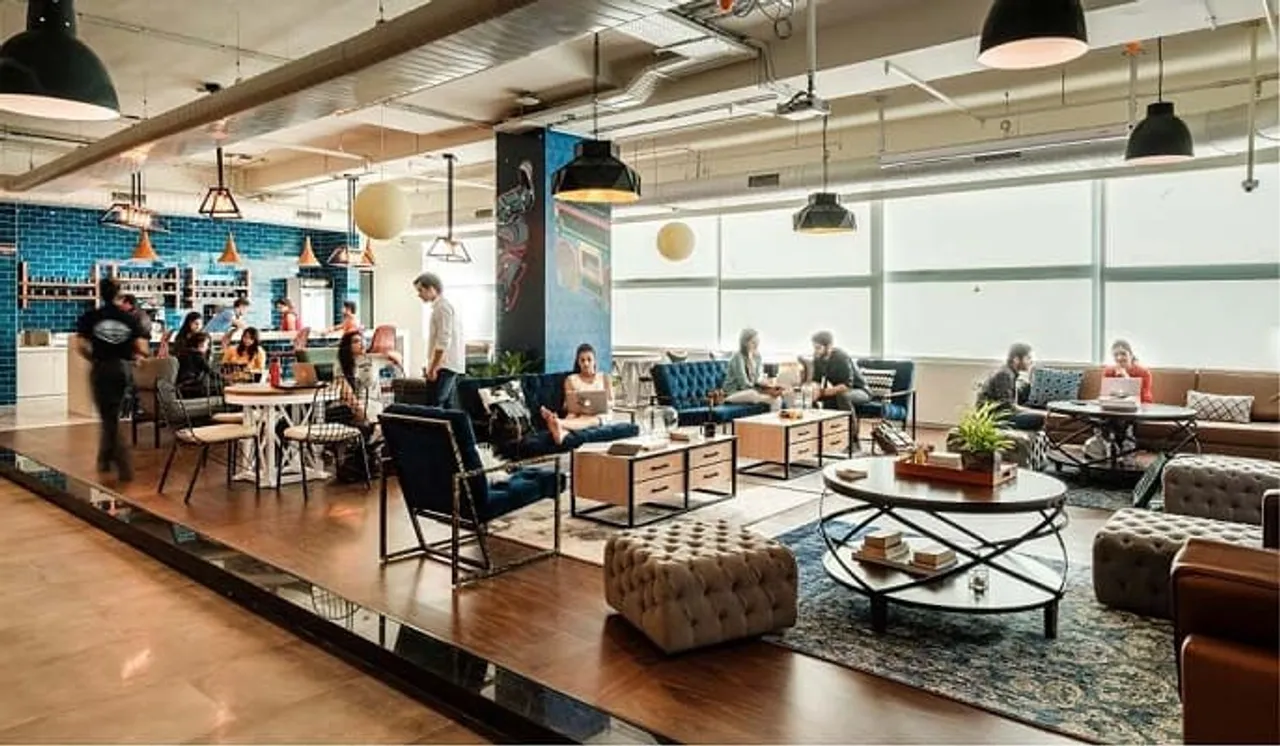 Bengaluru headquartered, CoWrks, inaugurated its first workspace in Chennai at One Paramount in Porur. With a fresh wave of millennials hitting the industry shores in full force, there's a growing need for workspaces to be redefined in India.
Sensing this early on, CoWrks One Paramount is currently spread across 20,400 sq. ft., with a seating capacity to house over 300 members but in the coming weeks, CoWrks plans to increase its seating capacity by additional 600 seats across 44,000 sq. ft.
In a month's time, the organisation plans to launch its second centre at RMZ Millenia Business Park making it Chennai's largest co-working space spread across 88,000 sq. ft having seating capacity for nearly 1,500 members.
Putting control squarely in their hands is the Community Mobile App – CoWrks Connect, CoWrks' very own private social network that empowers members by giving them complete visibility into all amenities linked to their account in addition to the networking, interacting and updating their skills.
The app serves as a platform upon which various technology services can function. For instance, employees can sign up with such an application and configure their access card.
Conventional offices would offer a receptionist who would track packages mailed to employees or provide support for printing documents or booking conference rooms, but in the coworking paradigm, these can be achieved through the mobile application itself.
Situated in one of Chennai's emerging technology hotbed zones, CoWrks One Paramount stands out with its sense of modern aesthetics. Engulfed with the best social infrastructure, the co-working space has retail outlets, restaurants, cafés, and an abundance of leisure destinations within arm's length.
As Chennai is marked with the existence of the sea, the centre's design philosophy reflects the underwater universe and is inspired by the aspect that directly influences livelihood in the city.
With the vision to foster India's largest coworking community, Sidharth Menda, Founder and CEO, CoWrks, commented, "Chennai is emerging as a hub for diverse sectors and industries including technology, innovation, automobile and many more.
With two fully operational centres in Bengaluru and a thoughtfully curated community that continues to grow stronger by the day, there is huge anticipation for the Chennai launch. Also, startups and entrepreneurs mushrooming in Chennai, make the city a melting pot of young and fresh minds who are looking for inspiring workspaces that reflect their personality.
As a tech first company, we understand the role technology plays in bringing people together, making them more productive, and enhancing what they experience.
By integrating artificial intelligence and predictive data, we're doing just that. We've built ecosystems such as CoWrks Connect - CoWrks' very own social network, and are soon going to deploy Smart Mirrors that will change the way people interact with the workplace"
He added, "The idea is to enable CoWrks members to focus on their core product or service and forget about overhead expenses while we do what we do best - build beautiful and inspiring workspaces where they connect, collaborate and grow."
In the months that follow, the CoWrks community will strengthen by 15,000 members within 12 centres - spread across 750,000 square feet in four major metros - Bengaluru, Mumbai, Delhi–NCR and Chennai. Additionally, the co-working startup will be going global by launching 200 centres in the next four years.