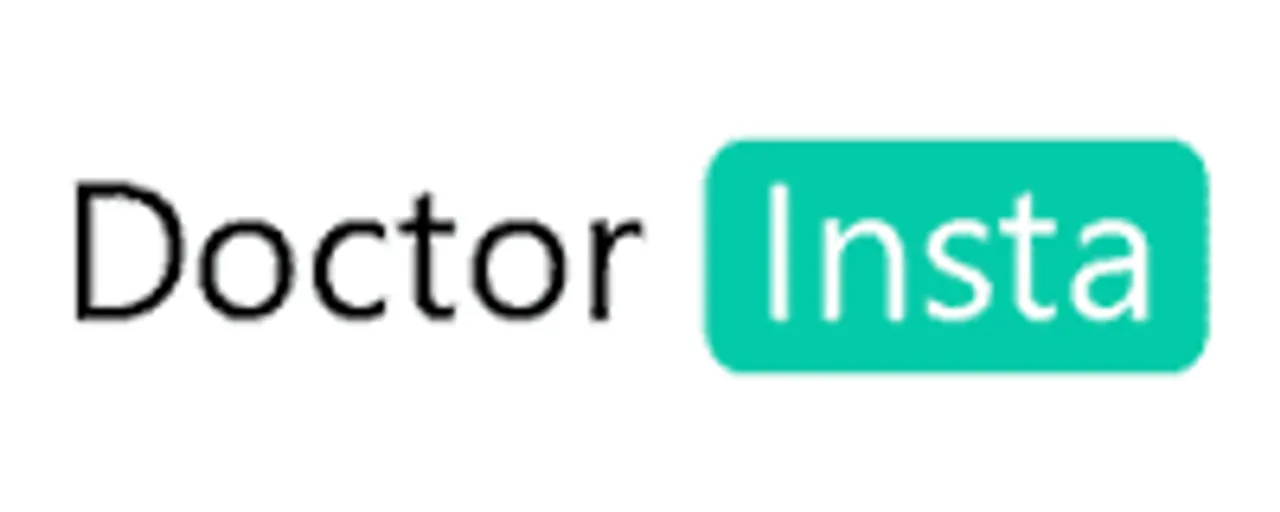 Doctor Insta, India's first Video Medicine Company that provides the best-in-class medical consults instantly has recently raised a second round A funding of $2.5 Million from Round Glass Partners & BrahmaX Ventures, USA. Round Glass is a unique venture firm that provides financial capital and strategic expertise in the digital healthcare and wellness sectors and has a strong team with skill sets needed to build and grow business. Doctor Insta had previously received Pre- Series A funding of $ 500k from BrahmaX Ventures,a Silicon Beach (California, USA) based Venture Capital Firm and a couple of Angels from US & India.
Amit Munjal, Founder & CEO, Doctor Insta said, "India is a huge potential market wherein the size of the healthcare industry is $126bn and the total addressable market is $25bn. With Doctor Insta we want everyone to have access to quality healthcare anytime of the day and anywhere they want. We have been growing in high double digits month over month and are planning to penetrate deep into the urban and rural areas of the country. The funds raised will be invested in marketing two new concepts- the Health ATM and Insta Wall.  Along with it we will also be using the funds for product development and team building to offer seamless and omnichannel healthcare services in India & Other Developing Countries."
Doctor Insta launched its services in India in December 2015 and the path breaking platform aims to fix the current problems of Accessibility, Reliability and Consistency in HealthCare and to bring it to everyone's finger "Taps"; Anytime, Anywhere. Doctor Insta bridges the gap between doctors and patients through its innovative digital platform (on Web, Android, iOS and Phone) across different medical fields such as General Medicine, Psychology, Sexology, Dermatology, Gynaecology etc. Backed by an experienced and veteran team of Doctors and Management Professionals of CXO level, Doctor Insta is disrupting the status quo of Indian healthcare industry.
Within a span of 9 months Doctor Insta has been able to grow exponentially at triple digit growth rate. Taking forward its growth plans, Doctor Insta will be using the second round of funding to invest heavily in marketing and promotional activities, Business development, Team and product development and digital marketing. To achieve its set goals, Doctor Insta has been strengthening the team by recruiting in the management and has also recently signed up 10 large companies to cover their employees' healthcare needs 24 x7. Doctor Insta has also tied up with large companies to cover their employees' healthcare needs 24 x7 which include American Express, SRF, Future Generali, PayU, Tech Mahindra, VMart and Punj Lloyd.
Currently, Lakhs of People are already benefiting from the services of Doctor Insta. The Company recently launched its CEHAT (Corporate Endeavor for Health and Telemedicine) program on the lines of Government's Rs 1 Lakh Crore SEHAT (Social Endeavor for Health & Telemedicine) program to provide "On Demand" Health coverage to 2 Billion People in India and other developing countries.
So far, Doctor Insta has conducted lakhs of consultations through Web, Android and iOS. Doctor Insta plans to make the country highly productive and healthier by saving people 3-4 hrs of time wasted in parking, traffic and waiting in the waiting room of the Doctor and aims to save 10,000 hours/day by providing 2500+ consultations/day by end of the year. Company will have over 250 doctors on its panel in 2016 to be available to 5 million consumers who are expected to be the Doctor Insta app users. Doctor Insta will also be taking its services offline to create 500+ Medical consultancy Kiosks- IOT enabled "Health ATMs" and 1000+  "Health Pillars" across the 8 Metros to provide quality healthcare in public areas with high footfalls.
Through Video/ Audio, the highly educated and trained Doctors at Doctor Insta can Look, Listen, and Engage with the patients to diagnose and to offer effective treatment in 15-30 mins, thus saving 3-4 hours of Ones' time. By providing 24x7x365 access to quality healthcare, standard pricing, stringent QA/QC policies to on-board good quality caregivers we are offering100% Satisfaction guarantee to our users.  Elevating convenience for users to a whole new level, Doctor Insta has strategic alliances with Online Pharmacies and Diagnostic Labs to provide users one-stop solution for their healthcare needs. Doctor Insta can be accessed via any smartphone (Android or iOS) and though Web. Doctor Insta intends to establish world's biggest virtual medical clinic providing best-in-class care and position itself as "One App" that everyone must have, to ensure better health.