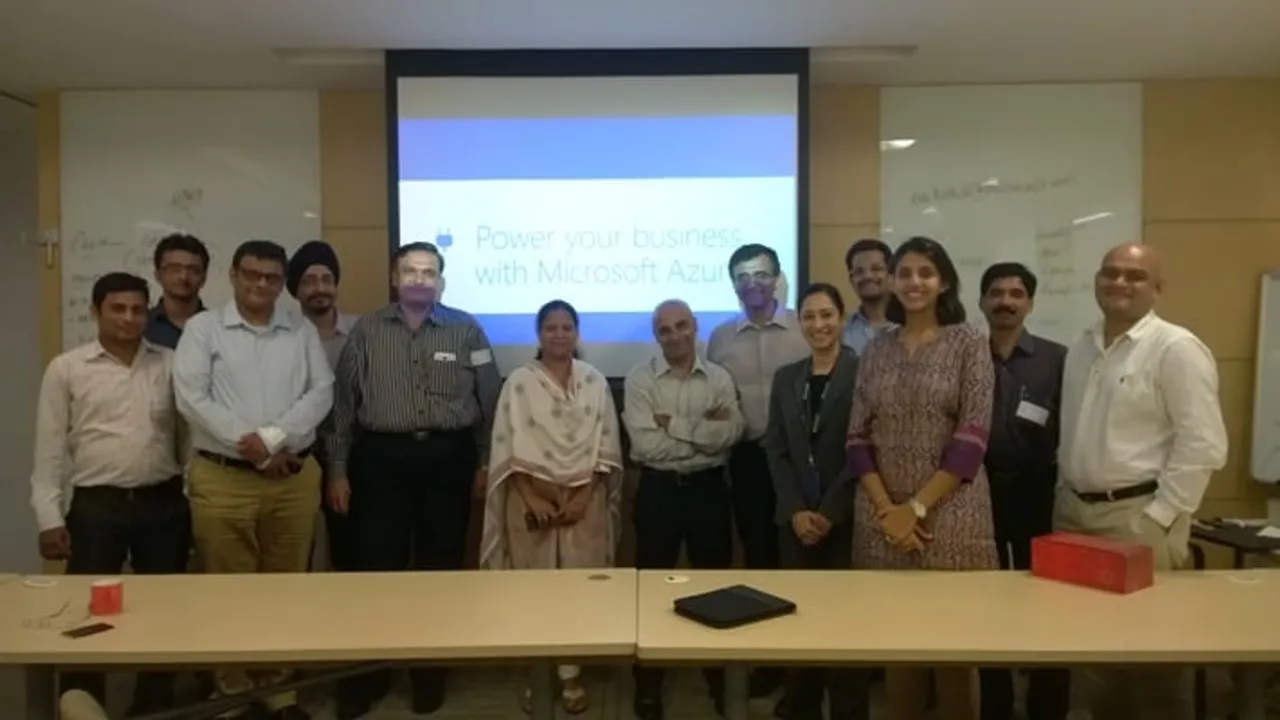 International Association of Microsoft Channel Partners India West Chapter recently organized a partner meet to aware partners about business opportunities with Microsoft Azure. Microsoft's representatives Ms. Sunaina Raina and Ms. Namrata Kohli explained the partners various opportunities of selling the Microsoft offering.
In her presentation Ms. Sunaina explained partners how to pitch Azure to their customers. She also explained about Azure Licensing.  Ms. Namrata gave in depth presentation on the intricacies of Azure.
Microsoft Azure is a cloud computing platform and infrastructure, created by Microsoft, for building, deploying and managing applications and services through a global network of Microsoft-managed datacenters. It provides both PaaS and IaaS services and supports many different programming languages, tools and frameworks, including both Microsoft-specific and third-party software and systems.
Mr. Suresh Ramani, President, IAMCP India West outlined the areas where the IAMCP would focus and also promised the close interaction and coordination of IAMCP with Microsoft.
Mr. Ramani said that the overall feedback from the partners was very positive. The session helped them in understanding the revenue opportunity in selling Azure.
IAMCP is the prominent networking platform for Microsoft partners in the world. IAMCP is operating in more than 40 countries. IAMCP, India, West chapter, comprises major Microsoft channel partners in Mumbai and Maharashtra. Apart from West chapter, IAMCP has South and Hyderabad chapter as well.