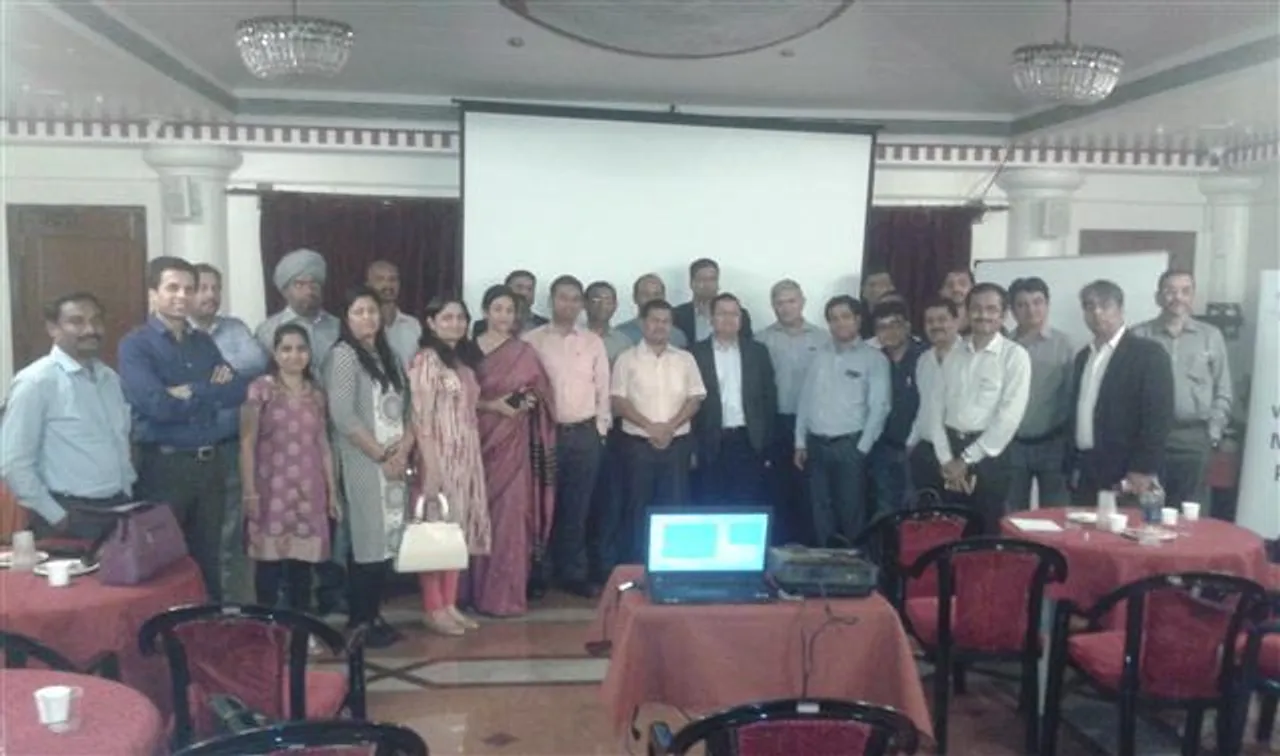 IAMCP organised a meeting at the Royal Connaught Boat Club, Pune for Microsoft Channel partners on November 15. The meeting was organised to make partners aware about the value proposition of Microsoft Azure. Some of the key speakers included Mandar Kulkarini, Director, Sub BG Lead, Azure, Shipi Tandon, Partner Channel Development Manager, Microsoft who provided insight into how Microsoft's Cloud platform would evolve. He shared the overall cloud landscape, the trends for the future and specifics of the cloud offering from Microsoft. He also helped partners understand specific scenarios where the cloud could benefit Customers. The sessions provided to be insightful as the challenges and opportunities in the Indian context were touched upon.
Kulkarni highlighted the Azure value proposition, He said, " Digital Transformation is happening from various sources. By 2020 every organisation in India shall have a cloud defined workload. Microsoft is beating AWS's solutions and enterprises are rapidly adopting Microsoft's cloud solutions. Today, it is easier to get on the cloud and in India, customer apprehensions are not about the cloud but rather the network infrastructure."
Manohar Hotchandani, Director Partner Business and Development, had an interactive session with partners and took questions related to the business opportunity and how to help Customers understand the value proposition of the cloud.
Microsoft Azure is Microsoft's cloud computing platform and infrastructure, for building, deploying and managing applications and services through a global network of Microsoft-managed datacenters. It provides both PaaS and IaaS services and supports many different programming languages, tools and frameworks, including both Microsoft-specific and third-party software and systems.
Sarika Malhotra, Chairperson Pune Chapter, shared that the Pune Partner community was very upbeat about the cloud and promised many more deep dive sessions to help partners leverage the cloud opportunity. She also shared that partners found the session very informative and it helped them get a better understanding the business opportunity with Azure.
The sessions further highlighted that Azure works with open source platforms as well and its versatility offers tremendous cost benefits to those adopting the platform. With a pay on the go model, it made absolute sense for SMEs to move to the cloud as apart from cost savings, it would offer organisations to adapt quickly to changes in market conditions. Thus, in a certain sense, IT and cloud have become synonymous owing to the vast portfolio of services on offer and the Cloud's uncanny ability for seamless integration.
Suresh Ramani, President, IAMCP India West chapter, said, " Microsoft is hot again. It is far more relevant to the industry than ever before. We need to ask ourselves, how we can grow without partnering ? Even Microsoft realises this and has forged several partnerships with IT players. It recently formed a partnership with Redhat for certified Redhat products."
He further highlighted that IAMCP would endeavour to take partnership to a whole new level for Microsoft Channel Partners. Some of the upcoming initiatives included Speed Dating which would be an initiative where partners would get a limited time frame to know about each other's business and areas where they could leverage their strengths. This would enable them to not only take their business to new heights while exploring new markets but add a new dimension to their product portfolio.
Gurudev Namdhari, Business Manager, Sunbridg, who attended the event, asserted, " Sunbridge has been a Microsoft partner for the past 9 years, Microsoft Azure and my compant deals in Micrsoft Dynamics. Most of our prospects seek a cloud based solution rather than r premise and this expands our horizons. Not every company has a versatile portfolio and an expertise in all services. This is where IAMCP helps since it allows us to collobrate. We would like to forge partnerships with other Microsoft partners since it would help us engance our portfolio. "
The IAMCP session proved to a fruitful one .