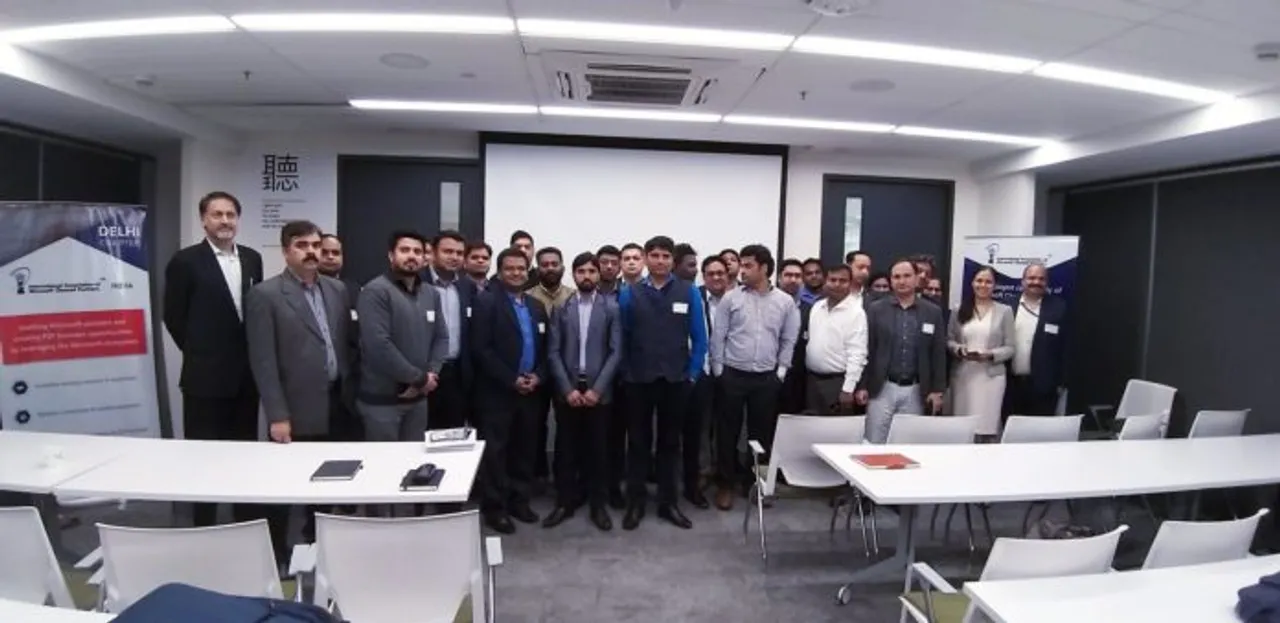 IAMCP (International Association of Microsoft Channel Partners) recently conducted a P2P (partner to partner) session at Microsoft office in Gurugram.
IAMCP India's North and East chapter was launched last year in April and has been actively working since then, for establishing the IAMCP community in North India.
Munesh Jadoun, President, IAMCP Delhi chapter announced in this session that IAMCP is now shifting from region-based chapters to city-based chapters. So, the North and East chapter will now be IAMCP Delhi chapter. Talking about the P2P opportunities, he shared how partners can explore different P2P opportunities in the Microsoft ecosystem using the IAMCP platform. He further added that at present, 90% of IAMCP partners are involved in P2P collaboration.
Speaking to over 25 partners in the session, he informed that in the Microsoft partner ecosystem, a partner can also leverage the 17 million partner sellers and thousands of Microsoft sellers to sell its solution in collaboration with other partners.
Suvrata Gayan and Anurup Singhal from Microsoft India team also interacted with the partners and discussed MPN (Microsoft Partner Network) benefits and different partner focused initiatives.
Anurup Singhal, Sales Excellence Lead, OCP, told about the friendly Microsoft partner ecosystem and how the partners can achieve business growth by making use of different marketing resources made available to them via Microsoft Partner Center.
Suvrata Gayan, Director – Small & Medium Business, Customer Marketing at Microsoft India, in her session on MPN Partner benefits and Microsoft Inspire, focused on benefits that a partner gets by joining Microsoft Partner Network and enlightened attendees about different partner competencies. She told about how the partners can graduate from one competency to the higher one and get maximum benefits from the Microsoft Action pack.
Also, Suvrata announced the heavy discount for Microsoft Inspire if one registers by 7th March 2019.
Ashish Kamotra, CEO and founder of Adapt-India shared his experiences after joining IAMCP India and how his business benefitted by using IAMCP, a platform that helped him discover new P2P opportunities.