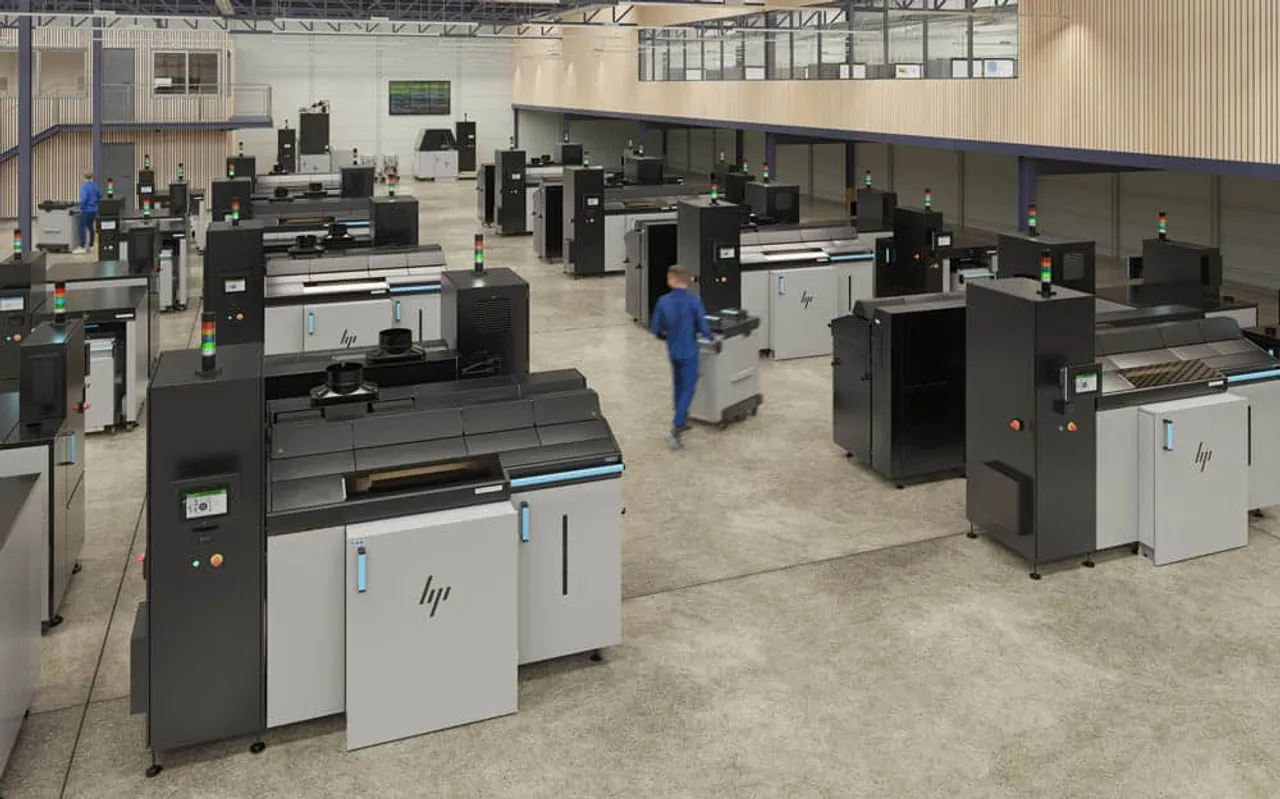 HP has brought out its new commercial Jet Fusion and Metal Jet S100 3D printing solutions.
"Additive manufacturing delivers on today's most urgent market demands including sustainable innovation, hyper-personalisation, and business resiliency," said Didier Deltort, President of Personalisation & 3D Printing, HP Inc. "Together, with our global network of partners and customers, we are scaling additive manufacturing to meet these needs," he continued.
New Metal Jet S100 Production Application
Launched in September, HP's Metal Jet S100 Solution is enabling industrial customers such as Domin Digital Motion, Lumenium and Schneider Electric, to achieve better productivity, low part cost, and outstanding quality. John Deere, the global manufacturing leader of agricultural and construction equipment, is using Metal Jet technology for the production of a valve in the tractor fuel system.
Together with GKN, John Deere is now manufacturing Metal Jet-printed valves in its agricultural machinery. In addition to significant productivity gains and environmental benefits, the high-quality part is functional in extreme weather conditions. John Deere is also leveraging HP's Multi Jet Fusion technology to optimize its production process, using 3D printed prototypes to test and fine tune components and parts such as windshield holders, reducing pre-assembly from 30 days to ten, delivery times by up to ten weeks, and overall production costs by between 20 to 25 percent.
"Our focus on innovation and sustainability is at the core of everything we do for our customers," said Dr Jochen Müller, Manager Global Digital Engineering at John Deere. "We are proud to be among the first in the agricultural industry to leverage the benefits 3D printing for both prototyping and final parts production. Leveraging industrial 3D printing platforms for polymers and metals, we are discovering opportunities to deliver more efficient, reliable, and sustainable equipment."
HP Unveils New Jet Fusion 5400 Series
To enable entirely new production applications, HP is adding the new HP Jet Fusion 5400 Series to its existing Jet Fusion portfolio, and unveiled the first product in the series, the HP Jet Fusion 5420W Solution. The new solution enables consistent, high-quality production of white parts, and provides the benefits of HP's robust, manufacturing-ready Multi Jet Fusion platform, including industrial-grade reliability, low cost per part, and enhanced manufacturing predictability. Ideal for the automotive, consumer goods, healthcare, and industrial markets, early customers using the new solution to produce innovative white applications include DI Labs, Prototal Industries, and Weerg.
"HP continues to provide us with the advancements we need to push the boundaries of additive manufacturing and produce the final parts our customers need," said Jan Löfving, CEO, Prototal Industries. "Beyond the industrial grade production HP delivers, we are seeing immediate interest in the new white applications made possible by the latest addition to HP's Multi Jet Fusion family. As a proud Digital Manufacturing Partner in HP's DMN, we are equipped to take on bold, innovative projects and help companies get the most value out of AM production."