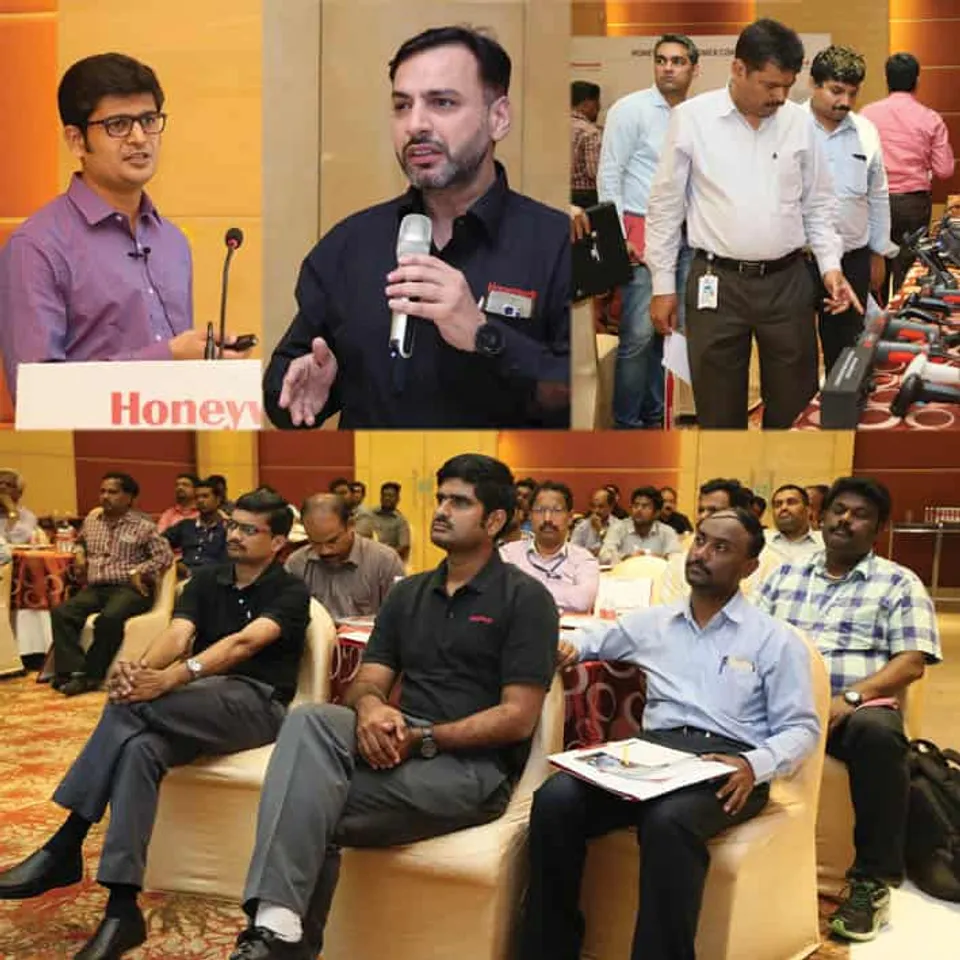 Honeywell in collaboration of CyberMedia organized a road show in Chennai where it showcased Productivity and workflow solutions. The event aimed at showcasing the Scanners, RFID and Workflow Solutions and their first hand demo to different verticals however the main focus was on manufacturing and warehousing.
The first event of the Honeywell Customer connect series held in Hotel Lemon Tree Shimona in Chennai and was attended by more than 40 organizations of different verticals.
The Honeywell representatives gave brief sessions on Productivity and workflow solutions which run around Sentience, an IOT Platform which connects different Honeywell products. Different products at least 24 products which include RFIDs, scanners, Printers, workflow solutions were also demonstrated to business owners.
On this occasion Nitin Dua, Sales Leader-Productivity Products, Honeywell Safety & Productivity Solutions said, "Tamil Nadu is rich in manufacturing and warehousing verticals. And we are majorly focused on these verticals. This event gave us and as well business owners an opportunity to interact with each other. Talking about Honeywell solutions, our solutions are all about connectivity and they are connected together. Further we have various subsets of products which are connected together. In this event we have showcased scanners, RFID, workflow solutions for warehouses."
While talking about GTM strategy he said, "Our GTM strategy is quite simple. We basically are focused on manufacturing, travel and logistics and retail is also a big vertical for us. Then e-Commerce is also a focus vertical for us. With Make-in-India coming in; there is a huge thrust around that.
Honeywell is focusing to showcase the solutions to partners and SIs and various SMBs, which can digitally transform them and in turn they can automate and increase their productivity."