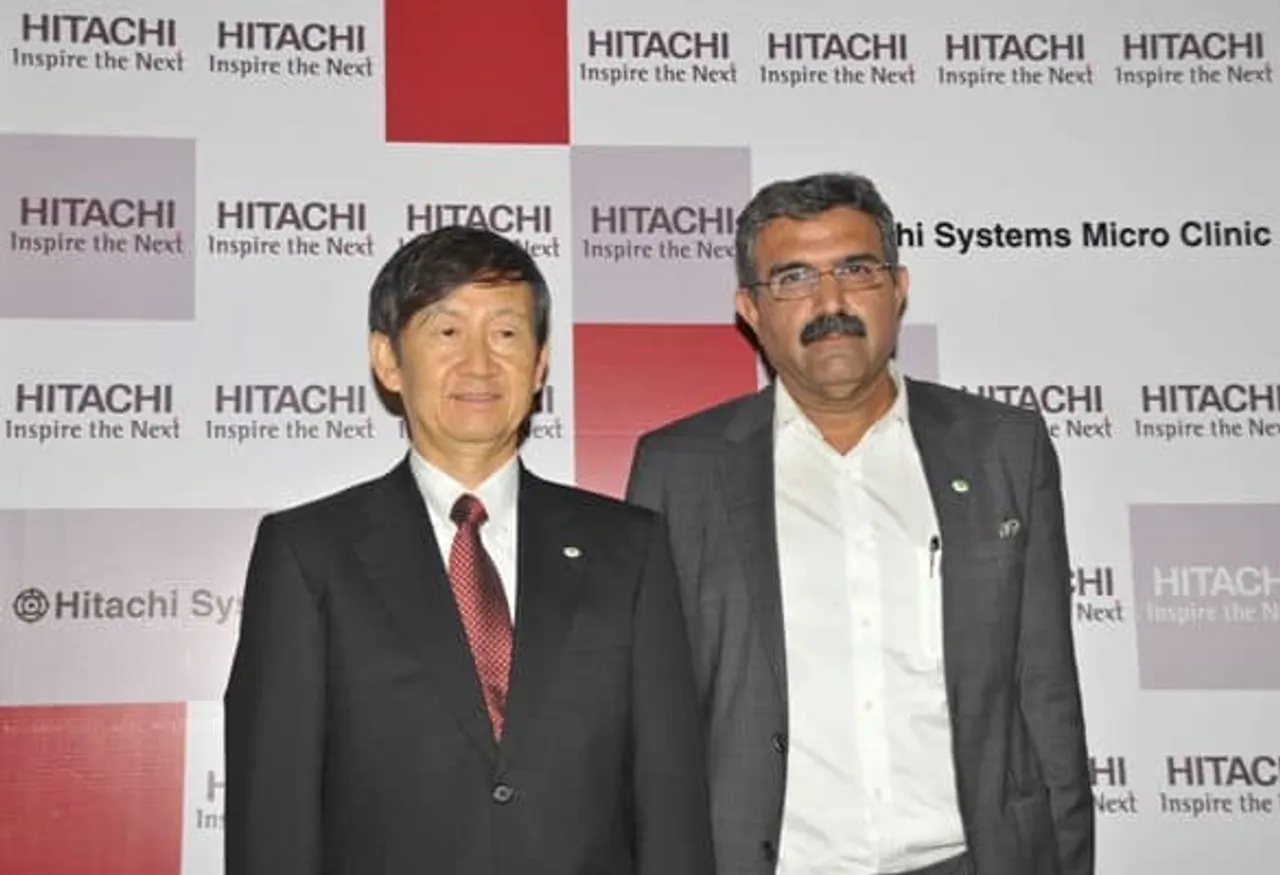 Hitachi Systems Micro Clinic intends to scale the company to worth Rs 600 crore 2017
Hitachi Systems Micro Clinic Pvt. Ltd., a part of Hitachi group of companies and one of India's leading IT Services and Solutions provider intends to play a major role in the Digital India and Smart Cities project. The company said that with its cutting-edge IT solutions, Hitachi was very well equipped for these ambitious projects of the Government of India.
In an interaction with the DQ Week, Tarun Seth, Managing Director, Hitachi Systems Micro Clinic Pvt. Ltd. said, "We provide a complete package of solutions from physical infrastructure to software solutions and services. We are very well equipped to provide cutting edge technology solutions in these projects."
Hitachi Systems Micro Clinic, which marked the beginning of its 25th year in India recently intends to become Rs 600 crore company by 2017. "Building on our strong foundation to enhance our business outreach further, we are targeting to develop Hitachi Systems Micro Clinic into a 10 billion Yen or INR 600 Crores business by 2017", he said.
Seth said that to have an organic growth the company would give more emphasis its services business and focus on the B and C class cities. "Big thrust is happening in B and C class towns. Smaller cities will need bigger IT infrastructure and therefore, we are focusing more on smaller cities", he said.
Talking about the future growth plans, Seth said that the company would focus on increasing manpower and footprints across the regions and verticals.
"We are very strong in BFSI in West and North and IT, ITeS in South and we have just forayed into the Eastern region. We are focusing on increasing our manpower across the regions. We will have people monitoring will be from central side", Seth said.
"We are ready to take customers to the cloud. However, we are not intended to build our own data centers in India. We will use partners' data centers to deliver the solutions and Cloud will be the more focused area for Hitachi Systems Micro Clinic in the coming years", he added.