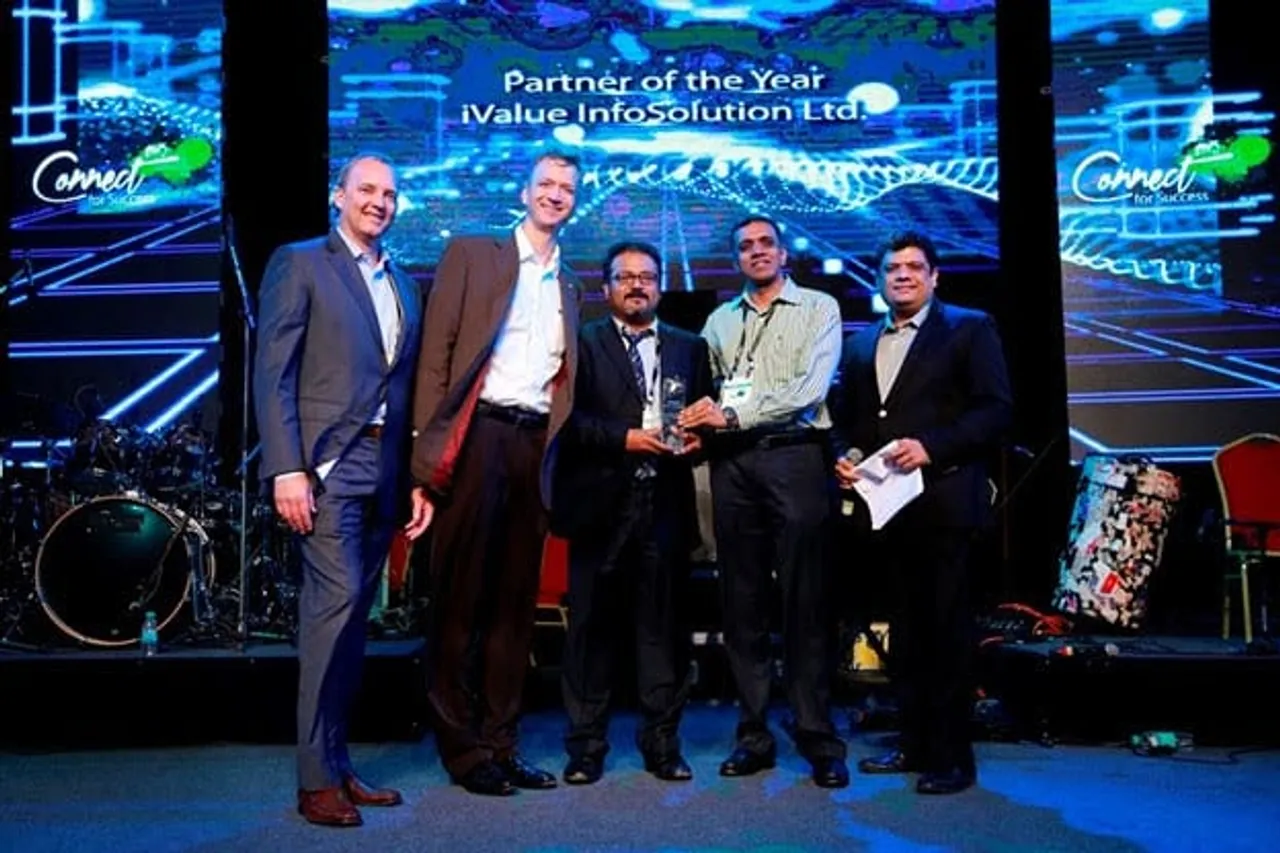 iValue InfoSolutions, youngest & fastest growing Value Added Distributor (VAD), was awarded "Best VAD" by Hitachi Data Systems (HDS), during its recently concluded India Partner Summit 2015" at JW Marriott, Bengaluru.
The award was presented during the 2 day summit with a theme "Connecting for Success" which saw key partners from across the country attending the event. During 2014-15, iValue over achieved their target, added enterprise customers in BFSI and Government verticals, roped in focused partner, ensured sales & technical certification of their team and enhanced their ASP scope for HDS business, which lead to their 4th award in the last 5 years from HDS.
Yogesh Sawant, Director, Partner Sales and Field Alliance Organization, Hitachi Data Systems, India said, "iValue InfoSolutions has demonstrated an outstanding level of innovation in delivering proven solutions that solve our joint customers' most critical business challenges. We congratulate iValue InfoSolutions in achieving the Value Added Distributor 2015 award. This achievement is a testament to their dedication to excellence and to providing customers intelligent solutions that drive real business value and results."
Sunil Pillai, Founder & Managing Director at iValue InfoSolutions said, "Hitachi Data Systems portfolio has evolved tremendously beyond storage over the years and it has been exciting taking compelling and relevant solutions across information management needs to market, in partnership with their India team."