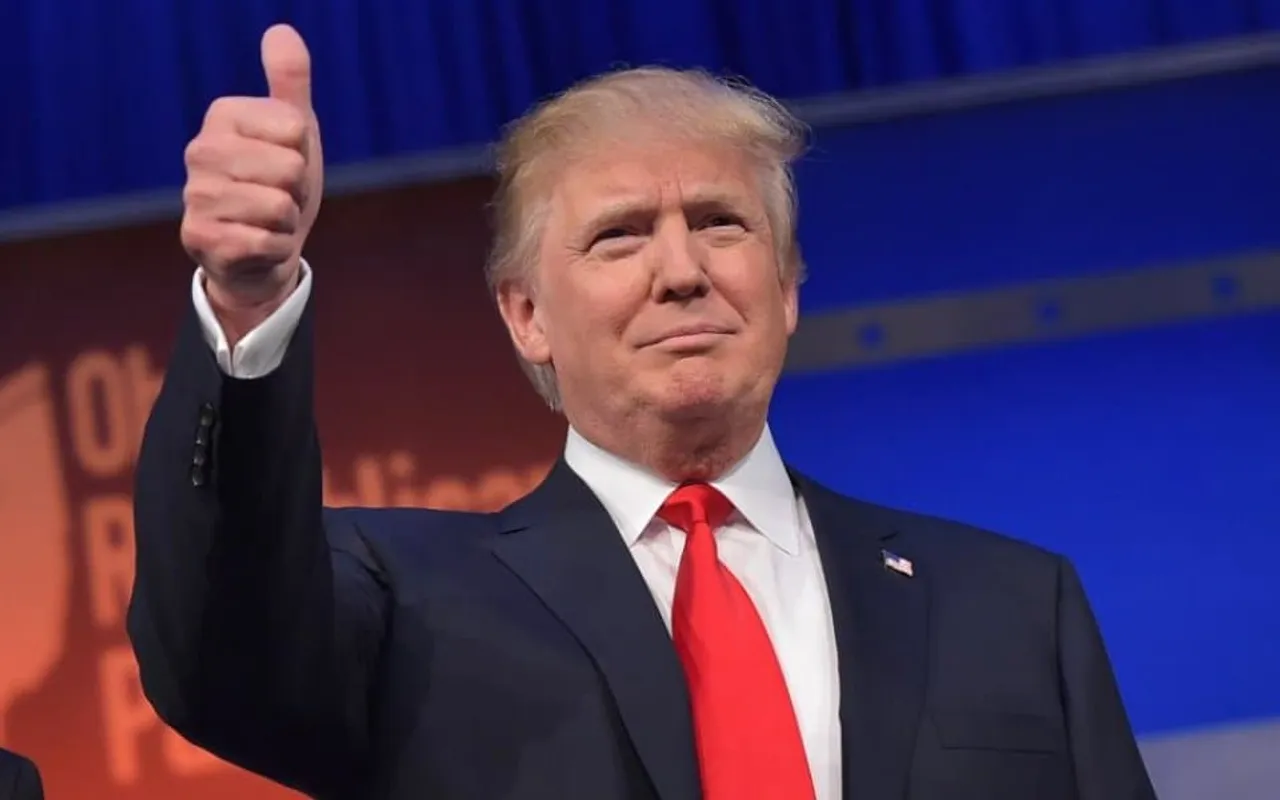 The United States presidential election of 2016, scheduled for Tuesday, November 8, 2016, is the 58th quadrennial U.S. presidential election.
Standing tall pitted against all odds, polls, and projections, Donald Trump claimed a thumping victory in the recent US presidential elections.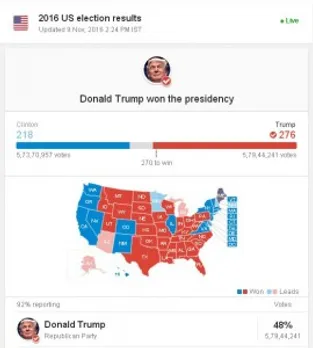 It was an unexpected result for the Republican candidate, who was mired in controversies and who beat out a more formidable opponent in Hillary Clinton, who was ahead of him in the polls up and that too in a much stronger position on the electoral map.
 Trump  becomes the oldest president to take office. Earlier, Former Secretary of State and U.S. Senator from New York Hillary Clinton became the Democratic Party's presidential nominee after defeating U.S. Senator Bernie Sanders of Vermont. Had she won  the American Political History would have had its first female president but the political twist of fate had something else in store this time.
Former reactions of partners:
Arvind Singh, Maxnet Computers, Mumbai expressed and said, "As far as India is concerned, there won't be drastic difference in policies towards India. America will never favour India for very obvious reason irrespective of who is sitting at the helm of affairs. Having said that, I will prefer Hillary Clinton as our PM Modi will be able to get our work done through her. Same will be difficult with Trump. The Trump advantage to India will be directly seen in the Indo- Pak tension if her is chosen."
Devendra Deshmukh, CEO and Founder, e-Zest shared, " I would go with Hillary Clinton. If she wins, Stability and peace in world will benefit IT market. With Trump, There will be high risk of escalation of terrorist activities might be happen".
Harinder Salwan, MD, Tricom Multimedia said, "The Stakes of pointing to Hillary Clinton, but the last few days the swings are making the margins of Victory narrow showing Trump making last minute attempts. Irrespective of who is wins the benefits for India. As a country we are used to get our share by managing and using our interpersonal skills as Indian to live unhindered of who rules whom. We are managing their information Technology and will continue controlling their systems using our logical reasoning in programming their systems to suit our benefit."