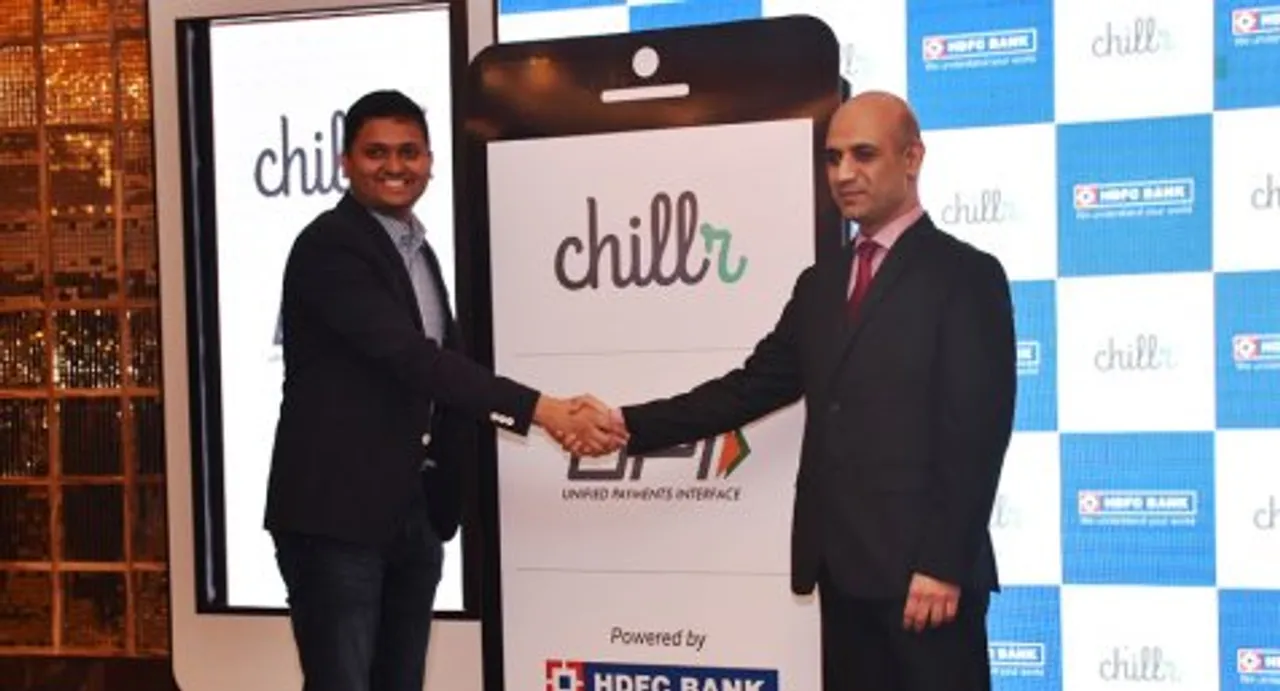 HDFC Bank Ltd., recently announced the launch of its UPI on Chillr. With this launch, HDFC Bank UPI will be available on Chillr, in addition to the bank's Mobile Banking app. Launch of HDFC Bank UPI on Chillr will benefit customers of 44 banks that will now be able to conductdigital transactions seamlessly using the Chillr app. These transactions conducted on Chillrwill go through HDFC Bank's UPI platform.
Started as India's first multi-bank payment app, Chillr has been running on IMPS with 11 banks prior to this launch and has achieved a milestone of monthly transaction value of over Rs. 500crore. With HDFC Bank UPI on Chillr app, the start-up's base will expand 3X as customers of over 33 more banks will be able to use it, in addition to existing 11 banks.During the private beta testing of HDFC Bank's UPI on Chillr, over two lakh customers were using the platform.
At an event organized in Mumbai, Mr.NitinChugh, Country Head – Digital Banking, HDFC Bank launched its UPI on Chillr with Mr. Sony Joy, Co-Founder and CEO, Chillr, in the presence of senior officials of HDFC Bank and Chillr.
"Our association with Chillr goes back to the start-up's early days. We were the first bank to partner with Chillr and with this launch, we are taking it to the next level. Also, for HDFC Bank customers this is yet another avenue for conducting transactions using UPI, which is already available on our mobile banking app," said Mr.NitinChugh, Country Head –Digital Banking, HDFC Bank.
Commenting on the launch, Mr.Sony Joy, CEO and Co-Founder, Chillr said,"With the integration of UPI, Chillr will now be available to users of all major Indian Banks. We are delighted to collaborate with HDFC Bank to introduce UPI on our app. HDFC Bank is the best partner bank a Fintech player can get. Together, we aim to disrupt not only the payments industry but also revolutionize other banking and financial services like credit, savings, insurance, investments and more."
Launched in 2015, Chillr's secret of unmatched payments experience has been providing UPI-like customer experience and its deep running partnerships with the country's major public and private sector banks.