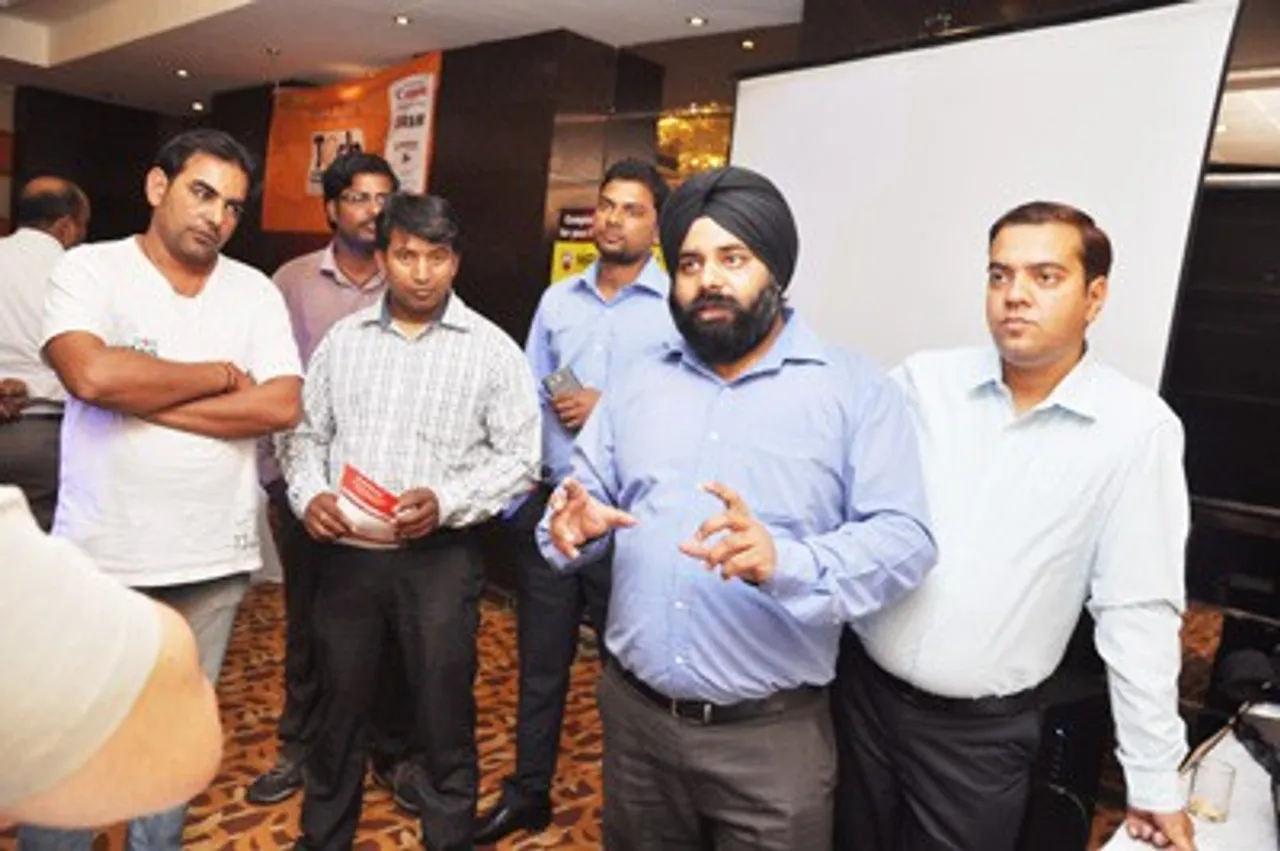 At the recently concluded Tech Caravan in Gurgaon, partners eagerly participated to enhance their product portfolio
Gurgaon
Partners very eagerly participated in DQ Week Tech caravan looking forward to enhance their product portfolios. The DQ Week Tech Caravan was recently held in Clarks Inn which was majorly supported by Canon, R&M and NNR IT (global distributor for Max Secure).
Rishab Kumar, business development manager, channel sales , Canon, kicked off event introducing Canon hierarchy and channel support programs likewise OIC (Original Ink Center), secondary schemes on Laser & Inkjet Products, end Customer Promos on Inkjet Products, etc. He also showcased laser multifunction series MF-4820D, MF-4750, MF-221D, MF-4720-W, MF-226DN and MF-229DW with demo. "Partners are building blocks of IT industry and we as a company always is eager to support and uplift our partners through various channel programs" Rishab expressed.
"As competition is increasing need for security is rising too to keep our database safe and secure," with this note Vikas, regional manager, Tech, NNR IT addressed partners. He revealed Max secure innovative security and privacy products for the corporate as well as home users introducing its presence across India and USA. He also highlighted the products such as Max secure anti-virus plus, MAX secure Internet security, total security, Max Secure Anti-Virus Enterprise Edition and max total security mobile (android) along with there features. "We specifically work for partner advantages program with Max-secure like better margins availability, sales support, advertisements, 24/7 tech support and lot more" explained Vikas.
Whether they are printers or security products cabling makes them complete package. Newly entered R&M in Tech caravan series is a structured cabling manufacturing company with presence pan-India. Pankaj Bhardwaj, regional head-north & east, R&M took over the stage and disclosed booming cabling category in IT and its need in various verticals. Pankaj explained featuring copper cabling and fiber optic cabling ensuring quality and reliability.
NNR IT Max secure conducted lucky draw for partners where Max-secure security products were distributed by Shamshul Siddique, RSM-North, NNR IT. Speakers of the evening also introduced their locally based distributors to provide services at ease.