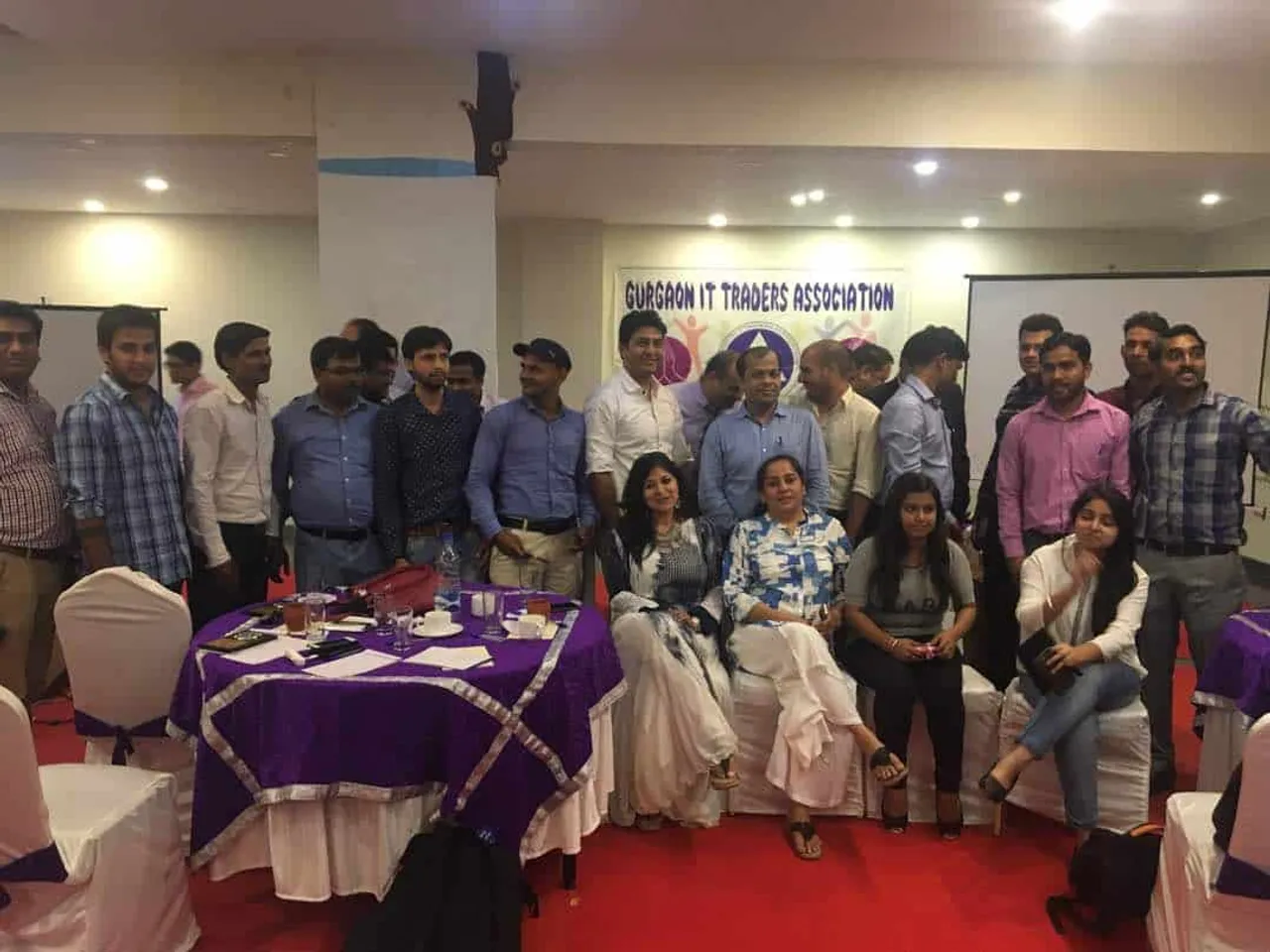 Gurgaon IT traders Association known as GITTA organized a seminar on GST, the seminar took place on 13 June, 2017 at Gracious Inn, Gurgaon. The seminar started at 10 AM and continued till 5 PM. The Key speaker for the day was CA Mr. Narendra who putted lights on what GST will bring to dealers. Almost every member was present there and attended the seminar. The main reason for organizing the seminar was to create awareness among the association members that what GST will constitute of and how they can tackle it after the implication. GST will be applicable after 1st July and there is still not a clear picture about the actual increase or decrease in Taxes after implication, every dealer is guessing but not fully sure.
CA Mr. Narendra make members understand about Good & Services Tax through various presentations and clear all their doubts and queries. A discussion on Stock Input Credit also happened in Seminar.
Dealers in Gurgaon are also in a hurry to clear their stocks as soon as possible because they do not know that whether their will be a rise in price of IT Products or GST will low down the prices. If the prices will come down then their will be huge loss to be faced by them so to without taking the risk they are giving huge discounts to boost the sale. This is also beneficial for End User as they are getting the products with discounts this is showing a rise in market but dealers know this is not for long term.
In interaction with The DQ Week Vijay Sharma, General Secretary, GITTA said, "This GST Seminar will help partners a lot. Getting knowledge of GST from experts will help them in Future. As there is nothing clear in market about the actual tax dealers are giving heavy discounts on their stocks and the national distributors and OEM's are not do aany billing in recent days till 1st July to avoid any kind of loss".