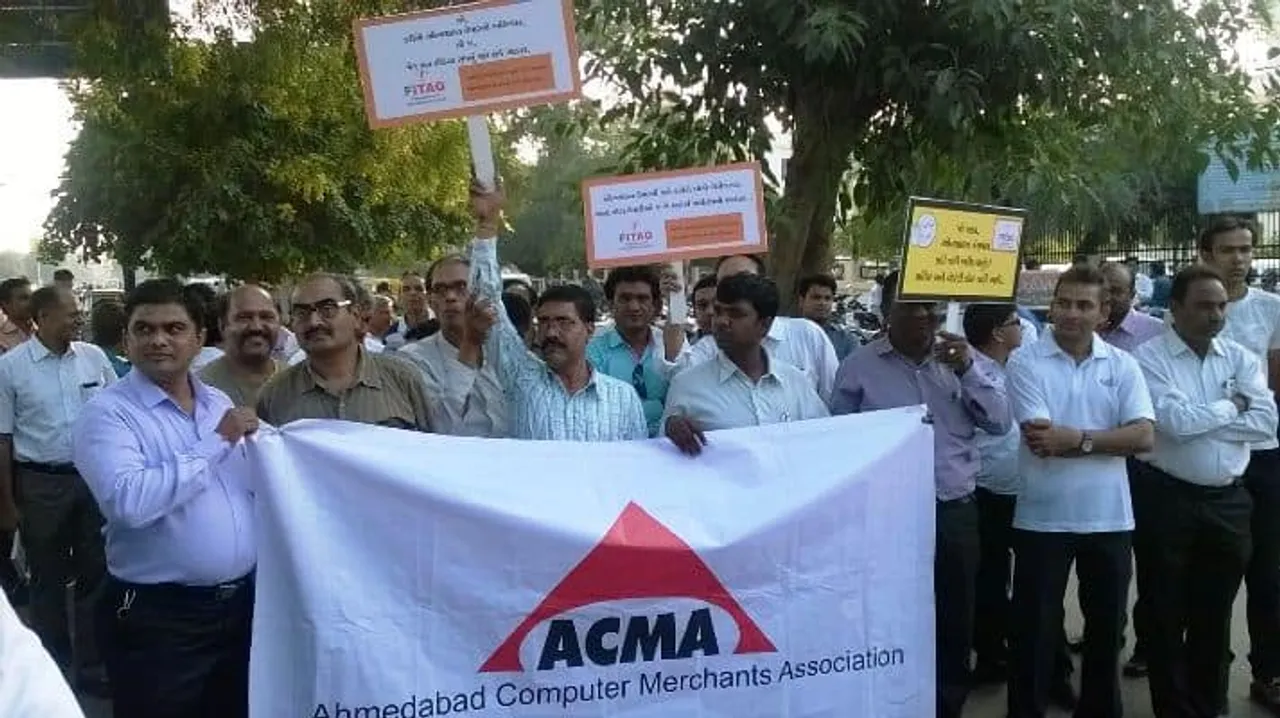 After huge response to FITAG's statewide Gujarat bandh against E Commerce portals, prominent companies have now indicated to initiate steps to control pricing.
Gaurang Vyas, president of FITAG said that major companies like Dell, HP, Lenovo Accer, Asus etc have taken cognizance of partners' pledge against online commerce.
"They have given us a letter stating that these companies would look into pricing issue", he said.
Mr. Vyas said that to maintain pressure on vendors, FITAG has asked partners to start only back to back purchase.
"Till the clarity comes from vendors, we will not buy goods as per targets. We will not make additional purchases", he said.
Mr. Vyas said that the federation has invited the CEOs of all the companies for round table discussion on pricing.
Protesting against predatory pricing by E Commerce portals, Federation of IT Associations in Gujarat (FITAG) had called statewide bandh on 12th November. All 25 IT associations in the state had extended their support to the shut down.
The federation has extended its ultimatum to the vendors till 28 November to clear their pricing policies for online and offline retailers. The federation had also appealed the channel not to purchase goods from the companies.
FITAG has also presented its concerns to the IT department, Finance department and to Competitive Commission of India (CCI).
Mr. Vyas said that IT associations across the country are planning nationwide bandh against E Commerce on 24th November. Most of the prominent associations in Maharashtra, Punjab, Rajasthan, Chandigarh, Tamil Nadu etc have extended their support to the bandh.
FITAG is an Umbrella body of all 25 IT associations across Gujarat. FITAG thus represents nearly 2500+ IT partners.