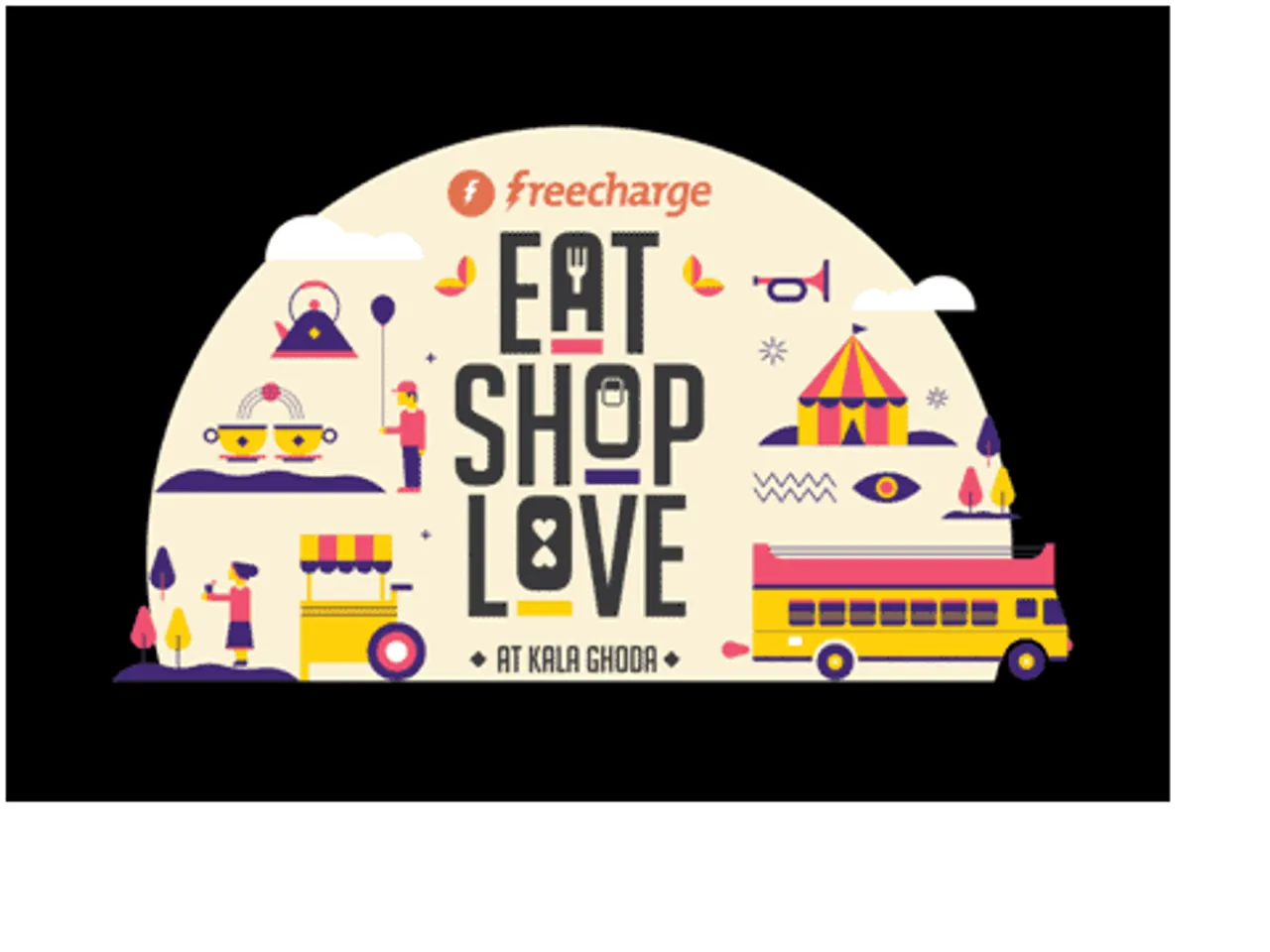 FreeCharge, a digital payments platform, recently announced its association with Kala Ghoda Arts Festival as its 'exclusive wallet partner'. The partnership is aimed at providing a swift and secure way to make cashless payments during the festival this year. The nine day cultural extravaganza from Feb 4th until Feb 12th will witness a fabulous mix of visual, performing and culinary arts, all coming together right in the heart of Mumbai City across venues like Rampart road, Asiatic steps and Cross maidan.
FreeCharge has partnered with Kala Ghoda Arts Festival, a free multicultural festival with a vision to promote the growth of digitization across the country and also to facilitate a mechanism for secured payments in the fastest and most effective way possible. FreeCharge will be partnering with over 120 vendors at the festival ranging from food to music, art, literature etc. Additionally, customers will get a chance to avail exciting cash back offers daily - 20% cash back max Rs 50 valid twice per users ensuring seamless payments, all in less than 10 seconds.
Expressing his thoughts on the partnership, Govind Rajan, CEO, FreeCharge, said, "We are thrilled to partner with the Kala Ghoda Arts Festival to offer everyone a hassle free cashless experience. The Festival is a vibrant celebration of art & culture and we are proud to enable a seamless digital payment gateway for all attendees as well as a mélange of exciting offers to make the festival experience one of a kind."
How can you best use FreeCharge at the Kala Ghoda Festival:
Download the FC app from your play store
Upload the money
Click on the pay and send feature and select the scan QR code option
Scan the QR code at your favorite vendor location and the payment is done
Brinda Miller, Director, Kala Ghoda Arts Festival 2017, said "This is our first year at Kala Ghoda where we are going almost cashless. The secured and quick nature of FreeCharge transactions will help our visitors and the vendors facilitate sales effortlessly."
Adding to the excitement, all social media enthusiasts will get a chance to win exciting cash back rewards by partaking in multiple activities such as - sharing pictures of interesting art pieces that are on display at KGFA and tag the FreeCharge official Instagram page with #FreeChargeKalaGhoda. Additionally attendees can share fun stories from their visit to KGFA on FreeCharge's official Facebook and Twitter pages
Kala Ghoda Arts Festival, known to be one of the most popular fests across India, attracts lakhs of people each year. The Festival boasts of a world class programme where renowned personalities from the fields of Music, Dance, Cinema, Literature, Theatre, Food etc. are poised to attend. This year some of these include, Javed Ali, Sukwinder, Rajeev Brar, Anupam Kher, Vinay Pathak etc.