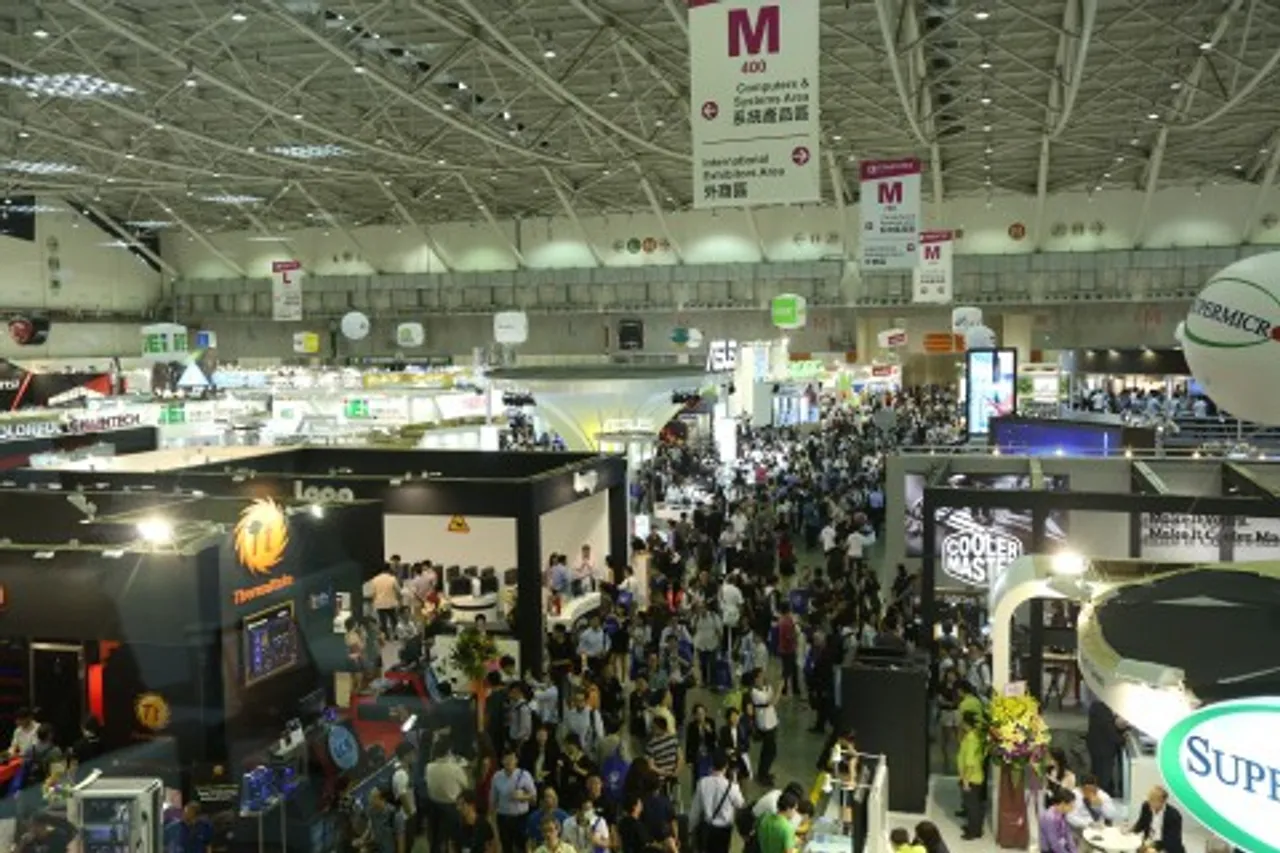 COMPUTEX has followed Taiwan's ICT industry in its role as the center of the changing global market for 35 years. There are over 2000 individual ICT companies in Taiwan, and they team up with your favorite brands to create the finished product that ends up in the store. They are the reason buyers from all around the world come to COMPUTEX.
According to a breakdown by the other co-organizer, TAITRA, of international buyers by region shows that Asian buyers account for 76% of COMPUTEX international visitors, followed by North American (10.6%) and European (7%) buyers. These numbers show that COMPUTEX is the most ideal platform for international exhibitors to enter the Asian market.
According to deputy secretary, General Chang of the Taipei Computer Association, one of the co-organizers of COMPUTEX, there are roughly 1000 Taiwanese ICT businesses that only attend COMPUTEX and no other trade show; this is because the majority of these businesses are small/medium-enterprises, and they value COMPUTEX as an important export platform.
This year, COMPUTEX is joined by ASE, the world's largest semiconductor company, and Haier, the world's largest maker of consumer electronics. Also, ARM Holdings and BenQ participated as exhibitors for the first time.
COMPUTEX Taipei 2015 has attracted 38,550 international buyers from 165 countries. The top 10 nations by turnout were, Mainland China, Japan, the United States, Hong Kong, South Korea, Singapore, Malaysia, Germany, Thailand, and India. There were notable increases in visitors from Bangladesh (120% growth from last year), UAE (26%) and Vietnam (79%). It is projected that total visitor count for all five days will exceed 130,000.
During the show, TAITRA organized over 4000 1-on-1 procurement meetings to directly link buyers with our exhibitors. 204 companies from 30 countries came to COMPUTEX looking for industrial computers, purchase order systems, wearables, 3D printing, memory chips, and mobile phone accessories. Key buyers included Best Buy and Best Buy Canada, Viasat, Staples Canada, Viglen, ASI Corp, MA Laboratories, Ulmart, and Toshiba Europe.