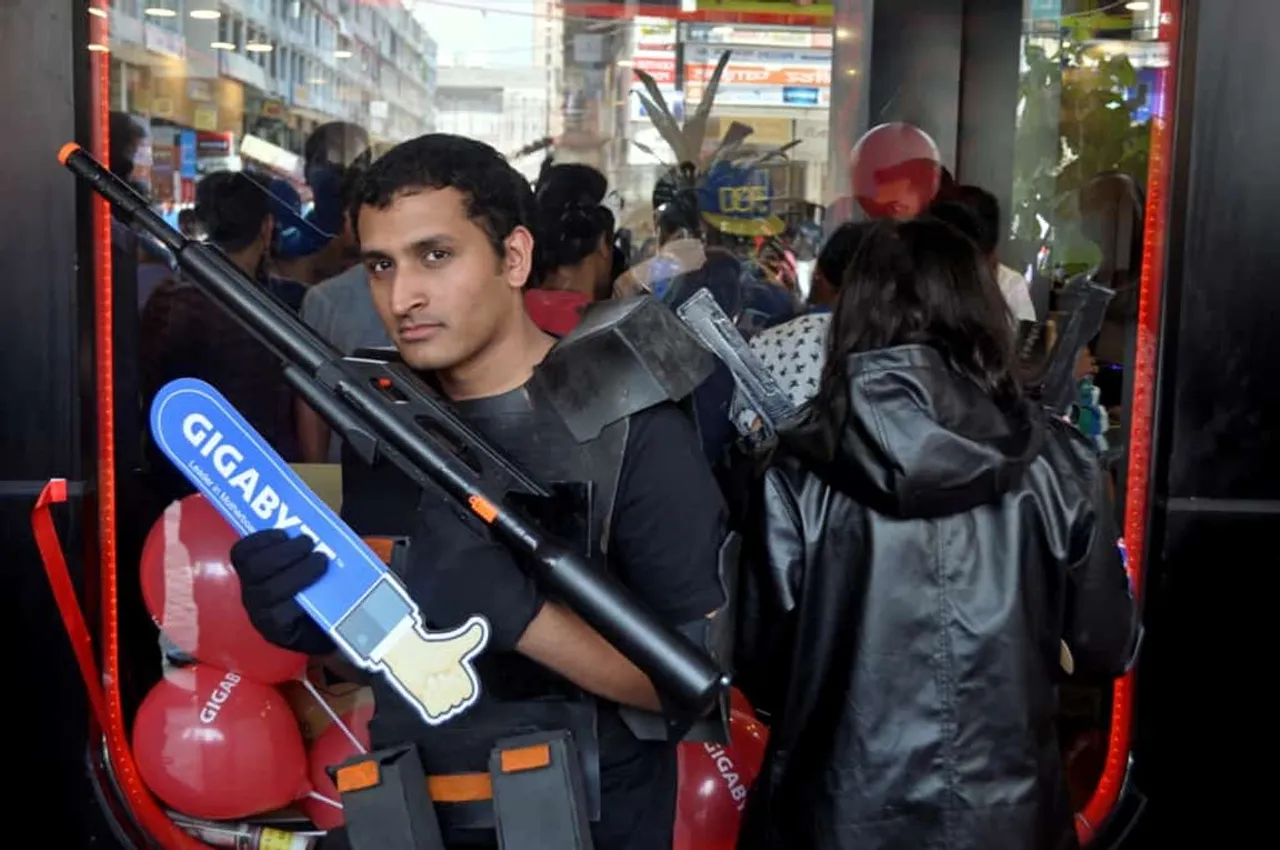 Further reinforcing its market foothold in India, GIGABYTE Technology (India) Pvt. Ltd., a leading manufacturer of motherboards and graphic cards, recently opened its brand new exclusive showroom-cum-experience zone in the country's capital, New Delhi.
Located in the heart of New Delhi's famed IT market zone, Nehru Place, the new showroom is designed to give the ultimate DiY (Do it Yourself) experience to PC technology enthusiasts.
The showroom address: G-4, 97, Bajaj House, Nehru Place, New Delhi 110 019
The showroom was formally inaugurated on September 3, 2016, by Satish Sharma of Cost To Cost Computer, one of the most prominent GIGABYTE channel partners in the North; along with Ms. Shiva Yang, Sales Manager at GIGABYTE Technology Co. Ltd.; and Sunil Grewal, Director, GIGABYTE Technology (India) Pvt. Ltd.
The launch event attracted a large number of PC enthusiasts, channel partners, members of the media, tech bloggers and gamers, for whom a gaming contest was also organized.
Ultimate PC Experience, Latest Tech Showcase.
With its GIGABYTE motherboard-powered, high performance demo rigs, VR (Virtual Reality) experience space, and planned activities / events centered on satiating the adrenalin of extreme PC users, the showroom is expected to be the most happening destination for gamers, overclockers, and those who are into content creation, as a digital artiste, 3D modeler, multimedia output developer, photography specialist, or even an engineer.
Speaking about the new showroom, Sunil Grewal, Director, GIGABYTE Technology (India), said, "With this concept, we are not leaving any stone unturned to offer what every PC enthusiast's heart beats for. Whether it is enjoying the ultimate PC usage experience, gaining firsthand knowledge of the latest PC technologies, sharing notes with like-minded enthusiasts, or participating in a wide range of tech-based activities / events – the showroom will offer these and more, while striving to be the most coveted destination for any hardcore PC user."
"Moreover, the Indian PC eco-system is abuzz with the steeply growing demand and popularity of high-performance systems. This new showroom is primarily an attempt by GIGABYTE to satisfy the curiosity of discerning consumers in this sector, while also giving them a live, hands-on experience of extreme PC usage," added Grewal.  .
In this context, there will be different types of demo rigs categorized into 'extreme gaming PC', 'mini-gaming PC', 'designer PC', among others. Additionally, the showroom will also showcase GIGABYTE BRIX, GIGABYTE's ultra-compact and versatile barebone PC kit mini PC, with different configurations targeting the end user as well as corporate customers and channel partners.
The showroom will also showcase different categories GIGABYTE motherboards, backed by technical specialists to assist end-users understand the unique features of each of them. For the more informed, the showroom is the first of its kind DIY PC showroom to showcase different PCs with different applications.
Activities Galore for Hard Core PC Users
The showroom will not be restricted to demos and displays of latest PC technologies centered on GIGABYTE products. It will also be a hub of activities, get-togethers, workshops, launch events and competitions aimed at overclockers, gamers and PC power users. In other words it will be a dynamic venue for PC tech whiz kids to experience, interact, network, exchange knowledge, compete, win and in turn, celebrate the PC technology, in the level that they often dream about.
The broad objective is to promote the benefits the DiY PC concept, with the active participation of multiple component vendors.
This is just the beginning. GIGABYTE India has plans to open to similar centers in each metro city across the country.
Summing up the new initiative, Shiva Yang, Sales Manager at GIGABYTE Technology Co. Ltd., said, "The Indian market is looking up, and we feel this showroom concept has come at the right time. The concept will not only give an opportunity to the DiY PC user to experience the exclusive, innovative GIGABYTE technologies, but they will also benefit from a personal, one-on-one interactions with our experts, in the most ideal ambience that stresses on unparalleled attention to details."