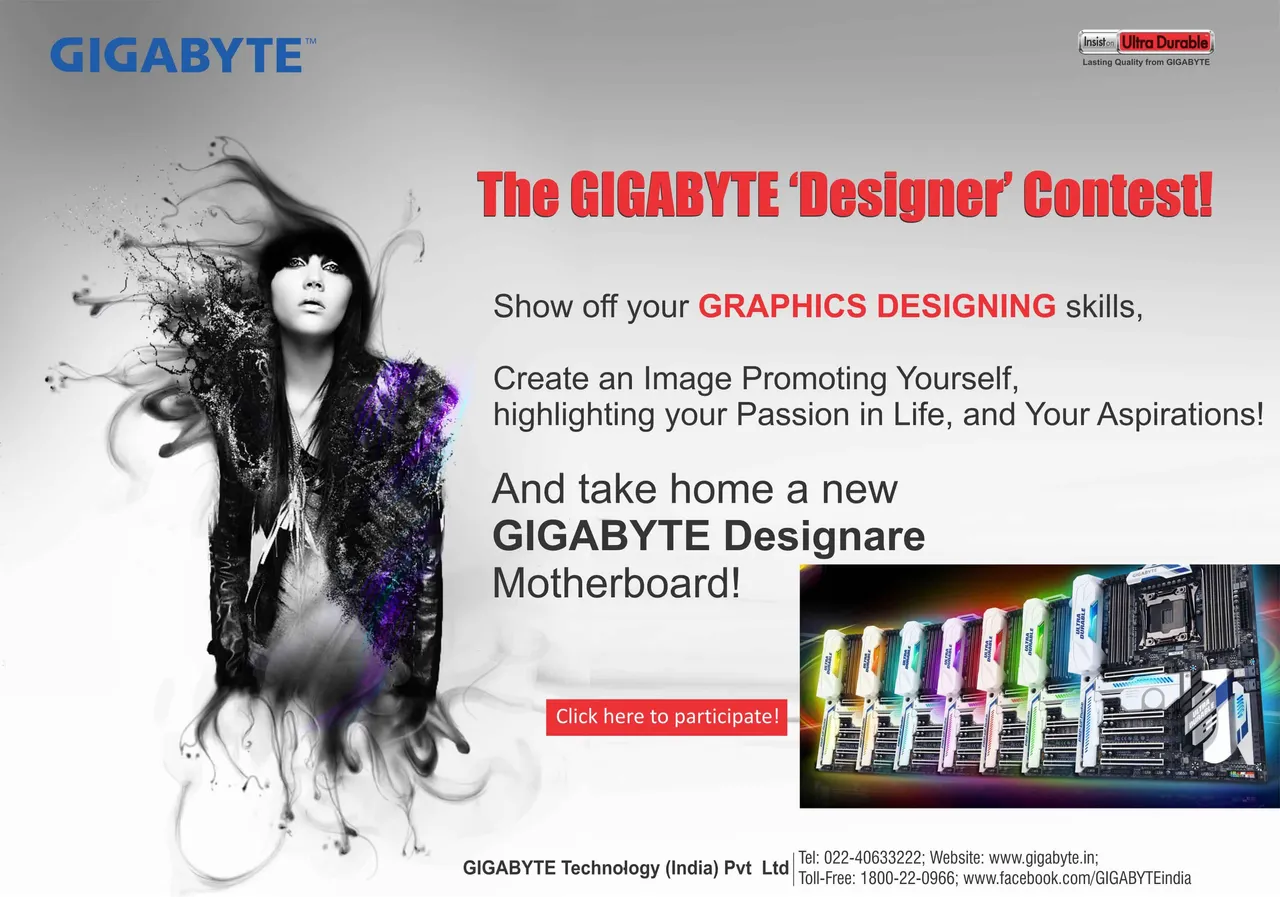 Coinciding with the launch of its new Designare motherboard series in India, GIGABYTE Technology (India) Pvt. Ltd., a manufacturer of motherboards and graphic cards, has launched a Facebook contest that tests the graphic designing skills of participants. Titled The GIGABYTE 'Designer' Contest, the event is open till July 10, 2016.
The first prize winner gets a chance to take home a Designare series motherboards. Motherboards in this series are an ideal choice for high performance PCs for meeting the needs of today's digital artists and engineers.
Participation is fun and pretty simple. You have to work on a self-photograph, that is, design or modify your photograph in such a way that it shows your passion in life, or your personal ambitions. And of course, you have to make it attractive and lively with your graphic designing skills.
Thereafter, you have post the your modified image on the contest Comment box, naming your passion in life, along with a few words on why the GIGABYTE Designare Series motherboards are the best choice for today's digital artists.
The GIGABYTE Designare motherboards are primarily meant for digital artists, engineers, 3D modelers, and content creators. The newly launched models include X99-Designare EX and Z170X-Designare based on the IntelX99 and Z170chipsets with support for Intel's 5th and, current,6th Gen.Core processor, respectively. They offer a unique blend of the latest technologies that ensures designing creativity is never placed on hold.