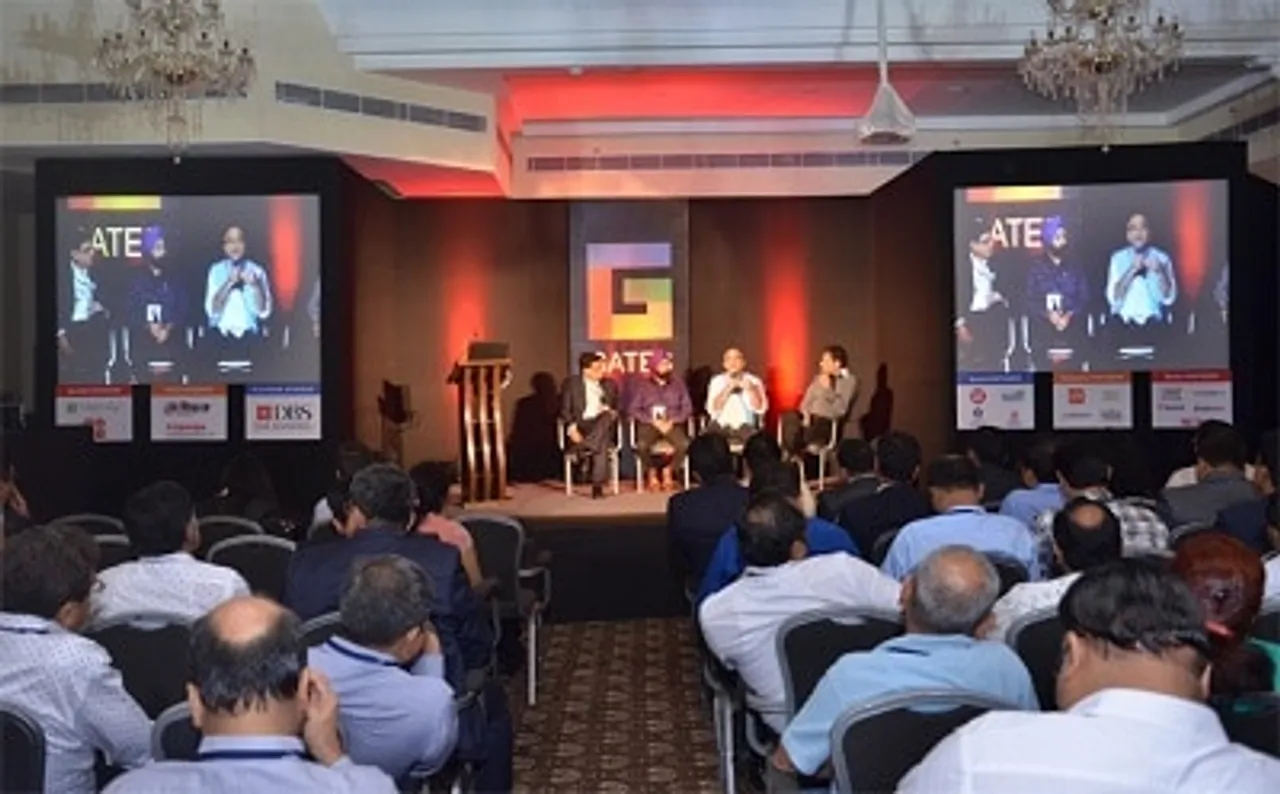 GATES ICT Reseller Summit concludes at the Heritage Village Resort and Spa in Manesar, Gurgaon with over 250 top executives from the ICT industry. Now in its third year, GATES Summit brought together leading channel partners from 43 cities in India for over 650 pre-scheduled 1-on-1 meetings with senior executives from international technology brands.
GATES Summit was supported by DBS SME BANKING as Platinum Sponsor; DAHUA TECHNOLOGY and TOSHIBA as Gold Sponsors; HGST and TECHLY as Silver Sponsors. Also supporting the event was TAITRA, Taiwan's foremost non-profit trade promotion organization, leading a delegation of 10 vendors with the prestigious "Taiwan Excellence" designation.
Organizers of the 3-day event expressly focused on India's burgeoning SME segment, inviting those value-added distributors, system integrators and resellers who specialize in serving the middle market. In addition to a showcase of innovative products and solutions targeting the SME segment, the GATES conference program aimed to address their critical information needs. A workshop from London-based REGENT PARTNERS, for example, was a deep dive on merger & acquisition activity in the space, discussing the key value points that shape these transactions.
Ashish Kapahi, CEO of GATES, said: "Despite a challenging year in India, with demonetization and GST implementation, the channel remains quite optimistic about the SME segment. We're using the GATES platform to empower the channel to seize these opportunities with the right products, partners and knowledge."
Kapahi continued: "Attendees really value our investment in executive education. This year we dedicated much of the conference program to issues like smart financing, leveraging vendor MDF and cloud evolution. These are hot topics for VADs, SIs and resellers operating in the SME market."
The GATES conference organized a Panel Discussion with senior executives representing a wide range of business backgrounds -- international vendors, local channel partners and industry associations. Panelists debated the "future readiness" of the channel, with nearly universal agreement that distributors must do more to keep pace with the rapidly-evolving marketplace. Atul Mehta, CEO of Compuage, said the channel must "stay focused on value-added and on the SME space" to maintain future growth. Paramjit Singh Juneja, CEO of Seacant Technologies, added the critical importance of "a focus on customers and understanding their changing needs."
Undeniably a highlight of the event, GATES SMART PITCH provided vendors an opportunity to deliver a 90-second elevator pitch for their latest product or solution on stage. This informative and entertaining session featured three awards, with winners chosen in realtime through electronic voting by the audience of channel partners.
SMART PITCH Best Innovation (Hardware): HGST
SMART PITCH Best Innovation (Device): Dahua Technology
SMART PITCH Game Changer: Gigabyte
SMART PITCH Best Presentation: Dahua Technology
GATES hosted the the prestigious India ICT Industry Excellence Awards 2017 at the Gala Dinner. Through live electronic voting, channel partners recognized vendors for their exceptional channel performance in Indonesia over the past year. Award winners include:
Category Awards
Sony was voted AUDIO Vendor of the Year
HP was voted COMPUTING Vendor of the Year
AOC was voted DISPLAY Vendor of the Year
Logitech and Sony (tie) were voted GAMING Vendor of the Year
Canon was voted IMAGING Vendor of the Year
D-Link was voted NETWORKING Vendor of the Year
Logitech was voted ACCESSORIES Vendor of the Year
HP was voted PRINTING Vendor of the Year
Dahua Technology was voted SECURITY & SURVEILLANCE Vendor of the Year
Toshiba was voted STORAGE Vendor of the Year
Microsoft was voted SOFTWARE Vendor of the Year
Apple was voted TABLET Vendor of the Year
Special Awards
Lenovo was voted MOST INNOVATIVE Vendor of the Year
Techly was voted NEW TO MARKET Vendor of the Year
HP was voted OUTSTANDING OVERALL PERFORMANCE