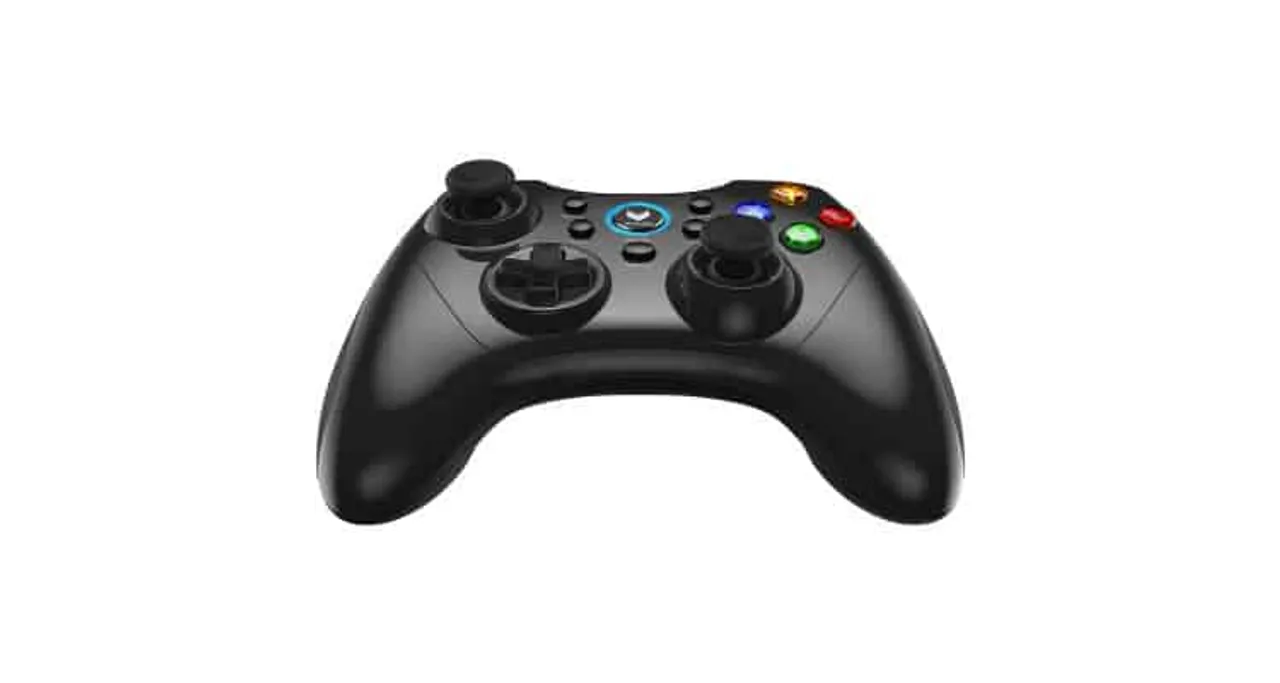 RAPOO has introduced the VPRO V600S Wireless Gamepad in India. The Rapoo VPRO V600S is an elegant wireless gamepad with a dual touch ergonomic design and a classic button layout.
The smooth surface and the matte texture of the V600S give it an amazing appearance and provides an ultimate comforting design. With an eight – way directional pad and dual analog sticks, the V600S is easily manipulated with high accuracy. The V600S features slip resistant sides and contoured grips. It is easy to hold and gently improves control even in the most intense game sessions.
Mukesh Chaudhary, Country Head, India, SAARC & ME, Rapoo Technology said, "Gaming as an experience needs to be conveniently enjoyed across platforms. The VPRO V600S Wireless Gamepad is a perfect companion for casual gamers as well as enthusiast eSports players."
Key features of the Rapoo VPRO V600S Wireless Gamepad
High compatibility with common platforms 
Gamers can use the XInput (X) mode to play a new generation of gamepad games on PC Windows. They can also use DirectInput (D) mode to play classic gamepad games on PC Windows. The Android (A) standard mode can be used to play Android-supported gamepad games.
User-friendly buttons for easily winning games
The X/D/A buttons allow gamers to easily switch among the three modes. The TUR button allows them to quickly activate semi-automatic and fully automatic rapid-fire functions, and disable them. The VIB button allows gamers to turn the vibration on or off.
Dual vibration motors for ultimate gaming experience
With the left motor of powerful vibration, The V600S gives gamers an exciting experience of feeling every crash and explosion in supported games. With the right motor of slight vibration, the V600S provides precise feedback of every friction and hit in supported games.
The Rapoo VPRO V600S Wireless Gamepad is now available in India via Rapoo authorized channel partners at an MRP of INR 3499/-. It will shortly be available online via Amazon.in. A wired version of the Gamepad, Rapoo VPRO V600 is also available at an MRP of INR 2999/-