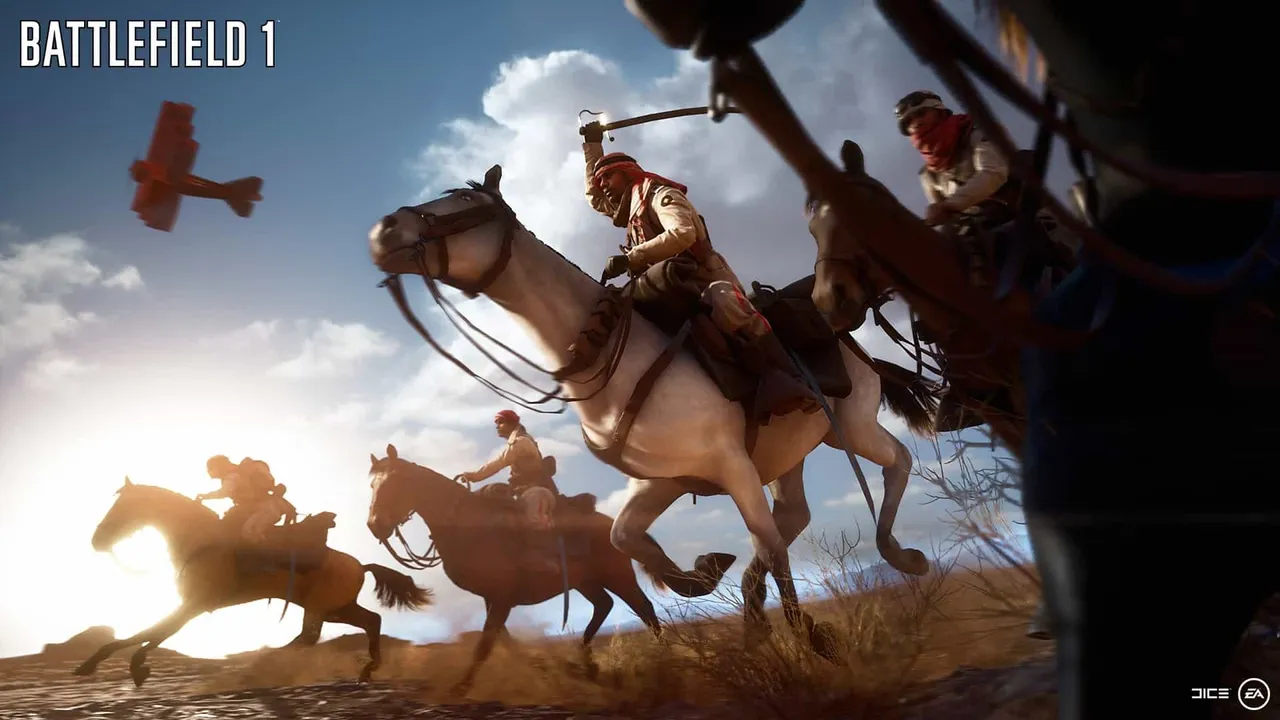 The wait is finally over for the long-anticipated Battlefield 1, which is now available on G2A.com. Release on October 21st worldwide, Battlefield 1 is published by EA (Electronic Arts) and developed by "EA DICE". Powered by Frostbite, Battlefield 1 is a first person shooter video game and can be played on PS 4, Xbox One and Microsoft Windows for PC. Battlefield 1 is a period war game set during the 'First World War'. The game guarantees both a dynamic and engaging experience for players due to highly destructible environments and acute weapon customization. G2A.com is offering Battlefield at Rs. 3099 INR which is lowest price among all.
Minimum System Requirements
OS
64-bit Windows 7, 8.1 and 10
Processor
AMD FX-6350, Core i5 6600K
Memory
8GB RAM
Graphics card
AMD Radeon HD 7850 2GB

Nvidia GeForce GTX 660 2GB

Direct X
11.0 Compatible video card or equivalent
Internet
512 KBPS or faster
HDD
50GB
Battlefield 1 will offer both a single-player campaign and a multi-player component which can support up to 64 players. The single-player campaign will span all four years of the war (1914-1918) as it tells multiple short stories from various perspectives in numerous locations worldwide. There are a range of features available which make the game more advanced and highly cinematic including classic weapons, armored vehicles, and multiple locations and classes, all of which come together to re-create an authentic WWI war zone.
During the game, players can use official WWI weapons such as bolt-action rifles, artillery, flame-throwers, and mustard gas. They can also combat opponentsby taking control of various armored vehicles including tanks, armored trucks, bi-plane aircrafts, battleships, and zeppelins, as well as ride horses into battlefield. The multiplayer feature in corporate various locations around the world such as Arabia, the Western Front and the Alps. The game has eight distinct classes: assault, medic, support, scout, tanker, pilot, cavalry and elite.
Battlefield 1 will launch with nine maps and six modes including Conquest, Domination, Operations, Rush, Team Death Match, and War Pigeons, in which players must secure war pigeons and use them to call for an artillery strike.
Rohit Dahda, Head - India Region, G2A.com further adds that "the game was well-received globally and has already won the award for Best Action Game at Game Critic Awards 2016. The USP of switching gameplay from single to multiplayer mode is a big attraction and G2A is offering this great game at a very affordable cost for game lovers everywhere." The trailer for the game has over two million likes on YouTube, evidence of Battlefield 1's vast popularity.