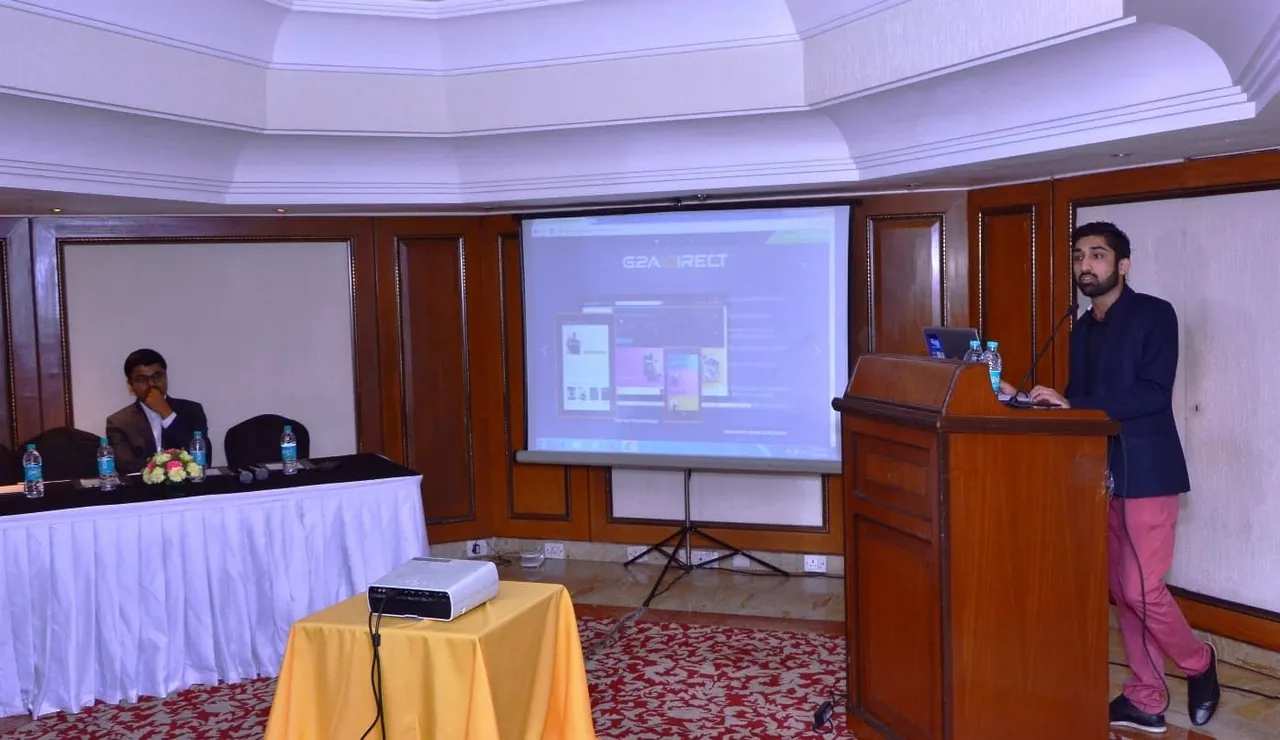 Digital marketplace G2A.com has introduced first of its kind initiative for emerging Indian Game Developers and Publishers in the form of G2A Direct. The objective of bringing G2A Direct is to serve the greater good for the entire gaming industry and offer huge opportunity to grow with responsibility. On this platform G2A will offer multiple features to support gaming companies, individual game developers and publishers that will not only help them to buy and sell but also contribute in creating a future marketplace for gaming industry.
G2A.com has always followed an open door policy where they welcome feedback from customers and sellers to create more interactive platforms. G2A Direct is also result of such continuous feedback and all together it is a completely new system dedicated for game developers as an open door support system that will benefit the whole gaming industry. G2A Direct will involve every individual as a partner with additional safety & security concerns. Some of the major benefits include:
Royalties on Third-party Auctions: Developers may apply a royalty of up to 10 percent for any of their products sold on the G2A marketplace, which provides a way for developers to monetize third-party transactions.
Priority Placement: Developer-managed auctions will be listed first, above third-party sellers, to provide more visibility and transparency. Developers will also be able to create their own custom storefront featuring all of their products and promotions.
Chargeback Protection: G2A offers G2A Pay with free integration to developers as a protection on their own websites to mitigate their risk factors (especially beneficial for small developers, beginners and those who feel that their security systems are not sufficient).
Dedicated Database Access: Developers will have access to our database information to verify sales, volume and timing to track the lifecycle of every key and identify illegal practices.
Dedicated Account Managers: We're expanding our dedicated account manager model to support developers and to resolve any question or issue, especially those related to security concerns.
Developer Funding Option: Many gamers wish to support their favorite developers. For the first time, they will be able to contribute funds directly through an additional button on the developer's product page.
Expansive Global Access: Multi-language translation program expands exposure for developers to our 10 million global customers who are eager for new games from Indie developers.
G2A supports all members of the gaming community and offers these new benefits to all developers at no additional charge. On the launch, Rohit Dahda, India Head- G2A.com says, "we sincerely thankful to all our customers who shared their valuable feedback and motivated us to make the G2A Marketplace more engaging for gamers, developers and influencers etc. With growing technology we are ready to provide support to developers via G2A Direct and server the gaming community with complete responsibility. Very soon we will be adding more features to bring more transparency and restrict fraud transactions."
In addition to these enhanced benefits for developers, G2A also committed to continue to monitor its marketplace extensively for any possible fraudulent activity. In the small fraction of cases where fraud may be detected, G2A investigates and bans offending parties from further participation. The company works with law enforcement globally to track fraud and is committed to ensuring that the marketplace remains safe. Dozens of payment providers work with G2A globally because they have total confidence in the security process.
"In India, we are keen to provide world class digital gaming products and these small steps will become giant leap which will create trust in Indian sellers and buyers both. We want to offer a great experience to our sellers and buyers at the global marketplace.", said Piyush Kankane- Representative India, G2A.com.
Hence it is time to grow with leader of digital marketplace and create a futuristic platform for entire gaming community.